Ruth Harris
Forum Chair
Professor of Health Care for Older Adults, Florence Nightingale Faculty of Nursing and Midwifery, King's College London
Ruth has a clinical background in acute medical nursing and care of older people and has worked as a primary nurse in a King's Fund funded Nursing Development Unit and as the senior primary nurse/ward manager in a nursing-led intermediate care unit. She has worked in a range of research posts with responsibility to manage and lead research studies and other research activities in clinical and academic settings including as Deputy/ Acting Director of the National Nursing Research Unit, King's College London. Ruth's research focuses on the impact of the nursing and multiprofessional work on processes of care and patient outcomes particularly for older people and those with chronic conditions. Her current work includes a NIHR HS&DR funded study to evaluate intentional rounding by nurses and a NIHR HS&DR funded study using EBCD to enhance patient activity in acute stroke units (CREATE study). Her recently completed work includes a scoping review of the evidence for 12-hour shifts in nursing and a NIHR HS&DR funded multimethod study to investigate the effectiveness of interprofessional team-working on outcomes and patient and carer experience of care across stroke care pathways. She is an associate editor of the International Journal of Nursing Studies and a Fellow of the European Academy of Nursing Science.
Parveen Ali
Dr Parveen Ali works as a Senior Lecturer at the University of Sheffield. She has been associated with the University of Sheffield for more than 10 years now. She is a Registered Nurse, Registered Midwife (Pakistan) Registered Nurse Teacher, Senior Fellow of Higher Education Academy and a Fellow of Royal Society of Arts, Manufactures and Commerce. Dr Ali is an associate editor of Nursing Open (A Wiley Journal) and editorial board member of Journal of Advanced Nursing and Journal of Interpersonal Violence.
Dr Ali completed her PhD from University of Sheffield. She completed MScN and BScN from Aga Khan University, Karachi, Pakistan. Dr Ali's research focuses on gender based violence, domestic abuse, inequalities in health related to gender and ethnicity, and health care professionals' preparation. She is a mixed method researcher and has led and contributed to many different projects over the past decade.
She is a recipient of various awards including Mary Seacole leadership Award , Sigma's Emerging Nurse Researcher Award for Europe and Pakistani Diaspora Achievement Award. She also leads a health programme on a community radio station to raise awareness about different health issues. She also serves on various grant awarding bodies and research ethics committees in the UK and other countries. She also loves to contribute to the development of health care professionals nationally and internationally to ensure health care professionals are prepared to meet the needs of individuals, families, communities and health care systems in this changing world.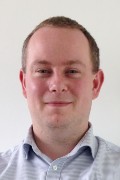 Keith Couper
Assistant Professor in Emergency and Critical Care, University of Warwick
Keith works as a clinical academic, holding a joint appointment between the University of Warwick and University Hospitals Birmingham NHS Foundation NHS Trust. He is currently supported by an NIHR Post-Doctoral research fellowship.
Keith's clinical and research interests lie in critical care, particularly cardiac arrest. He undertakes clinical trials, observational studies, and evidence syntheses in these areas.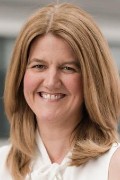 Barbara Farquharson
Barbara has been an RGN for 30 years. She worked clinically for 13 years in a wide range of clinical areas: general medicine, CCU, HIV prevention, as a Specialist BHF Community Cardiac Nurse and as a Team Leader at NHS 24.
She undertook her PhD 2004-2007 after being awarded an NMAHP Research Training Scheme Studentship and has worked in research and teaching since then.
She has worked on funded projects relating to stress in nursing and obtained funding as Principal Investigator for projects aiming to reduce cardiac symptom delay and to increase rates of CPR in out-of-hospital cardiac arrest.
She is currently a Senior Research Fellow at the NMAHP Research Unit, University of Stirling after being awarded a British Heart Foundation NMAHP Career Development Fellowship in 2020. Her fellowship study is exploring the critical role of ambulance service call-takers in facilitating bystander CPR in out-of-hospital cardiac arrest and exploring the potential of adding techniques from behavioural science to the protocols call-handlers follow in order to increase rates of initiation.
Professor Bridget Johnston, FRCN
Forum Deputy Chair
Clinical Professor of Nursing and Palliative Care, at University of Glasgow. This a joint post between the University of Glasgow and NHS Greater Glasgow and Clyde in Scotland 50/50. Also, Director of Research for the School of Medicine, Dentistry and Nursing, University of Glasgow.

Bridget is a registered nurse and has a clinical, educational and research background in palliative and end of life care. Bridget leads a palliative care research group at the University of Glasgow. The work of the group is underpinned by patient and public involvement. Recent and current projects include; Palliative and end of life care in the prison population in Scotland; Role of nurse in multimorbidity: views of care at end the end of life; testing a music listening intervention in hospice care as well as exploring bereavement support in the care home population.
Bridget supports a number of PhD students from across the world doing palliative care studies. Bridget is also involved in supporting and building capacity in nurse clinical academics. Bridget has published widely with over 100 peer reviewed publications. Bridget was previously editor in chief of the International Journal of Palliative Nursing. Bridget is Senior editor BMC Nursing and Section Editor (end of life care) Current Opinions in Supportive and Palliative Care.
Bridget tweets as @BridgetJohnst
Bridie Kent
Professor in Leadership in Nursing, Head of School of Nursing and Midwifery and Associate Dean, Plymouth University
Bridie has a background in both clinical and academic appointments, resulting in extensive experience in quality improvement, practice change, health services education and implementation research. For the last 20 years she has played a leading role in evidence-based practice uptake and implementation in the UK, New Zealand and Australia, leading Joanna Briggs Collaborating Centres in each of those counties – currently she is Director of the centre located in Plymouth in the South west of England. Her research interests focus on knowledge translation (Implementation Science) and practice improvement, primarily in acute care settings. She is co-lead on the Plymouth University Clinical Schools initiative to increase research capacity and capability for nurses and midwives. This has seen the development of professorial led units embedded within major healthcare organisations across the region.
Rachel Taylor
Director of the Centre for Nurse, Midwife & AHP Led Research, University College London Hospitals NHS Foundation Trust
Dr Rachel Taylor is Director of the Centre for Nurse, Midwife & AHP Led Research (CNMR) and Senior Research Fellow on the Cancer Clinical Trials Unit at University College London Hospitals NHS Foundation Trust (UCLH). Rachel's clinical background is an adult/children's trained nurse but she has worked in research since 1995. Rachel is leading NMAHP capability and capacity across UCLH, with a focus on developing clinical academic careers and increasing exposure to research. She also leads a programme of research focusing on teenage and young adult cancer care, with current grants from the NIHR, Sarcoma UK, Bone Cancer Research Trust and Teenage Cancer Trust. Rachel is a member of the National Cancer Research Institute (NCRI) Psycho-oncology and Survivorship Clinical Studies Group (CSG) and the Health Services Research subgroup of the NCRI Teenage and Young Adult and Germ Cell Tumour CSG.
Page last updated - 08/08/2022