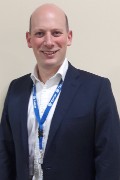 Tim James
Health Care Executive (Cerner), and Paediatric Nurse (NHS)
Tim is an experienced paediatric critical care nurse. Whilst at Guy's and St. Thomas' NHS Foundation Trust (GSTT) he became the first clinical informatics nurse within The Evelina London Children's Hospital developing and implementing patient at a glance and acuity solutions. Tim is now a clinical executive and leader at Cerner.
Tim is passionate about building partnerships with NHS leaders, especially Chief Clinical Information Officers (CCIOs) and Chief Nursing information Officers (CNIOs), to ensure that digital transformation delivers real improvements to patient outcomes and user adoption. His experience with advising on governance and serving with a handful of NHS Trust digital programme boards enables him to work closely with leaders to ensure that the clinical objectives are at the forefront of discussions and decisions.
As an advocate for the development of digital and documentation standards, Tim has supported Professional Record Standards Body (PRSB) workshops and participates in membership at the Faculty of Clinical Informatics. He is excited to be part of the forum committee to influence the development of digital nursing leadership across the profession and to elevate the impact nurses have on improving patient care outcomes through digital innovation.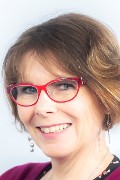 Dawn Dowding
Dawn is a Professor in Clinical Decision Making, Division of Nursing, Midwifery and Social Work, School of Health Sciences, University of Manchester, UK. Dawn is a nurse and health services researcher, with expertise in the field of health care decision-making and nursing informatics. Her particular research interests are the development and evaluation of decision support tools, and more recently the application of Health Information Technology for assisting decision making in practice.
Before her position at Manchester, Dawn was Professor of Nursing at Columbia University School of Nursing and the Visiting Nurse Service of New York (which is the largest not-for-profit home care agency in the USA). Additional past appointments include Professor of Applied Health Research, University of Leeds UK and a Harkness Fellow in Health Care Policy and Practice from 2009-2010, working at Kaiser Permanente, Oakland CA. Dawn is an elected fellow of the American Academy of Nursing.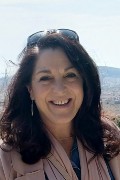 Claire Buchner
Regional Chief Clinical Information Officer (Nursing), Public Health Agency
Having qualified from University of Ulster in 1991, Claire has held a variety of clinical, research and project management positions during which time she completed a MSc in Health Informatics with the University of Central Lancashire. Since 2002 Claire taught within the School of Nursing and Midwifery at Queens University Belfast. In March 2013 Claire took up her current post. In this post Claire works as part of the Public Health Agency Nursing team and the Health and Social Care Board eHealth Directorate to support and promote the sustainable regional development of informatics and eHealth and take a lead in the application of information technologies in support of patient care and the nursing profession.
Claire believes that those who deliver care are best placed to make improvements and drive innovation in that care. In Northern Ireland, nurses and midwives are at the forefront of service re-design, pushing the boundaries and challenging traditional practices especially in the use of ICT. She is passionate about the possibilities for technology to enhance practice and to support innovation in the development of patient led services now and into the future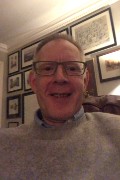 Chris Dickson
Principal Clinical Informatics Specialist, NHS Digital
Having qualified as a paediatric nurse in 1993, Chris has held a variety of clinical and Informatics roles, in a variety of settings. Whilst working within a Children's Accident and Emergency department, he completed a BSc in Nursing Studies via the RCN and the University of Manchester.
Chris has taken every opportunity to develop, leading to involvement in service improvement and strategic roles, supporting quality improvement initiatives and information management and technology development both regionally and nationally.
He has supported acute providers with implementing strategies to comply with information standards relating to IT clinical safety and supported Electronic Patient Record deployments. One of the programme's Chris is currently supporting is Digital Child Health, standardising clinical records and supporting interoperability.
Chris believes that to make quality improvements and drive innovation requires significant team engagement and collective thinking. Clinical staff need to be at the heart of service re-design, innovation and challenge current practice. How technology can support these innovations needs to be at the core of these discussions.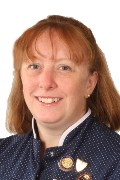 Sam Neville
Sam is Chief Nursing Informatics Officer of the Mid and South Essex Foundation Trust. Sam started nurse training in 1992 at Orsett School of Nursing. In 2006 she completed a Certificate in Management Studies and followed this with a Masters in Leadership and Personal Development at Anglia Ruskin University in 2011. She has worked as a staff nurse within surgery, and followed the career path through to matron within different specialities, as well as a stint in risk management. Sam was previously Essex branch chair for approximately five years and remains an active steward within Essex since about 2004. She is also a member of the eHealth Forum Steering Committee.
Page last updated - 27/01/2022