Zabeda Ali-Fogarty
Digital clinical communication: Real-time handover of care across sectors
Background
The concept of real-time handover of care across sectors was developed to enable end-to-end connectivity as an alternative to paper. Paper forms are used as a medium for communication during transfer of care. In the urgent and emergency care pathway this process is dependent on the patient, carer or transport personnel delivering letters, alternatively letters are emailed, printed and faxed or posted. These types of letters often get lost. Having a digital handover system would take the burden of manual clinical correspondence between personnel who are involved in the delivery of patient care. It will ensure that the right information is shared with the right people, at the right time and place, so providing benefits for patients, clinical staff and the organisation.
Having a digital handover system would take the burden of manual clinical correspondence between personnel who are involved in the delivery of patient care
Dr Alison Tavare highlighted in her presentation that 50% of GP referral letters to emergency departments were not received (Tavare, 2016).
Expected benefits:
Improved outcomes:
Saving lives. NHS England reported 3300 incidents, to include unavoidable deaths, serious harm to patients, and readmissions to hospitals with the current practice of transfers from secondary care to primary care (NHS England Alert, 2014)
Reduced repetitions
Improve experience
Reduced stress and anxiety for patients and carers with faster assessments, diagnosis and treatment time
Reduce cost:
Improve productivity and time saving where clinical staff have to make phone enquiries with GP services and place of residence
Reduced duplication with rewriting referrals
Reduced delayed treatment, stay in hospital and readmission
Building confidence with communication in the health system
Aims and objectives
Further update my knowledge with current practice for GP emergency referral
Identify the parameters needed for a digital real-time handover of care system to support urgent and emergency referral
Ensure that the Emergency Referral Application™ will meet the needs of the workforce
To identify a community to showcase this piece of work
Identify and apply for relevant funding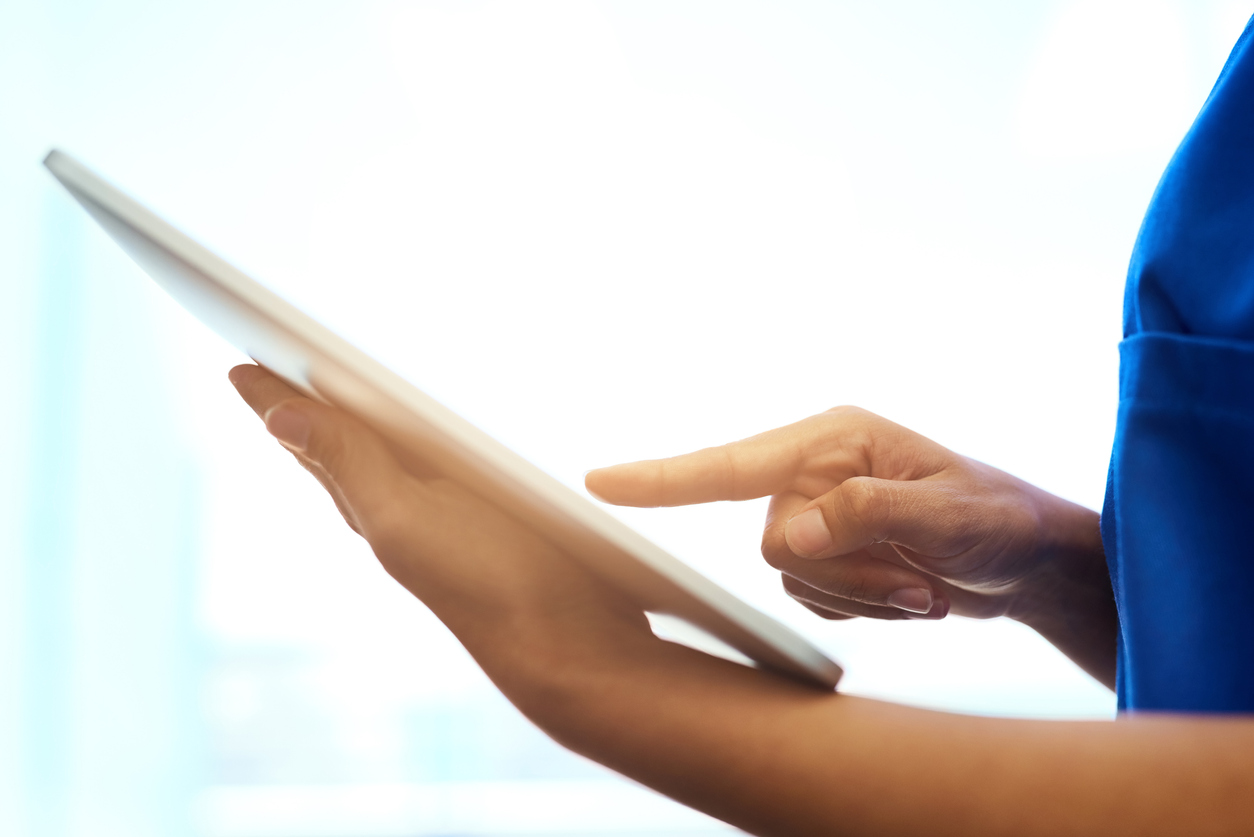 [...] 50% of GP referral letters to emergency departments were not received
Activity to date
Attended events, conference, workshops and meeting people in the following areas:
July 2017: NHS Digital and Tech UK engagement events for Child Health in London and Clinical Triage at a national level
July 2017 to present: The Royal College of Physicians - developing standards and engagement with the community outside of my local area
Sept 2017: Contacted the manager at a local nursing home and a senior lead at the local clinical triage centre to assess the suitability for the care home environment
Oct – November 2017: Attended conference on health at the local University (an afternoon of global health with the Royal Society of Tropical Medicine). Following this I was introduced to the professor of clinical informatics and health innovation at the School of Medicine. I met with the professor to assess if there was an opportunity to validate the problem of information exchange during transfer of care across sectors and to see if there was any opportunity for development. The professor articulated the problem focussing on information handover from the ambulance personnel to the clinical team of the local emergency department. He highlighted that letters are often left at the bottom of trolleys on patient transfer
Nov 2017: Attended conference, Healthy Communities Seminar, which was organised by a local Clinical Commissioning Group (CCG) to look at their future plans and re-establishing contacts. They identified changes in their model of practice to address the needs in urgent care to include a new hub which will be used to see patients during out of hours. For example an appointment is made for patient by the GP surgery. The patient will be directed to attend an appointment at the hub, but no letters of transfer or introduction are made between the practice and the hub. The attending patient explained that they would turn up for their appointment and the staff at the hub would not know about them (attendee of the conference)
Oct –Nov 2017: Digital Catapult London: Connected Thing Programme (Digital Catapult, 2017), I was included in the Things Connected Programme to broaden my network and to engage with social housing (Stanley, 2017)
Nov 2017: Applied for Innovate UK funding with the Small Business Research Initiative (SBRI) funding to look at the feasibility to develop mental health referral application (NHS England, 2017)
Jan 2018: Introduction and discussion with senior personnel from NHS England about plans and progress for transfers of care
Outputs
Confirmed that communication across sectors remains a problem area
Demonstration was achieved at the showcase day that was held by the Digital Catapult, Things Connected Programme
Funding to develop the feasibility study for mental health referral was not achieved
Identify what is now needed to move the product to a pilot phase
Confirmation of the problem in crisis care
Acute secondary care: At the Professional Record Standard Body (PRSB) 'Clinical referral standard' workshop a paediatrician explained the process of GP emergency referral and the problems they face
NHS England personnel confirmed that transfer of care is a big problem and people are not clear what is needed. It was further explained that it is about clinical correspondence and I was advised to contact the global digital exemplars as they will be working closely with them

NHS England personnel confirmed that transfer of care is a big problem and people are not clear what is needed
Moving to pilot
Investors would need confirmation from organisations to either be early adopters or pay for pilot
The value to the health service will need to be reviewed
Better understanding of what the business partners can provide will need to be clarified and listed by me
Lessons learned
This is a complex market, where there is a lot of activities
The Information Standards Board is currently reworking some of the old standards for example discharge summaries and planned referrals
People are not always willing or have the time to contribute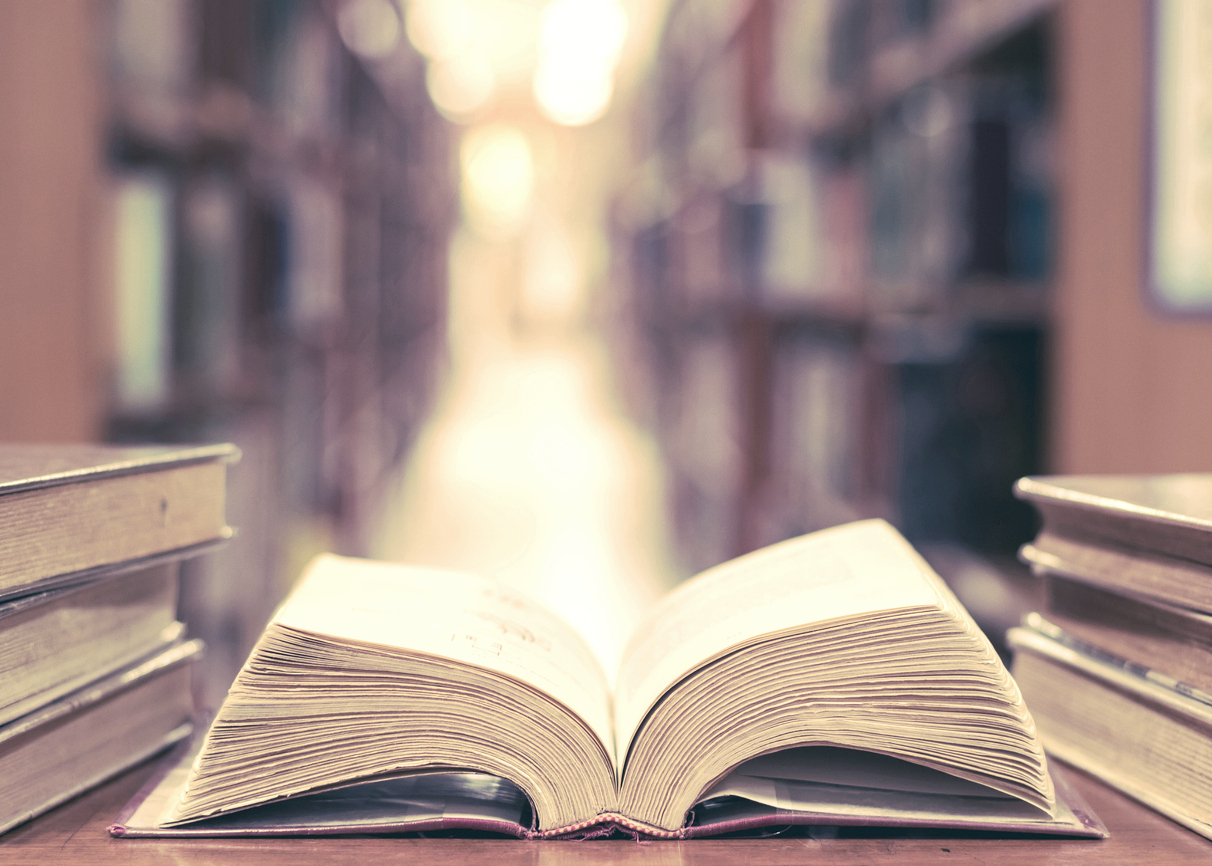 Reflections on impact
The concept was verified in theory and on demonstration with clinical staff and senior managers during market testing in 2013 and several occasions since
Getting a new product out to market is a very long complex process and is very difficult
Current scenario
A patient is seen by a GP, a conversation with the receiving clinician takes place, a decision is made to refer immediately, e.g. to hospital. A referral letter is handwritten or printed and given to patient or carer or faxed to the next point of care. On the patient arrival at the next point of care, the receiving team is not aware of their arranged arrival. The patient is asked the same questions repeatedly. The patient is unable to articulate their problems and often faces deterioration.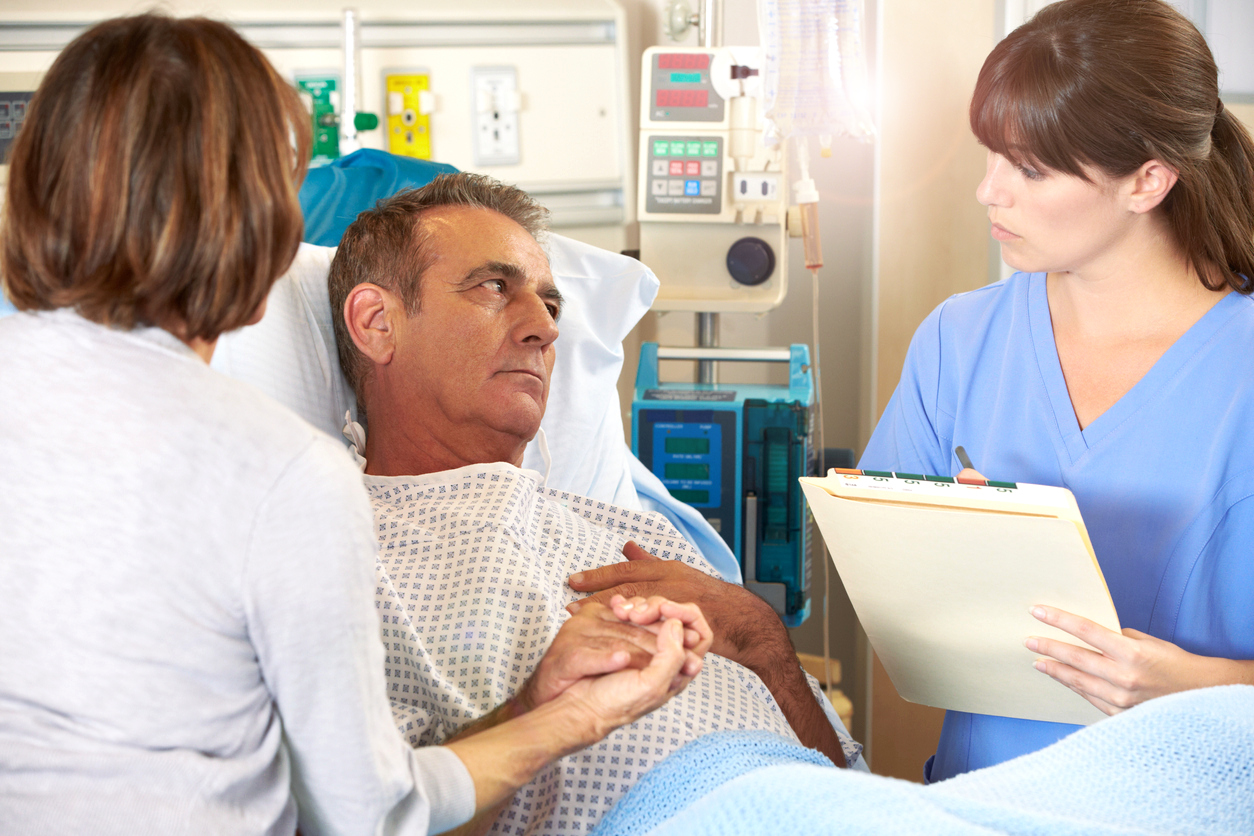 The frontline clinical staff:
Do not have clear information about the reason for referral
Depend on the patient or carer to provide answers
Often have to contact the GP surgery or the patient place of residence to get information
Improved service
A real-time digital letter transfer system, acts as an introduction to the next point of care about the incoming patient.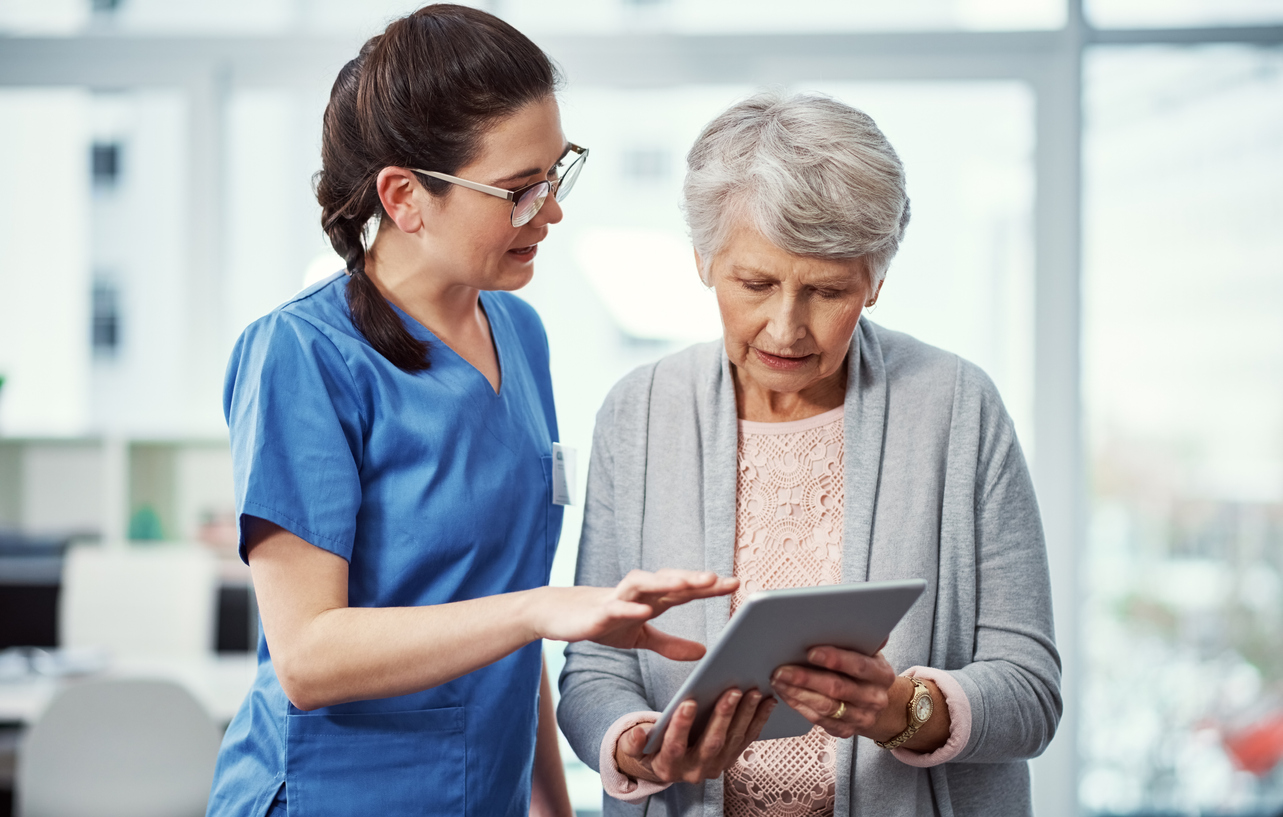 The impact includes:
Continuity in care
Save time
Remove lengthy delays and uncertainty
Save lives
Impact validation
I have discussed this work with my fellow colleagues and patients who have highlighted that it will make their jobs easier and remove uncertainty. Patients indicated that the receiving organisation will know about them, they will not have to repeat information and incidents will be prevented.
The way forward
Yes, it is already established that the core system and dataset can be reused. The variable will depend on the type of referral or correspondence needed. For example, Community Nurse Referral™ was also developed and was demonstrated to one of the local housing manager in 2013, who stated that this was the kind of information they needed on patient's transfer. The core dataset are for example: named referrer, name receiver of referral, patient demographics.
For other types of referral such as mental health referral and social service referral, the core system and dataset is already in place. The variable will be the information that is required by the receiving team and as defined by them.
The outcomes from this project will contribute toward identifying that the problem still exists and developing relationships for future to move the project forward:
Defining technical needs of the project and add features
Maturing the product to include moving it to the cloud and getting the users to use the product
Looking at what is needed for training and development
How will this be achieved
Building relationship and partnerships are already in progress. For example:
I contribute to the development of the information standards at the national level with the Professional Record Standards Body (PRSB) and the Royal College of Physicians. These organisations are commissioned to develop the standards by NHS Digital
Developing relationships and partnerships with other companies for further product design and manufacture
Sustaining Momentum
It is recognised that this is a challenging issue in the health and care setting. I am highly motivated and will continue to explore and develop the project and products further. I have already successfully contributed towards getting this onto the NHS England agenda between 2013 and 2015.

I understand that non-clinical personnel might not appreciate the importance of this work and understand the various types of correspondence or data flows that are used during transfer of care. For example, in 2016 I discussed this work with an acute care service supplier who was not aware of this care pathway and the processes.

To be able to embed this project into daily practice I intend to take guidelines from my mentor, business partners, NHS England, work closely with the RCN, the PRSB and the Royal Colleges. It would be a privilege to have an opportunity for collaboration to take this project to the Royal College of General Practice.
References
Dr Tavare, A. (2016), SBRI Healthcare briefing presentation, Bristol, General practice of the future.
NHS England, Patient Safety Alert, Risk arising from breakdown and failure to act on communication during handover at the time of discharge from secondary care (accessed 22 April 2015 and 10 January 2018).
Digital Catapult, London. Things Connected, LPWAN Solutions for social housing (accessed 09 October 2017).
Stanley, M. (2017), Digital Catapult, Organiser of things connected programme and showcase for social housing
Innovate UK (10, 2017) NHS England, SBRI Healthcare, Mental Health (accessed 01 November 2017).