Introduction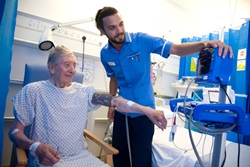 This guidance will cover the law on consent to care and treatment, including the care and treatment of those who are not capable of giving a valid consent.

The broad principles of the law of consent are the same in all parts of the United Kingdom, but there are legislative differences between countries. This guide will cover the law of consent for Northern Ireland.

This is intended to be a practical guide for nursing staff, including registered nurses and nursing support staff. The focus will be on day-to-day decisions.

There are related topics on consent not specifically covered in this resource which require separate and specialist guidance.