Nikki Morris - CEO Age UK Camden
Forum Chair
Nikki Morris is the CEO of Age UK Camden and a member of the RCN Cancer and Breast Care Forum Committee. She has previously worked for many years as an oncology specialist nurse and is passionate to promote the role of nursing and research in both the statutory and voluntary sectors. She is a qualified executive coach.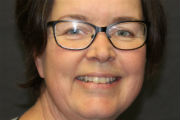 Dr Nicola Beech R.N., BSc (Hons), MSc, DClinPrac, Onc cert.
Improvement Manager for Cancer, NHSI South Region
Nicola has over 25 years' experience in oncology nursing, education and research, gained in acute and community NHS, voluntary and higher education services. Nicola's current role involves supporting acute Trusts to review their cancer services including an emphasis on diagnostic pathways. Nicola will codesign and provide a programme of improvement support to Trusts. She represents cancer nursing at professional steering groups, including the Royal College of Nursing Breast and Cancer Care Forum Steering Committee, Cancer Research UK Clinical Advisory Group and the Independent National Cancer Advisory Group.
Lesley Boast RGN
Macmillan Breast Care Nurse Specialist
Lesley has worked as a Macmillan breast CNS for 19 years, initially within the NHS, but for the past six years within the independent private sector. This is an area that is often under-represented within the breast service.
Her role has been setting up the CNS role and services within the private sector and was lead CNS in the NHS. Within the NHS her role also involved being QA nurse for the national breast screening service in the South East (East) service. Her nursing experience has included surgery, A/E and palliative care, working at the local hospice and the home team under the Marie Curie nursing service. She has also worked within oncology in a chemotherapy unit and in-patient radiotherapy.
In 2002 she obtained her BSC in Cancer Nursing and in 2018 achieved her MSc in Advanced and Specialist HealthCare. Lesley is passionate about her role as a CNS supporting patients and their families and has been instrumental in setting up Macmillan support groups within the service to patients with cancer in the local area.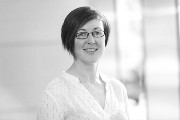 Ethna McFerran
Post-Doctoral Research Fellow at Queen's University Belfast
Ethna McFerran is a Post-Doctoral Research Fellow at Queen's University Belfast, a member of the RCN Cancer and Breast Care Forum Committee and sits on the RCN Northern Ireland Research and Quality Group committee.
Completing a PhD in colorectal cancer screening in 2018, she focused on the use of health economic modelling techniques to examine capacity planning; patient preferences for the inclusion of prevention services and analysing alternative testing regimes in surveillance procedures. Her current research focuses on policy and practice outcomes for cancer across the full patient pathway from the prevention of cancer, early diagnosis end of life care for cancer patients.
Ethna has worked for many years as an oncology clinical research nurse and in the delivery of acute haematology and bone marrow transplant care. She works passionately to promote the role of nursing and research in driving improvements in patient outcomes and care and completed Postgraduate specialist practice training in oncology in 2010.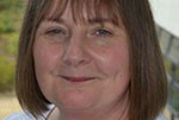 Dr Vanessa Taylor RGN, EdD, MSc Advanced Clinical Practice (Cancer Nursing), PGCE, BSc, DPSN
Dr Vanessa Taylor moved into higher education with a commitment to educate pre and post-registration health professionals about cancer, palliative and end of life care. Vanessa's activities and published work focus on: cancer, palliative and end of life care and education; evaluation of education and its impact on workforce development and clinical practice. As Chair of Steering Group/Lead Author for the RCN Career and Education Framework for Cancer Nursing and Chair of Steering Group/Lead Author HEE (Yorkshire and the Humber) End of Life Care Learning Outcomes, Vanessa has published unique resources that distinguish levels of knowledge, skills and practice for the workforce delivering care in these fields. These resources have informed policy through membership of RCN Breast and Cancer Steering Group and HEE/Skills for Health Working Group for national end of life care learning outcomes.
Contact
Professional Lead: To be confirmed
Page last updated - 05/03/2021