Diabetes Forum - link nurses
Nurses with expertise and particular specialism in diabetes who further help support the forum and represent the RCN on diabetes
The RCN diabetes link nurses work with the RCN diabetes forum committee and other RCN activists and clinical specialists. They provide wider clinical expertise and specialism to help make sure nursing practice in diabetes care, nursing policy and research expertise is appropriately profiled.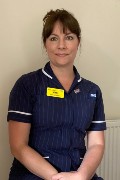 Vicki Alabraba
Vicki has been a DSN since 2005 and has worked across both primary and secondary care specialities.
Her current role is as a community DSN working within an integrated diabetes service called Liverpool Diabetes Partnership where she is lead nurse for the teams online communications and social media platforms. Her team has won an number of awards for improvements in diabetes care since the service was commissioned in 2015. Vicki also works voluntarily as part of the DSN Forum UK management team and with the Diabetes 101 twitter team which was formed in response to the COVID-19 pandemic.
Vicki has a keen interest in diabetes secondary to pancreatic damage, surgery and cancer and also new onset diabetes after transplantation (NODAT). She also has a keen interest in digital health and education and enjoys developing new digital educational material for both health care professionals and people living with diabetes.
Vicki is also working towards her MSc in Diabetes Practice at Swansea University. In 2020 Vicki was nominated for and won the Quality in Care (QiC) Diabetes Professional of the Year.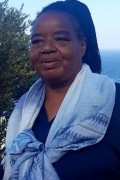 Ledwina Mutandwa
Community Diabetes Specialist Nurse, Buckinghamshire NHS Trust
Ledwina has worked in her current role as a Community Diabetes Specialist Nurse for the Buckinghamshire NHS Trust since 2007. Prior this she was a District Nurse and with extensive nursing experience working with older people both in the community and within hospital settings. Ledwina undertook her initial nurse training in Harare Hospital, Zimbabwe before moving to London in 1992. Her she did her conversion training at Edgeware Hospital. Ledwina went back to Zimbabwe briefly and on her return to England in 1999 she started working for the Buckinghamshire NHS Trust.
Ledwina is an independent nurse prescriber and a member of the esteemed Queen's Nursing Institute. She has a BA. in Nursing from Luton University, a Post Graduate Diploma in District Nursing and MSc. in Advanced Community Practitioner from Oxford Brookes University
Ledwina successfully initiated a project on safe fasting during Ramadan for her Trust. The project was well-received and was awarded first place at the Trust's staff awards ceremony. She was involved in setting up training for Health Care Assistants employed by Buckinghamshire NHS Trust to safely administer insulin to house bound people living with diabetes on insulin.
Ledwina sees the forum as central to the communication, support and development of all its members to improve care provided to people living with diabetes. She can offer knowledge, expertise and enthusiasm in order to improve care and commitment.
Ledwina sees herself as a role model to ethnic minority nurses especially those from an Africa background.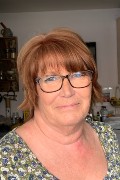 Jackie Webb
Lead Diabetes Specialist Nurse, Heartlands Hospital part of University Hospitals Birmingham NHS Trust
Jackie has worked in her current role since 2003. University Hospitals Birmingham is the largest hospital trusts in the country and at Heartlands Hospital they are fortunate to have a dedicated Diabetes and Endocrinology Centre where there is a world renowned and respected Diabetes Team.
As a Manager she has a broad remit that encompasses a strategic role, responsibility for service provision on 3 hospital sites and managing a Diabetes Specialist Nurse (DSN) team of 14 DSN's,4 part time Diabetes specialist midwives, an Asian Link worker, 3 admin staff, an Outpatient clinic facility and staff and Endocrine Clinical nurse specialists.
As well as managing the service and staff Jackie support clinics, has her own patient caseload and has a special interest in Preconception care and pre pregnancy planning.
Jackie initially qualified as an Enrolled Nurse in 1979, converted to RGN in 1990, attained a BSc (Hons) in Health Promotion in 2005 and her post graduate master's level nurse prescribing qualification in 2012.
Jackie enjoyed her time as part of the forum and found it an ideal opportunity to influence and shape diabetes care and services and to support, develop and champion the role of the DSN.