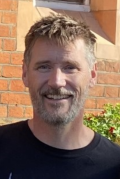 Jason Cross - Forum Chair
Forum Chair
Advanced Nurse Practitioner
Jason has been a committee member for the RCN Perioperative nursing steering group for a number of years and was elected forum chair in December 2021. He will be taking up this position in January 2022.
Career and background
Jason joined POPS (Perioperative medicine for the Older Person undergoing Surgery) at Guys and St Thomas NHS foundation Trust in 2008 and until recently was the nurse lead for the service.
Currently Jason is seconded to a neighbouring NHS Trust to lead on the development and integration of POPS into their surgical pathway. In addition to this he continues to have input into medical student, junior doctor and ward nurse education programmes. He has spoken nationally and internationally on the use of comprehensive geriatric assessment (CGA) in the surgical setting, developing the workforce and on his role as an independent practitioner.
He is currently working with the RCN, HEE and the British Geriatric Society in developing a curricular and competency framework for nurses wishing to direct their career towards perioperative care. He recently was a member of the expert panel for the NICE perioperative care guideline.
Specialist interests include:
management of the surgical patient with complex medical co-morbidities
pre-operative comprehensive geriatric assessment of the surgical patient
staff education focusing on older patients needs in hospital
workforce development.
Education
1993 - Queen Mary's University Hospital
2010 - Independent Nurse Prescribing
2011- Independent Nurse Practice BSc
2013 - Post graduate diploma - gerontology
Email: jason.cross@nhs.net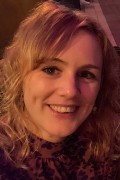 Angeline Price MSc, BSc, DipHe
Advanced Nurse Practitioner, Salford Royal NHS Foundation Trust
Since qualifying in 2009 Angeline has worked in a number of roles, first as a Coronary Care nurse and then as a Heart Failure Specialist Nurse, delivering care for patients with complex medical needs. Moving in to Advanced Clinical Practice in 2016, Angeline developed a specialist interest in perioperative care, and now works closely with the Colorectal, Upper Gastrointestinal and Emergency General Surgical multi-disciplinary teams, with a focus on frailty and emergency laparotomy in older adults. Angeline is involved in national research aimed at better understanding outcomes for older emergency surgical patients, and is currently preparing to undertake a PhD to explore the experience of older adults in the 12 months following emergency laparotomy. Angeline joined the RCN Perioperative forum committee in January 2021, and is passionate about increasing awareness of the perioperative care needs of frail, older adults through education and shared learning.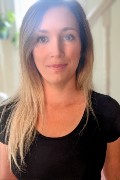 Courtney Donkin
Nurse Manager

Courtney is an Australian trained nurse with a graduate certificate in Anaesthetic and Recovery Nursing who previously worked as a Nurse Manager/Clinical Nurse Specialist in Theatre for Queensland Health
During this time she rotated through all the perioperative specialties whilst supporting the student nurses on placement and graduate nurses who have entered critical care. Courtney does love to scrub/scout but her passion has always been Recovery Nursing. Upon moving to the United Kingdom she has maintained a Nurse Managers roll whilst transitioning into the private sector. She joined the RCNs Perioperative forum committee to in act change, support innovation and delve deeper into the research studies the NHS is world renowned for. Courtney looks forward to meeting other delegates and union members as we emerge from this pandemic with optimism and enthusiasm.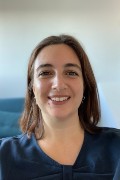 Joanna Holland
Theatre Nurse

Joanna is a theatre nurse practicing in scrub, anaesthesia and recovery at a major trauma and cancer centre. She is a lecturer in adult nursing and has previously served as a branch chair in Brighton and Hove. Joanna's research interests are in narrative pedagogy and human factors. She hopes to learn from the group and bring her passion for person centred care in theatre nursing.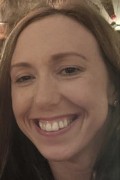 Oonagh McCloy
Anaesthetic Nurse Specialist

Oonagh has over 15 years experience within the perioperative environment. She is an anaesthetic nurse specialist, she also scrubs and recovers patients in both day surgery and in inpatient settings in a large health and social care trust.
Oonagh is a lecturer in adult nursing both at undergraduate and post graduate levels. Her interests are in perioperative team working, reducing patient anxiety in the perioperative environment, patient advocacy and safety and providing holistic, patient centred care.
She hopes to be able to share any expertise she has with the committee and fellow RCN members and also to learn from everyone within the committee.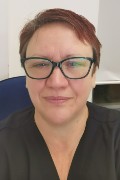 Rona Goodge
Theatre Education Lead

Rona began her perioperative nursing career as a scrub nurse in Trauma and Orthopaedics, Plastic and General Surgery, and soon extended her clinical experience into anaesthesia, recovery and ward-based nursing. Eight years after qualifying she undertook a multi-professional perioperative care course and, in 2010, joined a Practice Education Team in theatres. Since then, Rona has provided support, supervision and training to nurses, ODPs and support staff across all stages of their professional development. In addition to her broad clinical experience, she has perioperative training and teaching and assessing qualifications, and has been involved in curriculum development and the validation process for the BSc operating Department Practice. Rona is an accredited RCN steward with the Eastern Region, volunteers broadly in her community and enjoys crafting and gardening.
Recently appointed as Theatres Education Lead at Cambridge University Hospital, Rona is currently undertaking an MA in Education Leadership & Management, and has a research interest in all of these domains in the context of perioperative practice.
Page last updated - 31/01/2022