Public Health Forum - link nurses
Public Health Specialists and Expert Representatives that support the forum
The RCN public health link nurses work with the RCN public health forum committee and other RCN activists and clinical specialists. They provide wider clinical expertise and specialism to help make sure that nursing practice across a wide range of public health practice, nursing care and policy care as well as research expertise is appropriately profiled.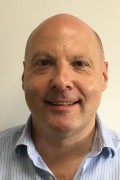 Jason Warriner
Director of Care, Quality and Governance, Cranstoun
Jason qualified as a nurse in 1993 and has been involved with the RCN for over 30 years at a local, regional and national level. Jason initially specialised in cardiac nursing before moving into the field of HIV and sexual health. After holding a number of senior nursing positions in the NHS he moved to the Terrence Higgins Trust (The national HIV and Sexual Health charity) as Clinical Director/Governance and Quality Director. He has previously worked for Marie Stopes International as UK Director of Quality and Clinical Services and The Sussex Beacon as Clinical Services Director. Jason has undertaken post registration courses in sexual health, HIV and contraception alongside gaining a BSc Health Care Studies, post graduate certificate in management and post graduate diplomas in management and education and training. He is a Fellow of the Chartered Management Institute.
Previously Jason has worked in South Africa on a children's HIV project and has been a trustee for Crisis the national homelessness charity. Currently he volunteers as the healthcare manager for Crisis at Christmas and is a member of the charities Client Services Governance Committee. From 2006 - 2010 Jason was Chair of RCN Congress and served on RCN Council. From 2011 - 2019 Jason was a member of the Public Health Forum Steering Committee, serving a chair of the forum for six years alongside undertaking the role of Chair of Forum Chairs for four years. He is currently a member of the RCN International Committee.
Gill Boast, GPN Lead and Facilitator in East Staffordshire and a Senior Lecturer at University of Wolverhampton 
Gill is a Queen's Nurse and has worked in General Practice since 1998. Prior to becoming a GPN she was previously a School Nurse, a Trauma Ward Sister and a Staff Nurse in A&E and General Surgery. Gill now teaches with the Community Nursing team on the V300 prescribing, health assessment, fundamentals and specialist practice GPN courses. Gill is the GPN Lead for East Staffordshire CCG and is also a Facilitator with the Staffordshire training hub, supporting GPNs within their clinical roles. She is currently representing GPNs on the Cardiovascular Disease Systems Leaders Forum and is also a volunteer on the Twitter group WeGPNs.
Jan Sinclair, Senior Healthcare Public Health Nurse, and PHE National Nurse Lead Clinical Champion Programme
Jan has spent over four decades in her nursing career and continues to be passionate for promoting physical activity amongst her nursing peers, as well as other healthcare professionals. Jan has organised a variety of group sessions, challenges and teams over the years encouraging them to be more active.
Jan's current public health roles in the NHS and PHE enable her to have an even more expanded impact on workforce health, which is now being identified as a key focus for many healthcare providers and with so many resources available to support this, it is hoped that our nursing and healthcare population will be role models for good health and ultimately be able to effect positive lifestyle change in their inactive patients in particular.
Katharine Whittingham, RGN, MPH, PGCHE, PhD
Katharine is Assistant Professor at University of Nottingham and is experienced in leading innovative curriculum development, reflecting her clinical and public health expertise. She previously worked as Health Promotion Specialist influencing public health policy development, implementing and evaluating projects including the Smoking Cessation service.
Katharine is a member of Public Health England Cardiovascular Prevention (CVD) Board working to ensure the contribution of nursing is recognised and embedded in policy and service development. She is a member of the Institute of Health Promotion and Education.
Katharine has advanced knowledge of research methods in nursing practice as demonstrated through doctoral studies.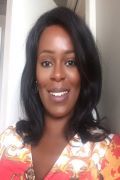 Kemi Olufon, Nurse Consultant in Health Protection
Kemi is a registered nurse with the Nursing and Midwifery Council and received the honorary title of Queen's Nurse for her contribution to Public Health. Kemi is also a practitioner member with the Faculty of Public Health and is passionate about the prevention of communicable diseases in the wider population. She is the Expert Lead for Gastrointestinal illnesses and the Lead for Group A Streptococcus for the London Health Protection Teams.
Linda Mages
Recently retired, Linda gained her SRN in 1983 and RHV in 1990. From 2005, Linda worked for a number of UK Universities teaching public health to pre and post registration nursing students. This included leading undergraduate and postgraduate programmes in Specialist Community Public Health Nursing and Public Health. Linda's research interests span pedagogy, public health and research methods. The latter includes participative design, development of peer researchers, and creative methods that enable engagement of participants who are hard to reach. Linda's doctorate was conferred in 2012.
Michaela Nuttall
Michaela is a cardiovascular nurse specialist with unique and varied experience across the NHS and beyond. Developing a passion for prevention over 20 years ago she left public health after 16 years and now focuses on 3 main areas, Director (Smart Health Solutions), Associate in Nursing (C3 Collaborating for Health) and Head of CVD Prevention (Public Health England).
She is the Chair of the Health Care Committee (Heart UK), member of the Nurses and The Guidelines and Information working party (British and Irish Hypertension Society) elected to the Association of Cardiovascular Nurses and Allied Health Professional Education working party and a Trustee at PoTS UK.
Dr Michelle Howarth, Senior Lecturer in Nursing
Dr Michelle Howarth is a Senior Lecturer in Nursing at the University of Salford and Deputy Director for PGR. Michelle has a specialist interest in social prescribing and the use of nature based, person centred approaches to promote health and wellbeing. Michelle leads the National Social Prescribing Network Special Interest Group for Nursing through which she is actively campaigning to raise awareness of social prescribing amongst nurses through research, curriculum development and placement opportunities.
Nicky Lambert, Associate Professor and Director of Teaching and Learning in Mental Health and Social Work
Nicky is an Associate Professor and Director of Teaching and Learning in Mental Health and Social Work. She has been a mental health nurse for 20 years and has worked across a range of mental health services both in the UK and internationally, supporting staff and practice development in acute and mental health trusts, councils, businesses and charities. Nicky is a Trustee for West Hampstead Women's centre and is on Twitter as @niadla. She is keen that people with an interest in mental health and public health engage together as a community to support good practice and challenge discrimination. She has teaching and research interests in women's health, physical and mental health, co-production, social media, arts and health, public health and nurse education.
Philomene Uwamaliya, Senior Lecturer at Nursing and Allied Health
Philomene is Project Lead for the Resource Hub for Professionals who support Asylum Seekers, Refugees and Migrant Populations & Humanitarian Champions Programme for Asylum Seekers, Migrant Populations. Mental Health First Aid Instructor & Suicide Prevention Trainer.
Philomène is a registered mental health nurse since 2006 and holds an MSc in Public Health (International Development) and currently pursuing a PhD via published work. She has 5 years experience of working in primary care and public health with specific programmes aimed at increasing life expectancy and promoting health and wellbeing for Asylum seekers, Refugees and Migrant populations. Since 2011 Philomène has been working as a Senior Lecturer at the Liverpool John Moores University in the school of Nursing and Allied Health.
She is a recipient of various awards including the prestigious Mary Seacole Leadership Award (2016) which enabled her to develop the Online Resource Hub for professionals caring for asylum seekers and refugees. Her other awards include the Black History Month Award for Outstanding Contribution from the Regional Director of the Royal College of Nursing (2018) and the Vice Chancellor Rising Star Award and Staff Citizenship Award from Liverpool John Moores University (2014).
Philomène is a Fellow of the Royal Society for Public Health, and a Member of the Society for Social Medicine, European Public Health Association, The Expert Consortium on Refugee and Migrant Health. She proactively uses these memberships to network, collaborate, enhance her knowledge and skills and lobby policy change.

Samantha Dorney-Smith, Nursing Fellow
Sam is a Registered Nurse, Specialist Practitioner, and Nurse Prescriber. Having started her career in General Medicine and A&E she has been working with people experiencing homelessness and other inclusion health groups since 2004. She previously managed the Health Inclusion Team (a nurse outreach team working in hostels and day centres in Lambeth, Southwark and Lewisham), and more recently set up the Pathway inpatient services for homeless people in GSTT, Kings and SLaM. Sam now works as a Nursing Fellow for Pathway, focused on service improvement / development in inclusion health nationally. Her particular interests are the development of nursing practice and inclusion health education generally, homeless health data capture, and medical respite, as well as supporting the setup of new Pathway teams. She has had several journal articles published, has sat on numerous homeless health related steering groups, and was previously seconded to the DH. She is also currently the Nurse Project Lead for the Queen's Nursing Institute Homeless Health Programme, and the Secretary of the London Network of Nurse's and Midwives Homelessness Group.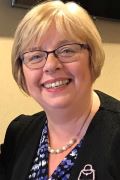 Sharon White OBE, CEO of the School and Public Health Nurses Association
Sharon established the School and Public Health Nurses Association (www.saphna.co), a charitable Professional Organisation 14 years ago.
Sharon has worked in both the NHS and Independent sector for nearly 40 years, most of this spent working in the community as a midwife, health visitor and school nurse from operational to director level. She also worked as a designated safeguarding lead/looked after children and young people. Both her NHS and Independent works have involved her in UK and global policy, guidance and research. Sharon has contributed to such policies as the Department of Health Healthy Child Programme, child related NICE guidance, Public Health England and NHS England 0-19 guidance/products, and served on editorial boards for the Journal of School and Public Health Nursing and the British Journal of School Nursing. She is also a published author.
Sharon has conducted a number of service reviews in both the state and independent sector and is involved in developing and reviewing 0-19 (24) services, service specifications, procurement processes and tender development/submissions. She is an established child protection and clinical supervisor and safeguarding expert advisor. She has conducted NHSE Serious case reviews and develops and delivers safeguarding leadership training commissioned by NHS England.
Simon Browes, Nurse Consultant, Programme Director at Nottinghamshire Alliance of Training Hubs. Honorary Assistant Professor, University of Nottingham School of Health Sciences
Simon is a consultant nurse and board-level manager with expertise in primary, community and urgent care, service and pathways design, clinical-academic partnerships, professional education and workforce development. He is the executive lead for the Nottinghamshire Alliance Training Hub, providing workforce transformation, education and development, advice and support for primary and community services.
Simon was elected a Fellow of the College of Nurses Aotearoa (New Zealand), is past Chair of the Professional Nursing Committee of the Royal College of Nursing, a Fellow of the Royal Society for Public Health, and an alumnus of the world-leading NHS Graduate Scheme. He is Honorary Associate Professor at the University of Nottingham School of Health Sciences with teaching and research interests in advanced clinical practice, clinical practice development and evaluation.
Stephen Flanagan,  Senior Health Protection Practitioner - Cheshire and Merseyside Health Protection Team, Public Health England North West
Stephen is an established nurse and public health professional with 17 years' experience of licensed practice. He has worked in a number of specialist areas, most recently public health (health protection) and humanitarian aid.
He is accomplished in the delivery of health protection practice and currently leads the acute response service for Public Health England in Cheshire and Merseyside, managing a team providing day-to-day health protection specialist advice. The prevention and control of communicable disease and non-environmental hazards is a core function of this service.
Academically, he has completed a MSc in global public health and policy at Queen Mary, University of London. Prior to this he completed a BSc in health protection. Stephen is a visiting lecturer at the Liverpool School of Tropical Medicine, teaching on the Diploma and Tropical Nursing course.
He is a public health forum member of the Royal College of Nursing (UK) and has full registration with the Nursing and Midwifery Council (UK).
Areas of interest and specialist knowledge:
Controlling the spread of TB -
Cholera control and case management -
Universal access to healthcare for vulnerable groups -
Healthcare and human migration -
Training and workforce development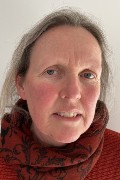 Sue Campbell, Lecturer, University of Glasgow
Sue is a Lecturer in the School of Medicine at the University of Glasgow, teaching on Public Health programmes, Global Health and Health Services Management. She previously worked at the Royal College of Physicians and Surgeons of Glasgow running the travel medicine programmes and worked with the Open University teaching public health and international development courses.

Prior to returning to the UK, Sue had 18 years of work experience in public health in Sub-Saharan Africa. She worked in a range of countries and roles in Africa with international Non-Governmental Organisations in the humanitarian/international development sector. This included Sudan, Rwanda, DRC and Uganda. As Country Director for an international NGO in Uganda she developed partnerships with a number of organisations developing inclusive programmes in the field of HIV/AIDS.
Academically Sue has a Masters degree in Public Health and postgraduate certificates in Adult Learning and Communication in Distance Education and Education and Development. She is a Fellow of the Higher Education Academy.
Sue's main interests are in the field of global public health and for the root causes of health disparities to be given greater priority.
Email – sue.campbell@glasgow.ac.uk
Alcohol and addiction public health link nurses
Please enter some information
Dr David Manley
David is Nurse Consultant in substance use and mental health with Nottinghamshire Healthcare NHS trust. He is also an Honorary Senior Research Fellow with the University of Nottingham Institute of Mental Health and is currently involved with several research projects including the NEON trial exploring the effects of recovery narratives online. He has over 30 years-experience working in metal health and substance use and is a Florence Nightingale scholar. David completed his PhD in 2015 at the University of Nottingham exploring facilitators and barriers for recovery in people who experience mental health and substance use problems.
Ellie Gordon, Deputy Programme Manager - Mental Health at Health Education England
Ellie is a mental health nurse and her area of clinical speciality is addictions. This includes prescribing and psycho social interventions, and Dual Diagnosis.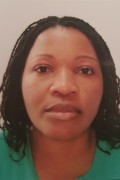 Irene Muh
Irene is the consultant nurse for dual diagnosis at South London and Maudsley Mental Health Foundation Trust and has held senior dual diagnosis roles for over 14 years. She was previously a Consultant Nurse Primary Care at Camden and Islington MH FT.

Irene is a registered MH nurse and has worked within mental health, addictions and primary care settings in both clinical and management roles.

Irene holds an MSc Dual Diagnosis and is an Independent Non-Medical Prescriber. She is an External Examiner for the BSc (Hons) Nursing – Mental Health at Birmingham City University; previously an Honorary Lecturer at Canterbury Christ Church University, Kent.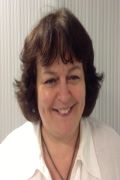 Lynda Greenslade, Lead Nurse Specialist Practice in Hepatology
Lynda is a Liver Nurse at the Royal Free London and has been looking after patients with liver disease for over 30years. Lynda has mainly been involved with patients with all types of liver disease and manage our viral hepatitis nurses. Liver disease has increased massively over the last 10 years with a huge burden in what are wholly preventable cause of alcohol, obesity and hepatitis B and C. Lynda has worked with the RCN Gastroenterology Forum and is a member of the British Liver Nurses Association, as well as a founding member of the European Association for the Study of Liver Disease Nurses Taskforce, all of which aim to raise awareness of liver disease for nurses, patients and the wider social impact of liver disease.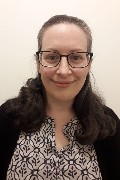 Victoria Sharman
Victoria a Clinical Matron for the Adult Community Mental Health service for Hertfordshire Partnership University NHS Foundation Trust. She has interest in the impact of gambling after working with service users experiencing mental health issues and gambling related harms.
To improve her knowledge of how to support service users she undertook a Florence Nightingale Foundation Travel Scholarship to visit Las Vegas, USA, to examine the city's public health response to gambling harms.
She is a member of the RCN Public Health Forum and provides nursing representation at the Royal Society of Public Health's Gambling Health Alliance.