History has shaped the way we view nursing today
Many of us are familiar with Charles Dickens' sloppy Sarah Gamp, Hattie Jacques' no-nonsense matron in the Carry On films, or even the sexy nurse fancy dress costume still popular today. Nursing stereotypes are wide spread and varied.
Bad press around drunken, slovenly nursing in the nineteenth century prompted efforts to clean up the profession. Florence Nightingale forged a very different image of order, professionalism and discipline.
Following two World Wars and big shifts in nursing roles and responsibilities, the profession today is incredibly diverse.
Two hundred years on from Nightingale's birth, we're facing new challenges. What has the COVID-19 pandemic taught us about how we value nurses? How do these historical stereotypes continue to shape views of the profession?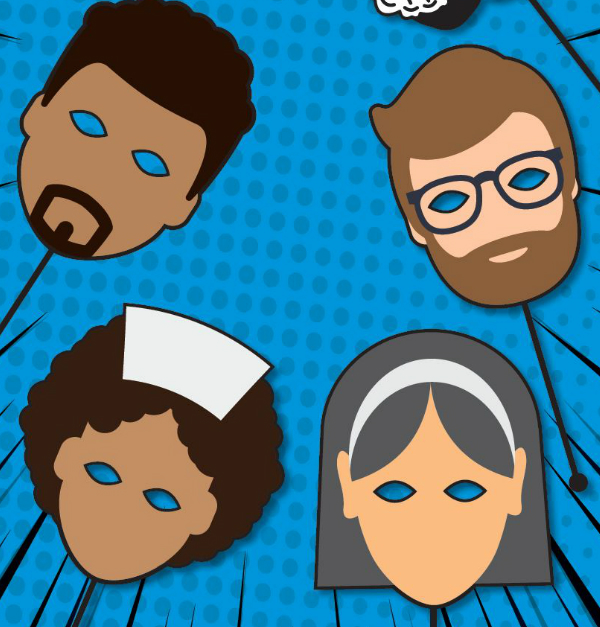 Delicate maidens and drunken midwives
There were many unflattering images of nursing at the turn of the twentieth century. For Dickens, the Sarah Gamp character in his 1842 serial Martin Chuzzlewit was 'a fair representation of the hired attendant on the poor in sickness.' Lazy, careless and drunk, she was symbolic of the hospital system to those who wanted reform. But Gamp wasn't the only slovenly nurse and midwife to capture the public's imagination.
Private nurses in particular were unfairly shown as women with dubious morals or petty thieves. Lower class women were seen as unsuitable for nursing, due to their supposedly crass habits and lack of respect.
When Nightingale rose to fame in the 1850s, she was described as a 'ministering angel.' She relied on these stereotypes of bad nursing as a perfect contrast to amplify her new ideals of discipline, femininity and class. The Nightingale School became known for leadership, because of the strict standards and types of women recruited. While Nightingale and her nurses were characterised as gentlewomen, sober and well educated, not all of them were.
Quote by Lytton Strachey in 'Eminent Victorians', 1918:
"Every one knows the popular conception of Florence Nightingale. The saintly, self-sacrificing woman, the delicate maiden of high degree who threw aside the pleasures of a life of ease to succour the afflicted, the Lady with the Lamp…the vision is familiar to all. But the truth was different. The Miss Nightingale of fact…moved under the stress of an impetus which finds no place in the popular imagination. A Demon possessed her. Now demons, whatever else they may be, are full of interest. And so it happens that in the real Miss Nightingale there was more that was interesting than in the legendary one; there was also less that was agreeable."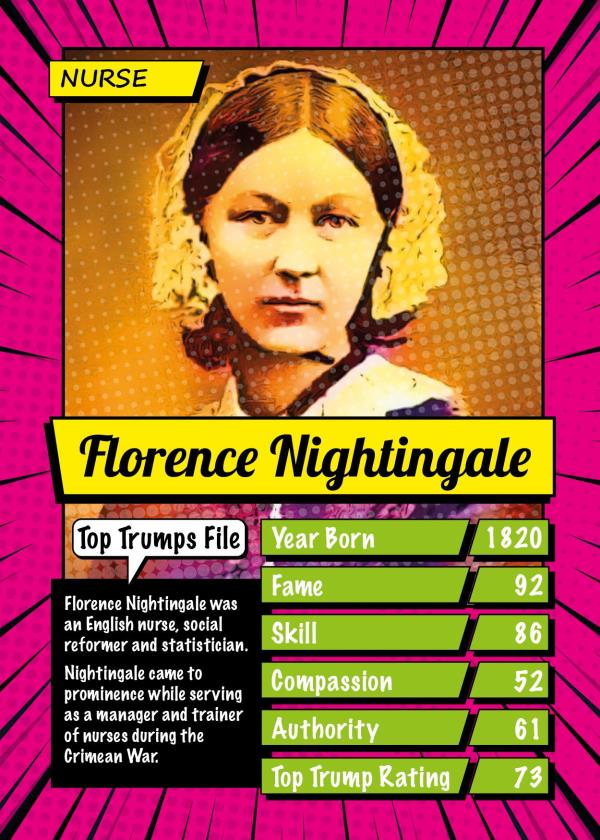 The below image gallery explores some objects and images from the stereotypes mentioned above, looking at the past and present of nursing:
Battle axes or motherly matrons?
Propaganda surrounding the two World Wars reinforced patriotic images of self-sacrificing, brave nurses tending to heroic soldiers. Dame Louisa Wilkinson served in both World Wars with Queen Alexandra's Imperial Military Nursing Service. Her military background was considered ideal when she was appointed President of the RCN in 1948, making her the perfect leader. The military background of many early nurse leaders also shaped the strictness of nursing standards. Absolute discipline and attention to detail were demanded by matrons.
However nursing has diverse roots, not just in war. Mary Seacole learned from her own mother, building skills in hygiene, tropical diseases and West African medicine. During the Crimean War, her patients called her "Mother", viewing her as a carer in practical and emotional terms. The promotion of British military nursing, and the view of motherly care as 'traditional' women's work, meant that Seacole's contribution to nursing did not gain the recognition it deserved after her death.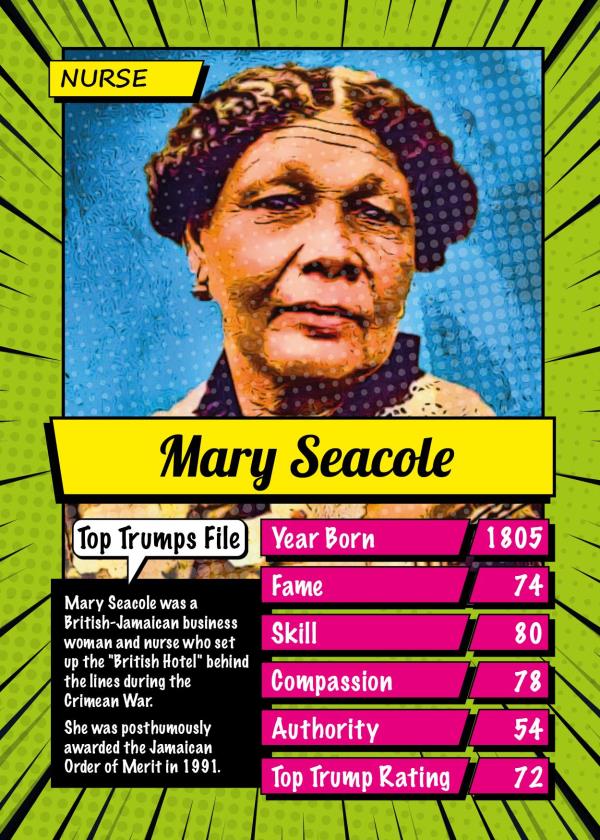 Have a look at some of our items exploring all the topic of 'Matron':
The image of men in nursing, subject to ridicule, is common on our screens
Fictional men in nursing, such as Ben Stiller's hapless Greg in Meet the Parents, capture the public's imagination. Mention of Greg's nursing work in the film is met with either awkward silences or laughs. He also must correct patients when they assume he is the doctor.
In reality, there is little evidence of these stereotypes. Initiatives in the 1960s aimed to increase male recruitment in nursing. These efforts were criticised for promoting senior roles to men, in technology and management. The gender pay gap within different nursing roles remains a concern today.
Trevor Clay joined the RCN as soon as membership opened to him in 1960. As RCN General Secretary in the 1980s, he generated significant media attention for nursing. Clay was seen as one of the most influential nurses of his time. Some men, however, suffered discrimination in nursing like that women encountered in male-dominated fields.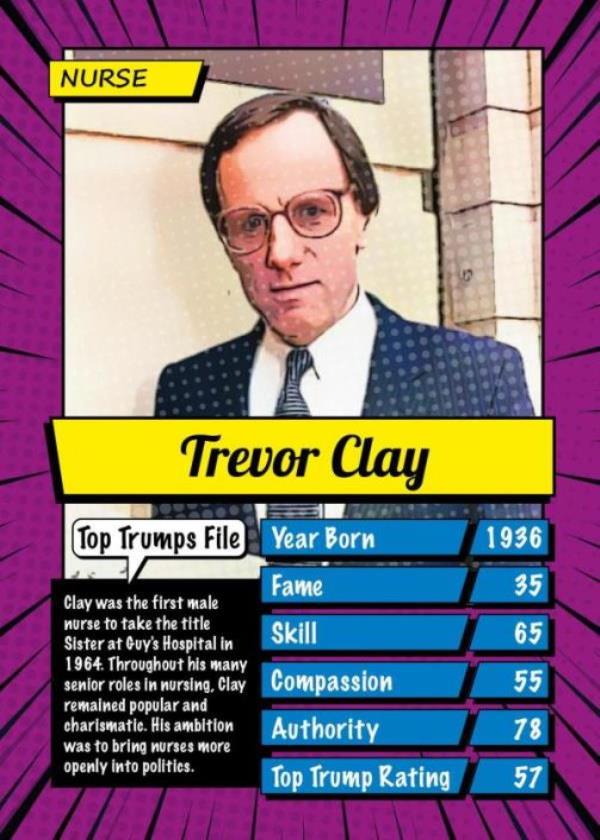 Have a look through some of our objects and photographs which look at men in nursing in this image gallery:

Excerpt from: Gender and Nursing as a Profession: Valuing nurses and paying them their worth, 2020. Royal College of Nursing and Oxford Brookes University.
"In an era when reflections on the future of work are dominated by the extent to which artificial intelligence and robots will take over from humans, job roles such as nursing that require a high level of personal interactions and skills which machines cannot accomoplish - such as empathy, resourcefulness and the ability to solve complex problems creatively - are set to become increasingly valued."

The nurse of the future
The characters that we all know and love may seem harmless. But they leave a legacy that affects what the public expect of care today. Historic ideas around vocation and femininity sit in direct opposition to the high levels of emotional and clinical skill needed in contemporary nursing. Whilst the profession now moves quickly and in diverse directions, many still see history standing in front of them.
It may not be long before we see machines taking on basic hospital tasks. Moxi, the assistive robot, is already being trialled in America. Moxi can pick up and deliver medical supplies, and could even be useful for caring for patients in isolation. Whilst this may well give nursing staff more time for patient care, Moxi's role as a 'robot nurse' could reinforce popular ideas that nursing is solely task based.
Exploring characters as different as Nightingale and Moxi bring us back to age old questions. What is a nurse? What is nursing care? And, when we need it most, who would we want to have looking after us?