Getting started using the Library
We offer online information resources, four libraries, and library staff who can provide you with help. Use this guide for an introduction to our resources and services. Discover how you can find information and get the most from RCN library and archive services.
Library search tools
Library search
An easy to use search for journal articles, books and eBooks. Use the 'I'm looking for' box in the centre of the screen.
Open Library search
Library search overview
Using Library search to link to full text journal articles
Library search guide

Video tutorials
Literature searching video tutorials
You can find our full range of video tutorials here. These offer guidance on using our website and searching for online journals.
View page
Books
These books include chapters about literature searching and using libraries.
Aveyard H, Sharp, P and Woolliams M (2015) A beginner's guide to critical thinking and writing in health and social care. 2nd edn. Maidenhead: Open University Press.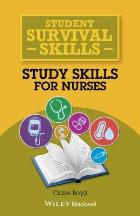 Boyd C and Murray B (2014) Study skills for nurses. Chichester: Wiley-Blackwell.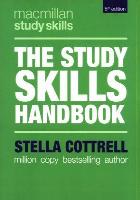 Cottrell S (2019) The study skills handbook. 5th edn. London: Macmillan International Higher Education.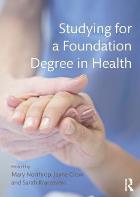 Northrop M (2015) Studying for a foundation degree in health. London: Routledge.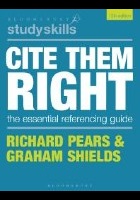 Pears R and Shields G (2019) Cite them right: the essential referencing guide. 11th edn. London: Red Globe Press.
Book subject searches
Use this link to see details of books the RCN libraries hold on the topic.
Accessing eBooks
Evaluating information
Bedford D (2018)
Anatomy of a journal article.
This online resource explains the sections commonly used in research articles. Understanding how research articles are organised can make reading and evaluating them easier.
View page
Medical Research Council, Chief Scientist Office and University of Glasgow: Understanding Health Research.
A tool designed to help people understand and review health research and to decide how dependable and relevant it is. The tool will guide you through a series of questions which will help you to evaluate a research article.
View page
Accessibility resources
MyStudyBar
MyStudyBar is free assistive software to help learners with literacy-related difficulties including dyslexia. It can offer potential benefits to all learners. It includes mind mapping software, a text to audio reader and screen colour overlays. My StudyBar only works on Windows PCs. It is free to download and can be used from a USB stick.
View page
Gribben M (2012) The study skills toolkit for students with dyslexia. London: SAGE.
Critical appraisal
Royal College of Nursing: Critical Appraisal subject guide
Referencing
Use the referencing guidelines from the organisation that you are writing for. If you are studying, use your university's referencing guidelines. Each university and organisation uses a unique referencing style, even if it is based on Harvard.
Using the referencing tool on Library search
Anglia Ruskin University: Harvard referencing system
Imperial College London: Vancouver referencing system

Alan Chalkley
Editor of this guide
RCN Library and Archive Service
Page last updated - 22/03/2021