Use this guide to find information resources about practice based learning, mentorship, supervision and assessment including books, reports and journal articles.
Key Resources
We would like to thank the RCN Education member community for their input into the development of this subject guide.
Books
Book subject searches
Journal articles
Use these links for details of journal articles on each topic.
Journals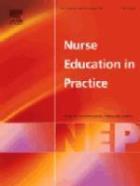 Journals of interest for mentorship. Use these links to see details of availability.
Explore
Higher Education Academy Fellowship
HEA Fellowship demonstrates a personal and institutional commitment to professionalism in learning and teaching in higher education. Across four categories, from Associate to Principal, Fellowship provides individuals with recognition of their practice, impact and leadership of teaching and learning. HEA Fellowships are embedded in the UK and have been adopted by increasing numbers of higher education institutions globally.
View page
Health Education England and National Institute for Health Research (NIHR) Integrated Clinical Academic Programme
Personal research training awards for healthcare professionals who wish to develop careers that combine clinical research and research leadership with continued clinical practice and clinical development.
View page