Georgina on…
Discovering her passion
Nursing wasn't my first choice of career. As a child my heart was always set on becoming a doctor. As a teenager I was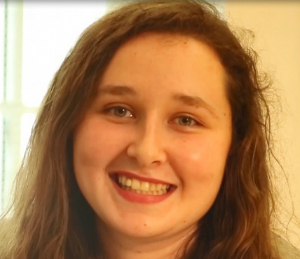 blessed with multiple volunteering opportunities, medical school admission programmes and even had the opportunity to shadow excellent doctors. It was in this work shadowing that I was drawn to the role of the nurse as I saw how they were able to spend more time with the patients and had a unique relationship with them. Once I better understood the role, I couldn't imagine doing anything else.
Her inspiration
My mum is the most amazing nurse. She is kind, calm and she knows so much. She even saved my sister's life once. My sister's eyes had rolled back and my mum performed CPR on her outside while she was waiting for the ambulance to arrive. Meanwhile I was watching Casualty in the other room, oblivious.
Learning
I was previously a student nurse in a different hospital in London. I thoroughly enjoyed my placements however I didn't spend any time in cardiology or respiratory wards. Consequently, I decided to "go for my gaps" and get experience in these areas. It has been a steep learning curve but I am thoroughly enjoying it. I am a newly qualified nurse on a Capital Nurse Rotation at the Royal Brompton Hospital. I chose the cardiorespiratory rotation and will be spending 6 months on a surgical ward, a cardiology ward and then a respiratory ward.
Moments that matter
Being on a ward with mostly surgical patients, I have learned a lot about wound care. One of my patients had surgery that left him with a large wound right down the middle of his chest. It was healing well, and he was due to go home soon. As I was discussing the wound with him and the healing process, he added "No longer do I want a beach body, I just want a body that will get me to the beach." He then showed me photos of where his next holiday would be. Life is a gift, my patient understood that and he was ready to make the most of it, regardless of how he looked. I may never hear about how his holiday went, but I hope he enjoyed it.
The London buzz
Nursing in London is really special for so many reasons, especially the diversity of cultures represented. I have met people from nearly every continent of the world (just waiting for someone from Antarctica). There are also so many exceptional hospitals to work in. And the London life is great fun- so much to see, so many people to meet and there is always something going on to get involved with.
Embracing change
I always knew that no shift would be the same, but I hadn't realised the extent of how each shift could be different. If variety is the spice of life, then nursing is very spicy. It may be an acquired taste, but I absolutely love it. I have a fantastic employer, amazing manager and super supportive team.
With so many unique opportunities within nursing, it is a career for life.