News
Members urged to reject Scottish government pay offer in upcoming ballot
The RCN is to consult members on the pay offer from Scottish government of 5% for the majority of NHS staff working on Agenda for Change contracts.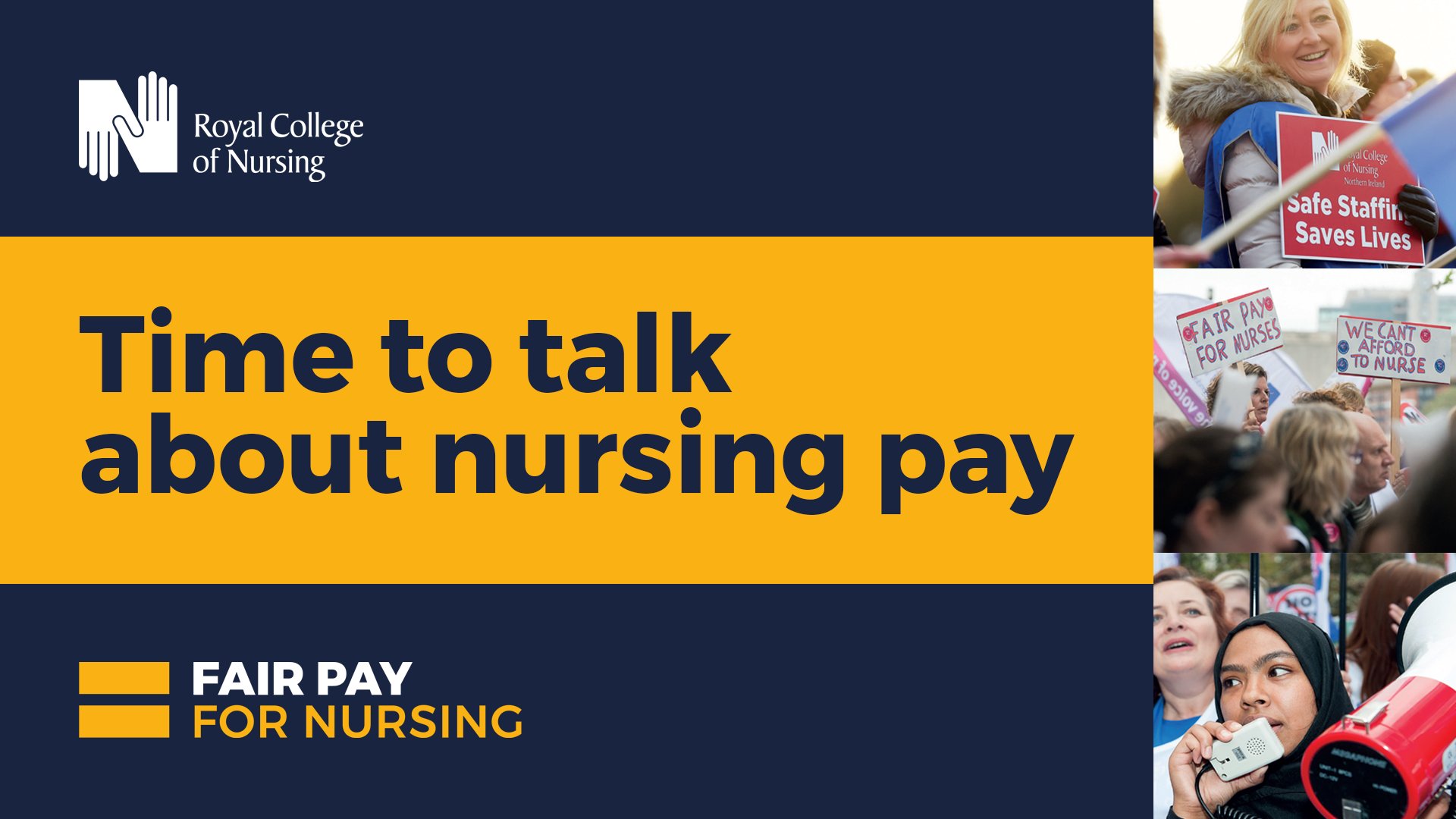 Connect with us:
Members will be asked about the acceptability of the pay offer and your willingness to take industrial action, up to and including strike action, if the majority of members vote to reject the offer.
The pay offer applies to the majority of staff working in the NHS in Scotland on Agenda for Change terms and conditions. Staff on band 1 would receive 5.36% and staff on point 1 of band 2 would receive 5.05%.
The consultation will open on Tuesday 12 July and close on Thursday 4 August. Members eligible to take part will receive an email with a link unique to them to allow them to vote. The email will come from Civica, the independent third-party organisation that is organising the ballot on behalf of the RCN.
It is essential that members in Scotland who work in the NHS check their membership details with the RCN are up to date – particularly employer, place of employment and preferred contact email.
More information about the pay offer will be sent out to members shortly. In the meantime, visit our pay pages for more information.
Julie Lamberth, Chair, RCN Scotland Board said: "Just over one year on since we consulted RCN members in Scotland on an NHS pay offer, it feels like nothing very much has changed. We are all more exhausted and long-standing issues, such as low staffing levels, record vacancy levels and more colleagues off sick continue to take their toll. We know that six in 10 RCN members in Scotland are considering leaving their job, and 86% have told us that staffing levels are not sufficient to provide safe and effective care.
"Stick on top of all that the skyrocketing cost of living, from petrol to food to energy prices, and the argument for an above-inflation pay increase for our hard-pressed nursing staff is more compelling than ever.
"The latest pay offer does not match our expectations of an above-inflation award, but it is right that our members should have the final say on whether to accept or reject the offer.
"It is important that all members working in the NHS have their say on this offer. We believe the nursing profession deserves fair pay that recognises our contribution, supports retention and recruitment to ensure patient safety and compensates for the failure of salaries to keep up with the cost of living over the last 10 years. We are recommending our members reject this offer."
The UK government is expected to announce what pay rise NHS staff in England will be awarded for 2022/23 soon.
The decision will have an impact on what funds are available for an NHS pay rise in other UK countries and an announcement by the Welsh government is expected to follow.
The situation in Northern Ireland is complex as a government hasn't been formed following elections in May. We continue to demand the immediate restoration of the Northern Ireland government to address the escalating nursing crisis.
We're calling for a pay rise of 5% above inflation for NHS staff across the UK.