News
COVID-19 sick pay changes 'neglectful and unfair' with cases on the rise
The Department of Health and Social Care has announced changes to the way COVID-19-related sickness absence and self-isolation will be managed for NHS staff in England.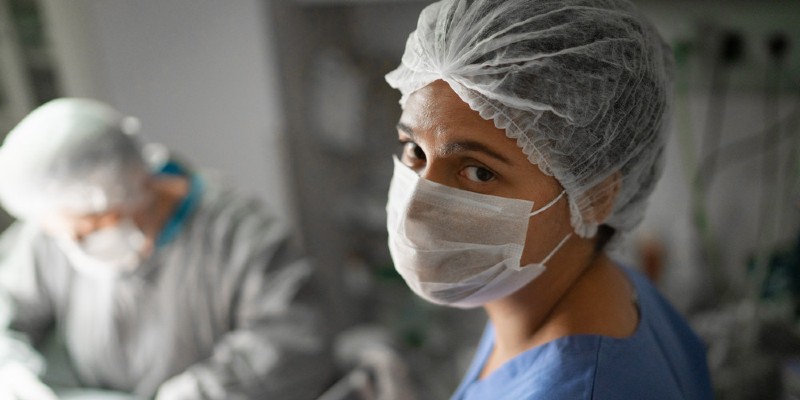 Connect with us:
From 7 July, the staff terms and conditions section of the COVID-19 workforce guidance will be withdrawn, meaning the immediate withdrawal from this date of:
COVID-19 sick pay for new episodes of COVID-19 sickness
access to COVID-19 special leave for the purposes of self-isolation.
There will be a transition period for staff already off sick with COVID-19-related illness, with NHS employers required to meet affected staff on a one-to-one basis to explain and discuss the changes before 3 August.
From 4 August, the formal notice period for staff reverting to normal contractual sick pay arrangements will begin unless they have already returned to work. This will run until 31 August.
From 1 September, staff who were on COVID-19 sick pay as a result of being unwell prior to 7 July, and continue to be unwell, will revert to their normal contractual sick pay arrangements.
However, any period paid as COVID-19 sick leave prior to 1 September, regardless of length, must not be counted towards calculations of contractual sick pay or sickness absence triggers from that date.
RCN England Director Patricia Marquis said: "This decision is hugely disappointing given that COVID-19 clearly hasn't gone away, and nursing staff continue to be disproportionately affected by the virus as they face higher risk of exposure.
"We know many of our members are suffering from long COVID, with their lives adversely affected making them unable to work. Facing the threat of losing full sick pay should they remain off sick from a condition some could argue is an occupational hazard, is neglectful and unfair.
"It's another indication of how little the UK government values its nursing staff. NHS pay is barely enough to make ends meet at the best of times, and this will be another blow for some struggling with COVID-19-related health issues."
Further guidance about the changes will be developed by the NHS Staff Council and shared with trusts soon. NHS employers in England should not enact the changes until this new guidance has been published. Once this has happened, the RCN will be updating its own advice to members on being off sick with COVID-19.
The NHS in Wales previously announced changes to COVID-19-related absence and pay, with a return to regular sickness absence arrangements effective from 1 July. These changes differ to the plans for England. More information can be found in the sick pay section of our advice guide.
The NHS in Scotland has recently announced changes to their COVID-19 NHS special leave provisions and the RCN is updating its own advice to members on being off sick with COVID-19.
The HSC in Northern Ireland has not yet announced changes to the management of COVID-19-related sickness absence and pay. However, we expect this to happen imminently.
An estimated two million people in the UK are currently suffering from long COVID with the latest data showing women and those working in health and social care more likely to be affected.
The RCN has a long COVID guide to support members affected. It outlines your workplace rights and provides answers to frequently asked questions about returning to work following long COVID.