News
New Marie Curie pay ballot opens for RCN members
RCN members employed by the charity are urged to take part in vote on improved offer.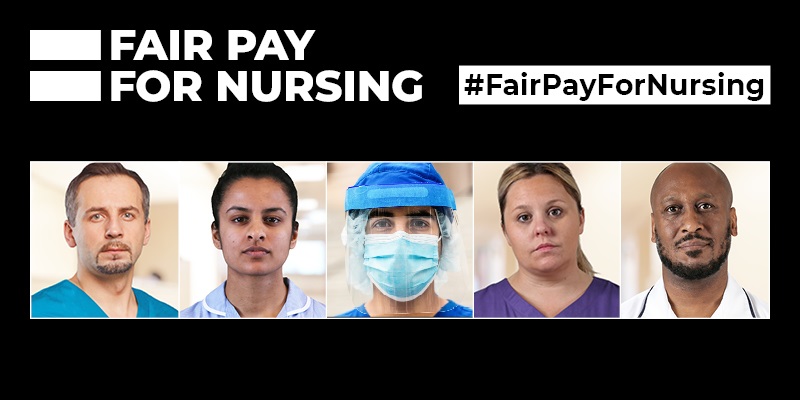 Connect with us:
Our consultative ballot of RCN members working for Marie Curie is now open until 9am on 14 December, giving them the final say over an updated pay offer.
Members should look for an email from Civica Election Services (CES), an independent scrutineer, on Thursday 25 November with the subject line: "Marie Curie – pay consultation now open". Members for whom we do not hold an email address have been written to.
Members should read the detailed explanations of the new offer, which will be included in the link to their ballot. There are some important differences based on which country the member works in and whether they're on a contract that mirrors NHS Agenda for Change in relation to pay.
This new offer follows members voting to reject the original pay offer from Marie Curie in May 2021, which prompted further negotiations. In the months since, RCN members and staff have worked with Marie Curie to improve the offer based on the feedback given.
Almost half of eligible RCN members took part in the ballot earlier this year on Marie Curie's offer of a consolidated 2% pay uplift. Eight in 10 of those chose to reject that offer.
The RCN is not making any recommendation on how members should vote in this ballot. The progress made so far, and the improvement of the pay award, is down to RCN members and their involvement.
Graham Revie, Chair of the RCN Trade Union Committee, said: "We need eligible RCN members to vote in this ballot to tell us whether the current offer is acceptable to them. This improved pay offer from Marie Curie is a testament to the determination of RCN members. Therefore, RCN members should have the final say on the offer. They have my full support."
At the close of the ballot, CES will inform the RCN how many members have voted in favour of accepting the pay offer and how many have voted to reject the offer. The RCN will then inform Marie Curie of the outcome.