News
'Radical action needed to boost nursing workforce'
RCN responds to new NMC data showing a 13% increase in people leaving the profession.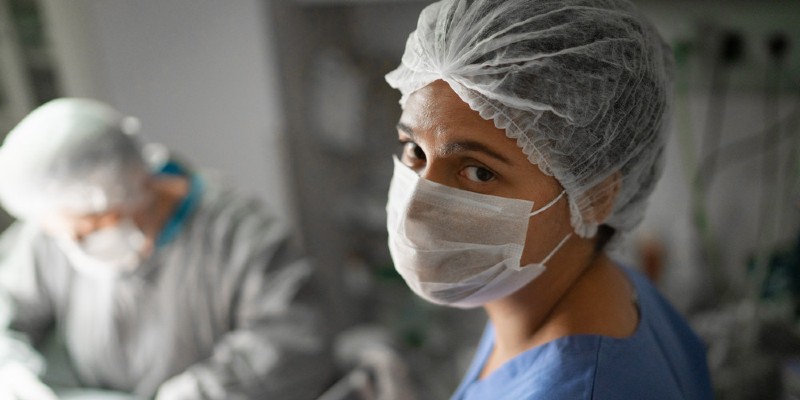 Connect with us:
The latest data from the Nursing and Midwifery Council (NMC) shows 25,000 nurses left the profession's register in the past year. That's an increase of 13% on the previous year and is the first time in four years that the number of leavers has increased.
The main reasons people gave for leaving included being under too much pressure and poor workplace culture. Many also cited the COVID-19 pandemic, with more than a third saying it influenced their decision.
Of those, many reported that they were worried about their health, while others struggled with increased workloads and staff shortages.
The same data also shows a rise in people joining the register, with 43,417 newly registered nurses joining the workforce between April 2021 and March 2022, compared to 29,589 in the same time period the previous year.
Of the new joiners, almost half trained overseas, which has raised concerns over ethical and sustainable recruitment practices.
RCN General Secretary & Chief Executive Pat Cullen said: "The loss of 25,000 registered nurses last year is being felt profoundly by both patients and nurses alike.
"When we have tens of thousands of vacant nurse jobs, a sharp rise in leavers should not be overlooked while we welcome new recruits. Nursing staff tell us these shortages are biting more than ever.
"With an imminent government decision on NHS pay and the pay review body reports due this month, these figures are a reminder of the scale of the challenge and why radical action is needed to boost the nursing workforce.
"We again question how sustainable it is to recruit half of all new nurses from around the world. The UK's health and care workforce is proudly diverse, but it must be done ethically and come at the same time as increased investment in education and domestic workers.
"In the interests of safe patient care, ministers across the UK must act decisively to retain today's experienced nurses and inspire tomorrow's."
The RCN is campaigning for an NHS pay rise of 5% above inflation, to help address the cost-of-living crisis and turn the tide on years of unfilled nursing jobs.
Ethical overseas recruitment is one of the issues being debated at RCN Congress in Glasgow between 5-9 June. It's free for members to attend in person or online. Join the event to learn, share best practice and influence our work.