News
RCN exhibition offers 'unique insight' into history of learning disability nursing
It's the first library event to be held at RCN headquarters since the start of the pandemic.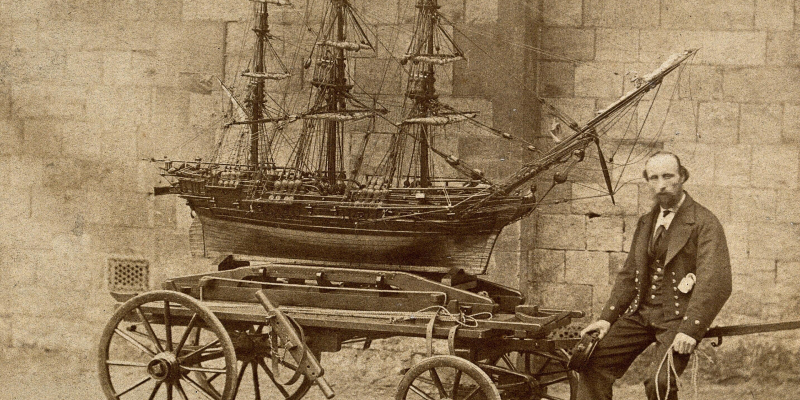 Connect with us:
One of the library exhibits: a fantastical model ship built by James Henry Pullen, the "genius of Earlswood Asylum" in the nineteenth century
A new exhibition tracing the evolution of learning disability nursing will open at the RCN's Library and Heritage Centre in London today (18 May).
It's the first in-person event to be held at the College's headquarters since the start of the pandemic and will showcase how the specialty has evolved from its origins within institutions to what it is today - a highly skilled and patient-centred career pathway.
The exhibition, called A History of Care or Control: 100 Years of Learning Disability Nursing, will run in London for six months before moving to RCN Scotland in Edinburgh for six months from November.
At the exhibition launch at 5pm on 18 May, Gavin Harding, the first person with a learning disability to be awarded an MBE, will share some of his experiences of learning disability nursing and discuss his work at NHS England. The event will also be available to access virtually.
Meanwhile, the RCN Library and Heritage Centre has released a full programme of online and hybrid events that will run throughout 2022, including a performance of a new play called SOPHIE, about growing up with Down's Syndrome.
Joint Head of the RCN Library and Archive Service Anna Semmens said: "Throughout the pandemic, we kept open online and now we can go back to our physical library again - a space so many members and supporters find beneficial. This important exhibition will remind us of the challenges people with learning disabilities faced in health and care throughout history."
RCN Professional lead for Learning Disability Nursing Jonathan Beebee added: "We're so pleased to open this fascinating exhibition and to celebrate the re-opening of the RCN Library and Heritage Centre to full operation.
"Visitors will have the chance to see a unique insight into the history of learning disability nursing and how people with learning disabilities have been supported – or neglected – over time. It highlights the importance of individualised care."