News
RCN marks Nursing Support Workers' Day 2021
We're shining a light on the essential contribution nursing support workers make to patient care.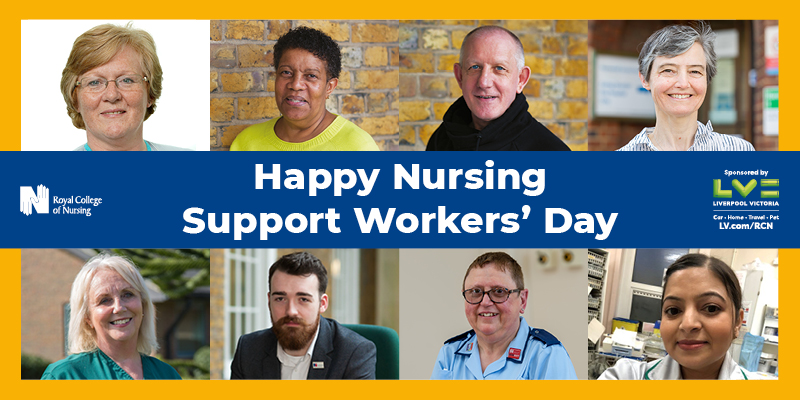 Connect with us:
Today, on RCN Nursing Support Workers' Day, we want to celebrate, acknowledge and say thank you for the essential care nursing support workers provide to patients across the UK.
Today marks our second ever Nursing Support Workers' Day. This year we've produced a film to shine a light on the vital roles nursing support workers play within nursing teams in all settings, with patients of all ages.
The RCN has 25,000 nursing support worker members employed in hospital departments, GP surgeries, care homes, community services, the independent sector and all health and social care settings. They can work independently, alongside registered nurses and as part of wider multidisciplinary teams. They have a crucial role to play in delivering high quality care and excellent outcomes for patients.
RCN General Secretary & Chief Executive Pat Cullen said: "This year we're shining a light on the incredible work nursing support workers do and their essential roles in wards, clinics and community teams right across the UK."
In her message of thanks to nursing support workers, Dr Denise Chaffer, RCN President, said: "I hope you and your colleagues take time to reflect on the incredible work that you do every single day."
There are lots of ways you can take part in today's celebrations and thank the nursing support workers you know. Head to the RCN Nursing Support Workers' Day website for graphics to share on social media, information on our first ever Instagram filter, blogs, magazine articles and more. Please tag the RCN in your pictures on social media and share our film using @theRCN and #NursingSupportWorkersDay.
RCN Nursing Support Workers' Day is sponsored by LV=