News
RCN warns of ten-fold increase in nurse recruitment from 'red list' countries
We're calling on governments across the UK to invest in expanding the domestic workforce and to ensure international recruitment is transparent, dignified and free from exploitation.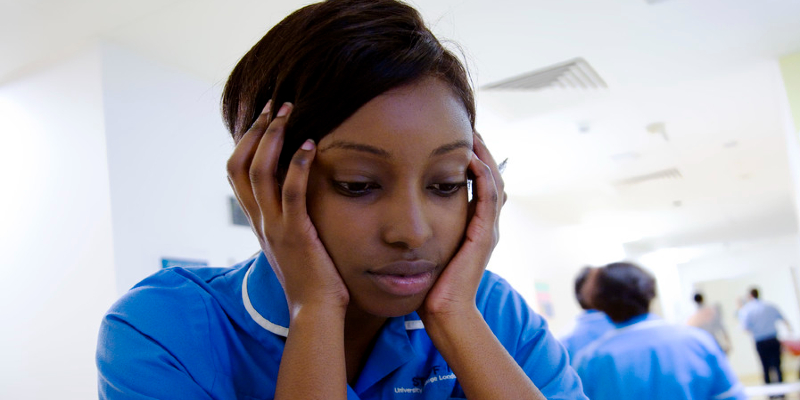 Connect with us:
Figures from the Nursing and Midwifery Council (NMC) show a ten-fold increase since the 2019 general election in the number of nurses joining the register from countries currently identified as having the most severe workforce shortages.

New joiners to the UK nursing workforce include recruits from 14 countries on a "red list" of 47 that the UK government insists should not be actively recruited from.

International recruitment must be ethical and balanced with domestic investment, the RCN says.

The UK list mirrors the World Health Organization (WHO), which says these 47 countries face the most pressing health workforce shortages and must not be targeted for systematic recruitment by NHS or independent employers.

The analysis comes weeks after the NMC confirmed almost half of all new joiners to its register were from overseas in the most recent 12 months.

These increases have led to concerns that UK governments are becoming heavily reliant upon countries with critical workforce shortages to fill the tens of thousands of nursing vacancies across health and care services.

The RCN is calling on governments across the UK to invest in expanding the domestic workforce and to introduce bilateral agreements – with the involvement of national nursing associations – to ensure all international recruitment is mutually beneficial for these countries.

International recruitment must be transparent, dignified and ensure that employment of nursing staff in the UK is free from exploitation, the RCN says.

RCN General Secretary & Chief Executive Pat Cullen said: "Ministers are overly reliant on nurses from countries with critical workforce shortages. Meanwhile, their lack of investment in UK nursing staff – both today's and those of the future – is deeply concerning.

"Our health and care workforce is proudly diverse. International recruitment must be ethical, beyond reproach and come at the same time as increased investment in education and domestic professionals."
International Council of Nurses (ICN) Chief Executive Officer Howard Catton said: "ICN is aware that active international recruitment of nurses from low and middle-income countries is increasing, driven by the post-COVID demand for nurses in wealthier countries.

"Individual nurses who aspire to live and work overseas must have the freedom of movement to do so, but the countries that are driving the process need to be sure they are not exacerbating shortages in lower income countries and widening existing global inequalities.

"They can do this by educating more nurses and aiming for self-sufficiency in their domestic supply line, improving the retention of those they already have and by looking at how they can offset and compensate the costs of training nurses, which they are, in effect, currently exporting to less wealthy countries."