1. Fighting for better PPE and improved ventilation in health care settings
2. Advising on vaccinations
Our member survey, published in April, showed there was work to be done to ensure all nursing staff, whatever setting they worked in, were given the protection they needed. Nearly half of nursing staff outside the NHS who responded, including those in social care and community services, were waiting for their second jab.
This compared to just under 24% of those working in the NHS. More than two-thirds of permanent staff had received both jabs compared to just under half of temporary staff and just under a third of agency staff. "Every effort must be made to prevent nursing staff from slipping through the net. Their safety has to be the government's top concern and that cannot be compromised," we said.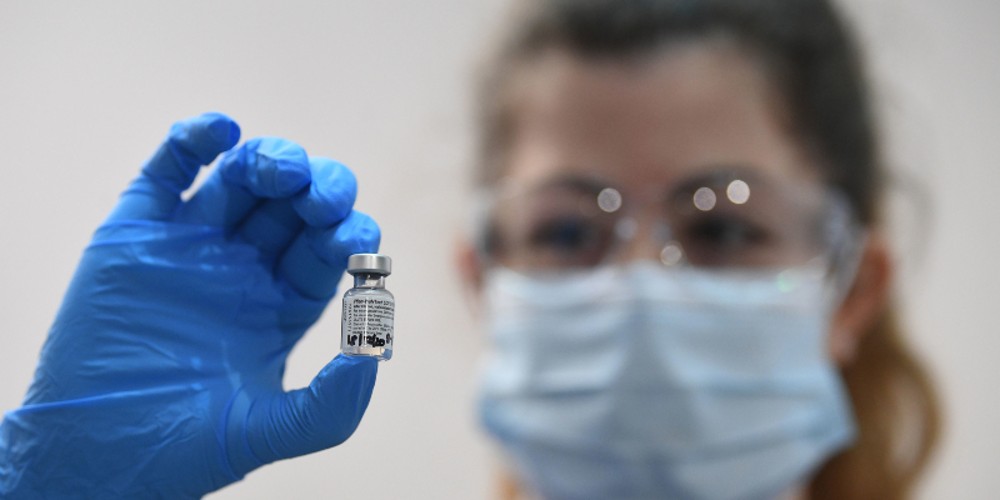 In June, we responded to reports that COVID-19 vaccines will become compulsory for care home staff in England. We do not believe making vaccination compulsory is the right approach, although we believe all health and social care staff should have the COVID-19 vaccination to help protect themselves, their patients and their friends and family.

Helen Donovan, RCN Professional Lead for Public Health, said: "Staff need to be able to make this decision in a supportive environment with the right information, encouragement and clear explanation of the benefit and value of the vaccine."

When, in November, the government announced that patient-facing NHS staff in England would be expected to have their COVID-19 vaccinations by spring 2022, we said the government and employers must continue to engage with the minority who have chosen not to have the vaccine.

We also backed the World Health Organization's campaign calling for vaccine equity so all countries can prioritise protecting their health workers.

Members have access to regularly updated advice on COVID-19 vaccinations on our FAQ resource.
3. Safe staffing and unsustainable pressures
The COVID-19 pandemic has intensified existing pressures on staffing and resources in all health and care settings. However, pressures on health and care services are not limited to COVID-19 or the increased demands caused by winter infections. Our Unsustainable Pressures resources are designed to support RCN members both in delivering safe and effective care and with the difficult decisions they make every day.

In May, we warned that the nursing workforce wasn't growing fast enough to meet demand; fewer new people were joining the NMC register, as more nurses were nearing retirement. Our Nursing Workforce Standards set out detailed expectations for employers, regulators and national organisations to support patient safety and enable the UK's nursing workforce to deliver safe and effective care.

In November, analysis by the RCN in Scotland showed the shortfall in registered nurses in NHS Scotland had risen to a record high, while just a few days later, new analysis confirmed RCN warnings that current pressures on the NHS in England were unsustainable.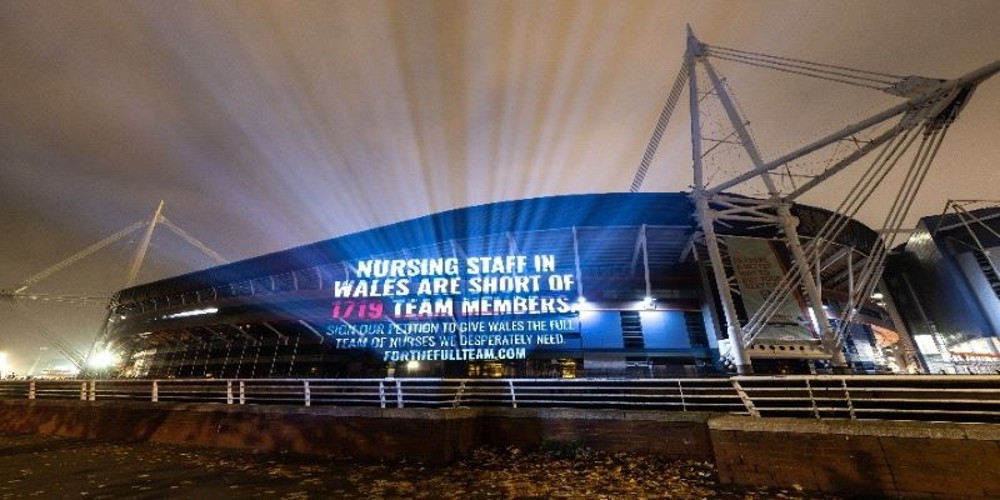 In the same week, the RCN in Wales launched our For the Full Team public campaign as the Nursing in Numbers 2021 report showed that every week nurses give the Welsh NHS an additional 34,284 hours in overtime. Earlier in the year, the RCN also spearheaded a new coalition campaign to urge the Welsh government to extend the Nurse Staffing Levels (Wales) Act 2016.
4. Promoting fair pay for nursing
We started the year demanding honesty from the Prime Minister after Boris Johnson falsely told MPs: "There has been above inflation pay rises for public sector workers, and nurses in particular have had a 12.8% pay rise in the last few years."

That same month we joined other NHS unions to demand the Prime Minister intervene personally to give staff a wage increase before April and submitted evidence to the NHS pay review body outlining our pay claim and reiterating our demand for a fully funded 12.5% pay increase for nursing staff.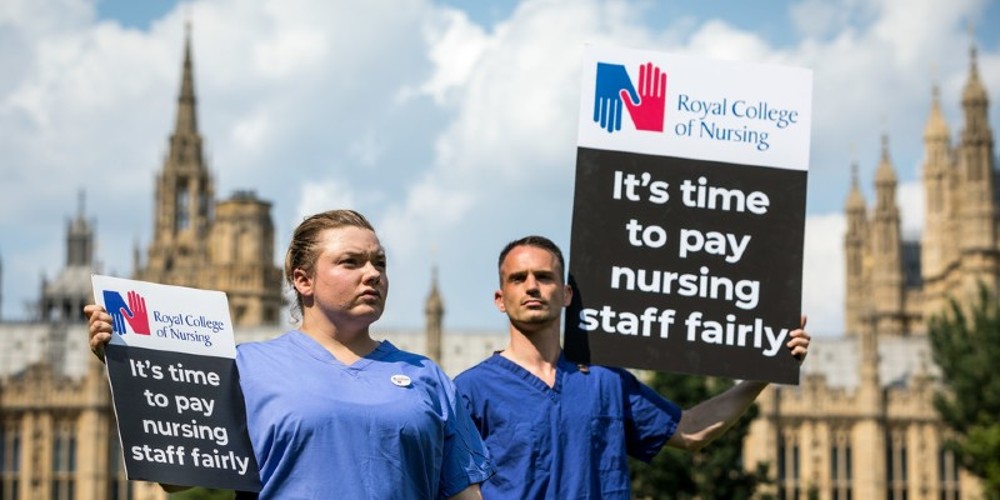 As part of our Fair Pay for Nursing campaign, we held a day of action in March, and set up a £35 million industrial action fund following the government's recommendation to the NHS Pay Review Body of a 1% pay award for NHS staff. As new analysis published that month found that NHS salaries had fallen by up to 32% in real terms, we criticised the Prime Minister for being dangerously out of touch with nursing staff and the public who support them.

We published a new guide on industrial action before launching our summer of action. Members were consulted on their views on pay and the vast majority who voted said the 3% now on offer was unacceptable. Indicative ballots on industrial action were held.

In England, 23% of eligible members voted, with 89% of those saying they'd be willing to take action short of strike and 54% willing to withdraw their labour in strike action.

In Wales, 29% of eligible members voted, with 91% of those saying they'd be willing to take action short of strike and 56% willing to withdraw their labour in strike action. NHS pay in England and Wales results of indicative ballots on industrial action announced.

In Scotland, 29.3% of eligible members voted in an indicative ballot, with 89.5% of those saying they would take industrial action short of strike and 58.2% saying they would withdraw their labour in strike action. The message members sent was heard by the Cabinet Secretary for Health and Social Care who, as soon as the result of the ballot was made public, offered to meet our elected representatives.

In Northern Ireland, we are preparing to conduct a consultative ballot of members working in Health and Social Care on whether they feel the 3% pay award announced recently is acceptable or unacceptable.

The year ended with us blasting the UK government as more delays to pay increases for nursing staff were revealed. We will continue to build our campaigning strength to influence the pay award for 2022 and beyond.

We also held a consultative pay ballot for members working at Marie Curie, where 60% of those who took part voted to reject the revised offer. We are now considering next steps.
5. Campaigning for all members
6. Lobbying on your behalf
In July, we responded to proposed health service reforms in England. The Health and Care Bill, published by the UK government, failed to make ministers legally accountable for NHS workforce planning, which the RCN has long campaigned for.

We published a briefing on the bill and members lobbied ministers and MPs to make the case for legislative change to ensure there are enough staff to deliver safe and effective care.

When the bill was in the Commons, we encouraged members to email their MP asking them to vote in favour of the key amendments outlined above. More than 4,400 emails were sent to MPs reaching 525 of the 534 constituencies in England, meaning 98% of MPs were contacted.

RCN General Secretary & Chief Executive Pat Cullen also gave evidence to the Health and Care Bill Committee in September 2021, and the RCN submitted written evidence. Pat told MPs that workforce measures in the bill must be strengthened, and the Health Secretary made legally accountable for health and care systems having enough nursing staff to deliver safe and effective care.
Work continues on the bill and an RCN Magazines article updated members with the latest position at the end of the year.

We also lobbied on the Professional Qualifications Bill. This bill set out a new framework for the UK's recognition of professional qualifications acquired overseas. The RCN called for changes to ensure patient safety is prioritised. At report stage in the House of Lords, the government made key amendments to the bill which addressed our concerns.
7. Providing expert advice and support
Across the UK, officers and legal experts provided members with support when they needed it most and we continued to provide expert advice and support for members, with the RCN offering telephone and online support throughout the year. Numerous new resources were made available to members including:
8. Promoting the profession
The ongoing pandemic has meant the eyes of the world have continued to focus on the nursing profession. Our RCN Magazines articles showcased the achievements of many members all year round, but on two days in particular we made sure nursing staff were at the top of everyone's agenda.

On Nurses' Day on 12 May we showed how members have led pandemic patient care, as our poll found nurses have shattered stereotypes.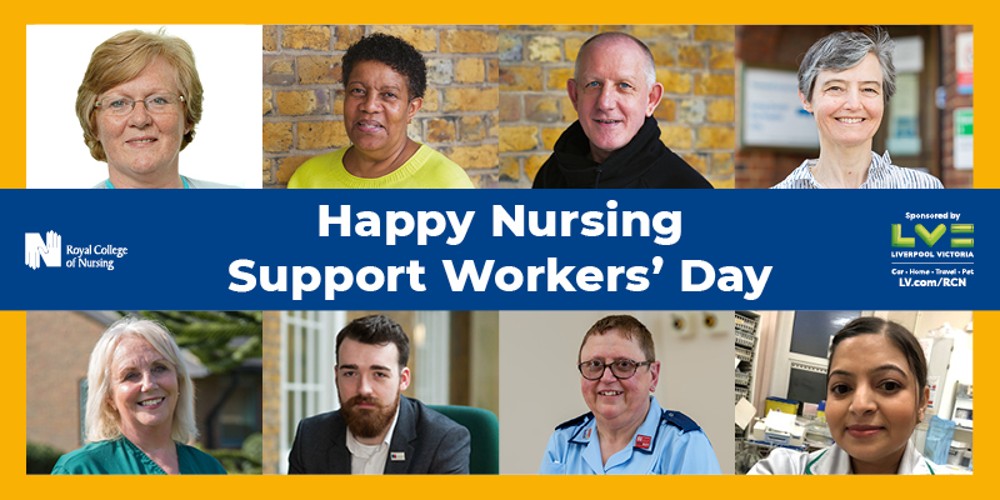 On RCN Nursing Support Workers' Day in November, we celebrated, acknowledged and said thank you for the essential care nursing support workers provide to patients. We shared a new film to shine a light on the wide-ranging settings nursing support workers work in, and the diverse tasks they carry out as part of the nursing team.

Our publication, Facing COVID-19: RCN reps share stories of the pandemic, included case studies detailing the powerful and inspiring work undertaken by RCN reps since the start of the pandemic.
9. Supporting your mental health and wellbeing