As a trained assessor at Hilton Nursing Partners, Beth makes sure patients are able to cope after they've been discharged from hospital. The difference between her role and other similar unregistered nursing roles is that the assessments take place in the patients' homes.
"It's a great job," says Beth, who's worked in health care for five years since graduating from her psychology degree. "It really helps patients feel more confident and it provides evidence of their ongoing health and social care needs."
Beth says she loves helping patients to live as independently as possible and taking a practical approach to their care, getting them to do day-to-day tasks like preparing meals and drinks. Doing this makes it much clearer what they can and can't do, so recommendations and referrals can be more accurate and they can be signposted to additional support networks in their community.
She worked as an assessor in a hospital before but things never felt quite right. "Patients were being discharged without being given the proper time for assessments and the assessments that did take place were in the wrong environment," she says. "Being at home feels much more natural for patients and it helps motivate them to do well."
Ground-breaking work
Beth's also been involved in a ground-breaking service to help patients who've been identified as needing to be discharged to a residential setting but want to return home.
"The decision about whether they can remain at home isn't made until we've supported them in their home for two weeks with a high level of care," she says. "We're still piloting this approach but the results so far have been positive."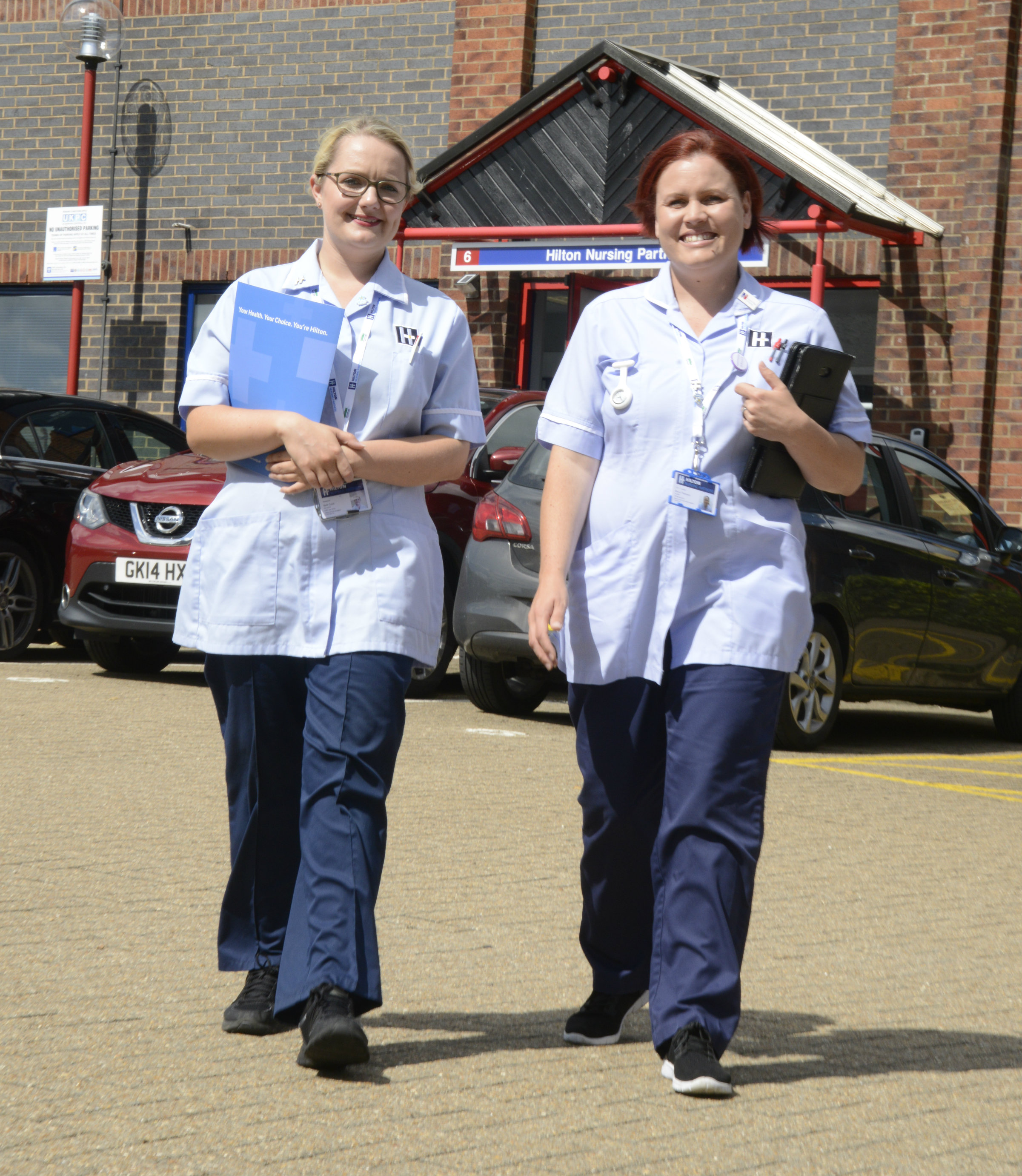 Beth (left) and Sharon (right)
Independent working
Communicating with patients is a key part of the role but assessors also support the personal nursing assistants to deliver hands-on care.
Co-ordinators in the office allocate the work but after that it's down to assessors to prioritise their own tasks and manage their own time. The team leaders are either registered nurses or experienced social carers and if assessors identify that patients have more complex needs, they refer them to the senior care team which includes occupational therapists, registered nurses and registered social workers.
I'm able to make my own decisions about who to see and when
Sharon, who's also an assessor, says the additional responsibility she has really motivates her. "I'm able to make my own decisions about who to see and when, so time management is a really important part of my role," she says.
But Sharon also enjoys promoting patient independence. "Seeing patients smile when they complete a simple task is great. The best is when I sign them off as independent and ready to continue with their lives at home – that can't always happen, but their faces light up when it can," she adds.
A new employment model
Hilton is a nurse-led organisation, with about 200 staff, of which three-quarters are (unregistered) personal nursing assistants and 25 assessors. They have a strong ethos of employee engagement in the way services are reviewed and developed; all staff with more than one year's service are "partners" rather than employees and are given shares options. They're now piloting the idea of offering RCN membership to nursing staff after a year.
The benefits of this new style of employment model are paying off. "I get a lot of support from my employer," says Sharon. "I've completed the three-day RCN accredited assessors training course and I'm now part of the pilot of a new module on assessing health and social care needs, created with Canterbury Christ Church University. It's the first course of its kind aimed at unregistered staff in the UK."
Assessors have the chance to help develop newer members of staff too. Beth says she's a mentor to other staff because as well as showing them the right way to do things, she can help give them the confidence to do things for themselves.
"I've recently got involved with the Prince's Trust programme," she says. "It was great to have a young person shadow me and introduce them to the health and care sector so they can give it serious consideration as somewhere they would like to work too."