News
Nursing memoir takes to the stage
Author and nurse Christie Watson has adapted her bestselling book into a theatre production.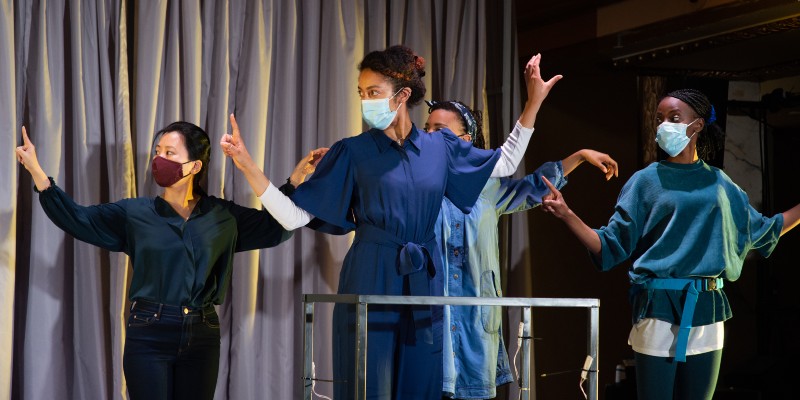 Connect with us:
Dates have been announced for the first performances of the theatrical adaptation of The Language of Kindness: A Nurse's Story.

Author Christie Watson who is Patron of the RCN Foundation and was a guest speaker at RCN Congress 2018, wrote the book about her 20 years' experience as a nurse.
It aimed to dispel myths that nurses were anything other than "rigorously trained safety critical" professionals.
She said: "Nurses do not want to be stigmatised as handmaidens, as angels, and certainly not as heroes – a term that has become politically convenient, allowing the legitimisation of low pay and worse, inadequate PPE.
"Nursing is a language with many different accents, but all nurses want to be represented."
Performances will take place at the Warwick Arts Centre from 20–22 May, the Assembly Hall Theatre in Tunbridge Wells from 26–29 May and at Shoreditch Town Hall in London from 2–12 June.
RCN President Dame Professor Anne Marie Rafferty will be hosting an interview with Christie after the performance in Tunbridge Wells on 27 May.
She said: "I'm thrilled to be speaking to Christie about this wonderful adaption, which celebrates the efforts of nurses and frontline health care workers.
"This year, nursing staff have gone above and beyond to meet the challenges posed by COVID-19 and their safety critical, lifesaving work needs to translate into the robust reward and recognition that the RCN is continuing to fight for on behalf of our members.
"Christie's work highlights experiences that all nursing staff can relate to, and it's wonderful to see nursing stories represented so powerfully in the arts, a sector which has faced struggles of its own this year.
"I'm sure that everyone who gets to see the performance will come away changed and moved by a heightened understanding and awareness of the vital work nursing staff do, in and out of a pandemic."
The RCN's Fair Pay For Nursing campaign is calling for a fully funded 12.5% pay increase for all nursing staff covered by Agenda for Change terms, as part of a one-year deal that applies equally to all bands. Find out more and get involved.

Discount offer for RCN members

Order a copy of Christie Watson's new book 'The Courage to Care' paperback for £4.49 (RRP £8.99) at W H Smith by entering code CARE449 at checkout. Offer valid until 23:59 on 31 July 2021. T&Cs apply.