News
RCN launches online diabetes resource
Accessible, interactive information and learning for all nursing staff to develop knowledge and improve care of patients with diabetes.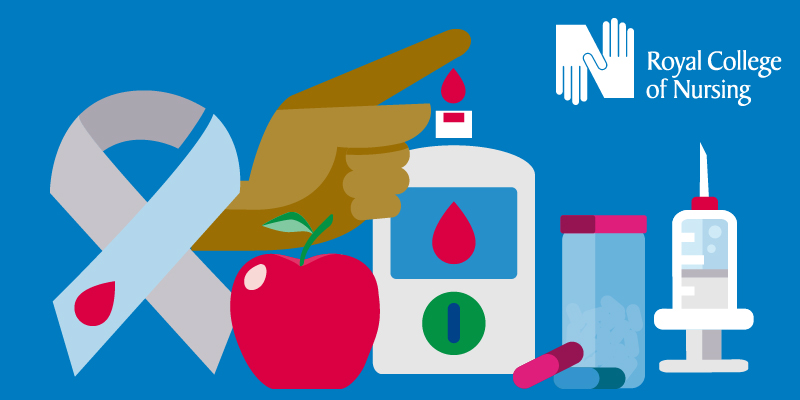 Connect with us:
Ahead of World Diabetes Day this Sunday (14 Nov), the RCN has launched a new comprehensive online resource, Diabetes Essentials, which provides an overview of diabetes care from beginning to end.

This learning tool is designed to support all nursing staff to develop their knowledge of diabetes mellitus in adults and contribute to safe, compassionate care for people living with diabetes.

Diabetes Essentials provides information and guidance on a range of topics from prevention and symptoms to treatment and complications. It also includes case studies, signposts to other resources and can be used as evidence of self-directed learning for NMC revalidation.

The interactive layout allows for flexible and targeted learning, giving the choice of exploring the full resource for a thorough overview or accessing bitesize chunks for specific information.

The resource was created by the RCN Diabetes Forum. Sonia Wijesundare, Chair of the forum, said: "We hope this resource will allow nursing staff from across different roles and settings to increase their knowledge of all aspects of diabetes and contribute to the care given to patients living with the condition.

"It's a valuable learning resource for all nursing staff. Whether you're a nursing student approaching diabetes for the first time or a community nurse wanting to stay on top of symptoms and available treatments, Diabetes Essentials provides bitesize learning to help you deepen your awareness and understanding."

The resource is available to all nursing staff, including those who are not members of the RCN.