News
RCN launches new COVID-19 risk assessment tool
The RCN has published a new risk assessment tool for nursing staff treating patients with confirmed or suspected COVID-19.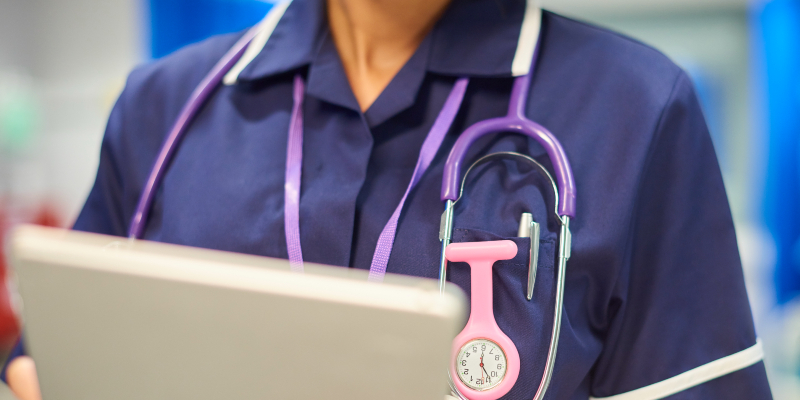 Connect with us:
Alongside members of the COVID Airborne Protection Alliance (CAPA) and the British Occupational Hygiene Society, the RCN has created a new workplace risk assessment tool to help nursing staff make evidence-based decisions about PPE.

Many RCN members are working in close proximity to patients who have or are suspected to have COVID-19, often in enclosed spaces with poor ventilation. As the number of infections continues to increase, nursing staff require proper protection against airborne transmission of the virus.

The tool highlights the legal duties of employers to protect their staff and reflects UK legislation on risk assessment. It allows health care staff and employers to make evidence-based decisions about the correct level of personal protective equipment (PPE), including respiratory protective equipment (RPE), needed to keep staff safe.

Rose Gallagher, RCN Professional Lead for Infection Prevention and Control, said: "From the very start of the pandemic, nursing staff have had to fight for the protection they need when caring for patients with COVID-19. It is increasingly clear those lessons have not been learned.

"The public are being warned of how easily the new variant can spread and yet nursing staff are facing increasing risks to their own health when at work.

"This practical tool highlights the legal duties of employers and managers to protect their staff and steps to take to do this. Its key that our members understand these steps and their rights to help reduce the risk of getting COVID-19 at work."

The RCN has been campaigning for adequate PPE for nursing staff throughout the pandemic, including repeated calls for higher level precautionary PPE to reduce risk of airborne transmission for staff working with patients who have COVID-19.