Learning Rep of the Year: Sydney Masawi
Sydney is a committed rep who continually seeks new learning initiatives, resolves workplace issues, and interacts with and recruits other reps.
Throughout the pandemic, he has helped to reignite a series of training sessions for his colleagues, which focused on both clinical supervision and wellbeing. He made sure they were available online and produced a year-long plan for sessions, while issuing certificates to attendees and creating posters to advertise them.
There has been a lot of interest in the training sessions, which aim to improve skills and knowledge to care for patients safely. The training also supports clinical development for revalidation across the whole organisation.
RCN South East Regional Director Dr Sheila Marriott said: "Sydney is an enthusiastic, helpful, dedicated, and conscientious learning rep. He always maintains awareness of the RCN, often recruiting members and signposting them when support is needed."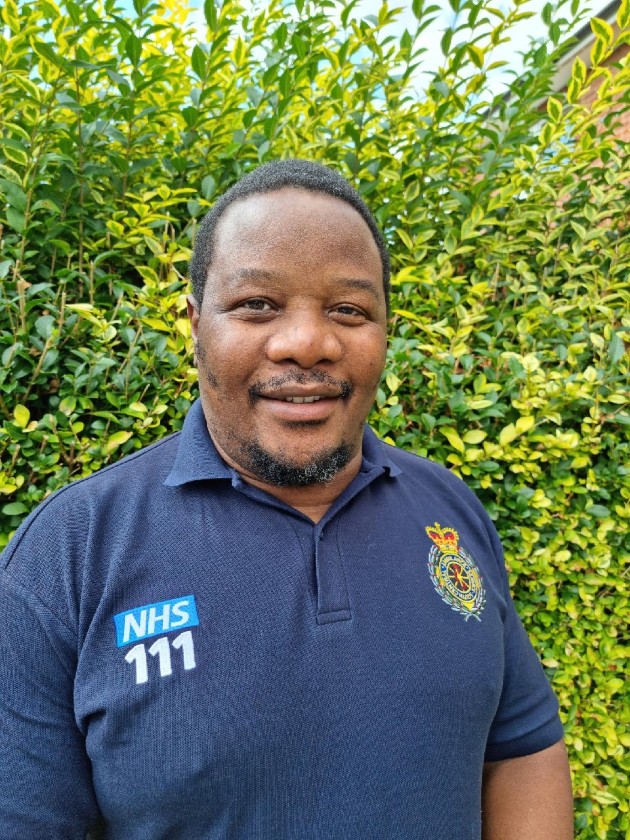 Above: Sydney Masawi
Safety Rep of the Year: Catherine Jones
Cath is a tireless advocate for the members she represents, both individually in her case work as a steward, and collectively as a safety rep. She has been key to ensuring the maintenance of a health and safety agenda. During the pandemic she's ensured that risks are managed by individuals, departments and the health board.
Linking with other safety reps, Cath developed and supported partnership working between the RCN and other stakeholders to champion positive health and safety practice. One example is the introduction of a buddy system to support new reps.
RCN Wales Director Helen Whyley said: "Cath is a shining example of how a safety rep can represent and negotiate on behalf of RCN members' collective health and safety needs, be a spokesperson for members and support and assist other representative colleagues on health and safety-related issues."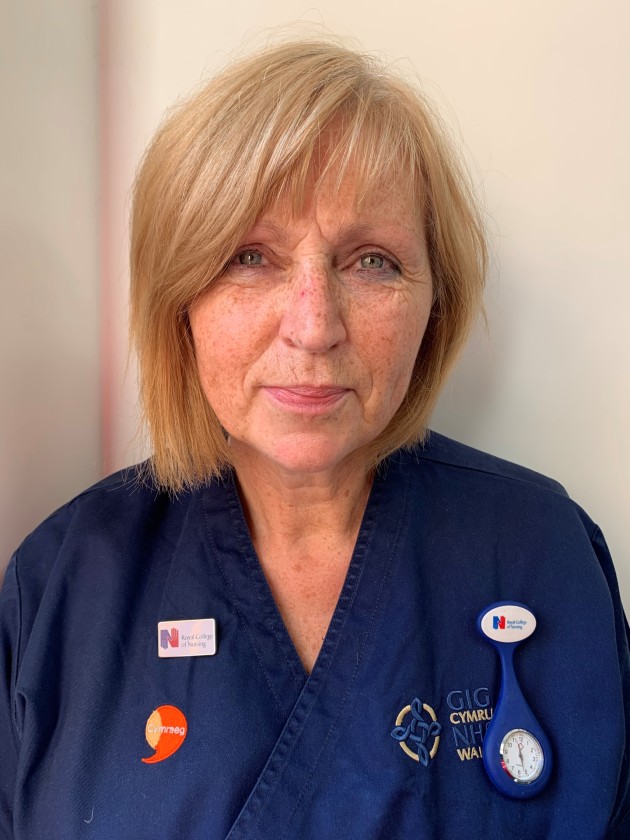 Above: Catherine Jones
Steward of the Year: Hilary Nelson
Colleagues have described Hilary as an enthusiastic and committed steward, who has inspired several others to become RCN reps. She has also helped to support them on their activist journey. Hilary has been influential in raising some significant issues within her health board, which have led to high level reviews and resulted in subsequent actions and improvements for members and patient care.
Director of RCN Scotland Colin Poolman said: "The reputation of the RCN within NHS Forth Valley has been significantly enhanced due to Hilary becoming an active RCN steward. Hilary's drive and objectives are always centred on the needs of members, nursing staff and the RCN.
"Her motivation, commitment, communication and meticulous preparation is reassuring for members, and this is often commented on. Her skills and attributes are contagious and have been influential in recruiting both members and reps as well as progressing branch activity."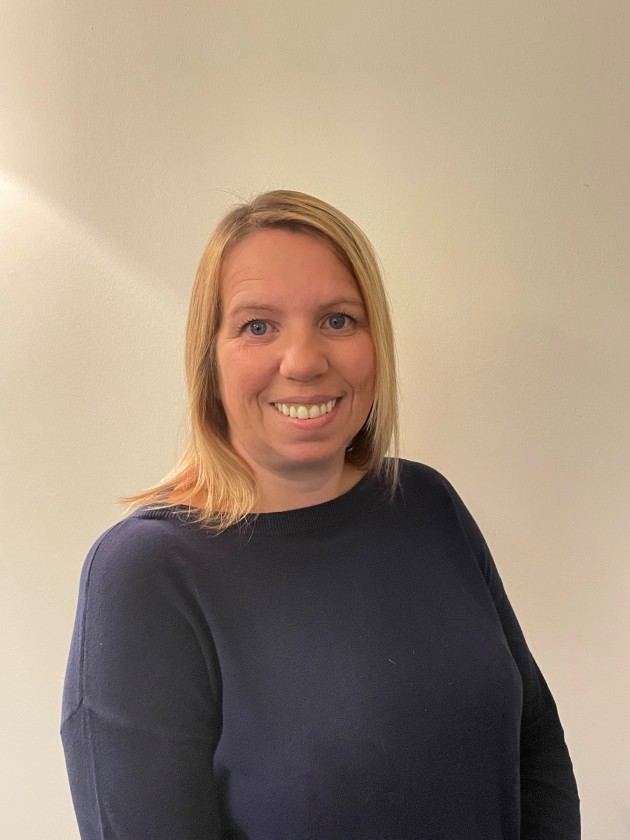 Above: Hilary Nelson
Student Ambassador of the Year: Catherine McLaughlin
During the pandemic, Catherine worked with a rapid response team set up by Queen's University Belfast to support and troubleshoot any issues students were facing either in academia or while out on placement. She was a rep at her university and supported and represented her peers on her university education committee working group.
She also showed exceptional leadership during the RCN Northern Ireland strike and liaised with her university and the RCN to enable student issues to be raised with trusts and the Department of Health.
RCN Northern Ireland Director Rita Devlin said: "Catherine has been an outstanding student ambassador. She recently qualified and has been instrumental in launching a Northern Ireland local network for newly registered nursing staff.
"She uses her social media platform to promote RCN campaigns and student issues and she has promoted RCN membership for all nursing staff. She has been an inspiration and fabulous role model for nursing students and her commitment and passion for nursing is amazing."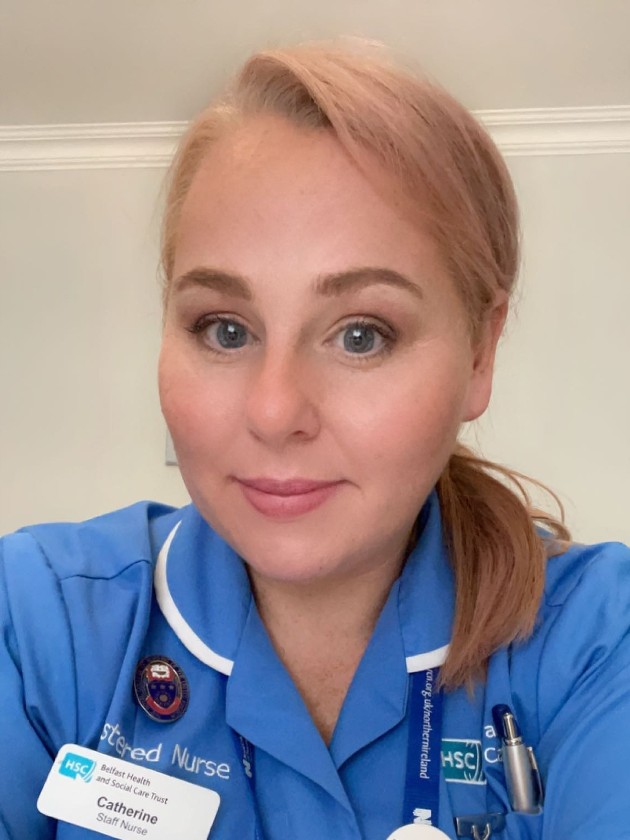 Above: Catherine McLaughlin
I am thrilled to be receiving this award from the RCN
This year, six members receive the Award of Merit, the highest honour the RCN can give for voluntary service recognising those who have gone above and beyond to support fellow members.
Maggy Heaton
Maggy is Chair of the UK Stewards Committee and is a longstanding RCN activist. She has been a steward for more than 15 years, and throughout that time has been a strong advocate for the members she represents.
Maggy has done considerable work to tackle bullying and helped other members change their workplace culture. She has held several branch executive committee roles including Chair, and is a former Chair and Vice Chair of the RCN North West Board. She is recognised as a stalwart campaigner, including taking on a leading role in the current Fair Pay for Nursing and safe staffing campaigns.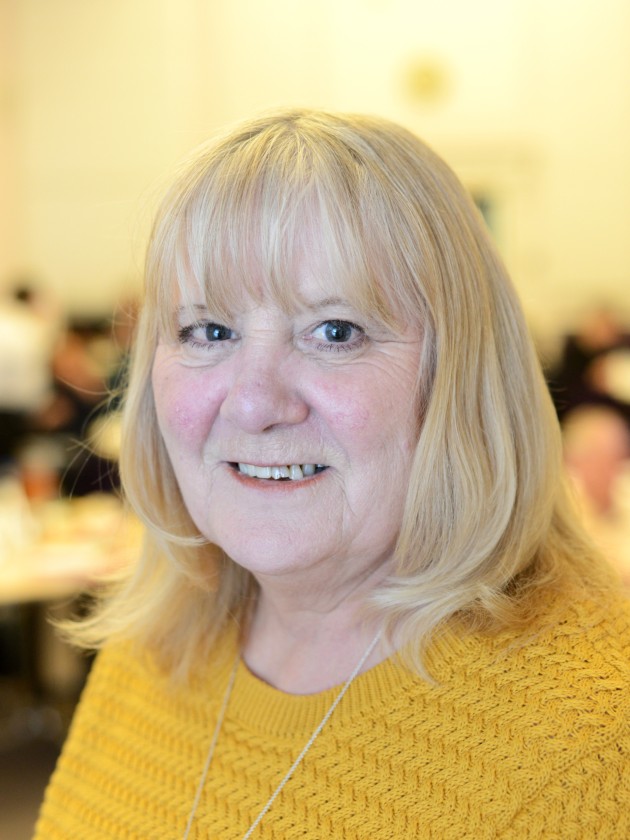 Above: Maggy Heaton
Billy Nichols
Billy has been an RCN steward since 2004 and became an RCN safety rep in 2013. He is a current member of the UK Stewards Committee, having previously served on both the UK Safety Reps Committee and the RCN Wales Board.
Billy has represented the Wales Board at the Welsh Assembly on several occasions, ensuring that the voice of the RCN was heard by as many ministers as possible. Billy won the RCN Steward of the Year award in 2007 in recognition of his outstanding work as an RCN representative.
Through his RCN work, Billy got involved with the equalities and human rights department at his workplace, where he was instrumental in developing an LGBT staff network, which supports staff as well as patients and services users.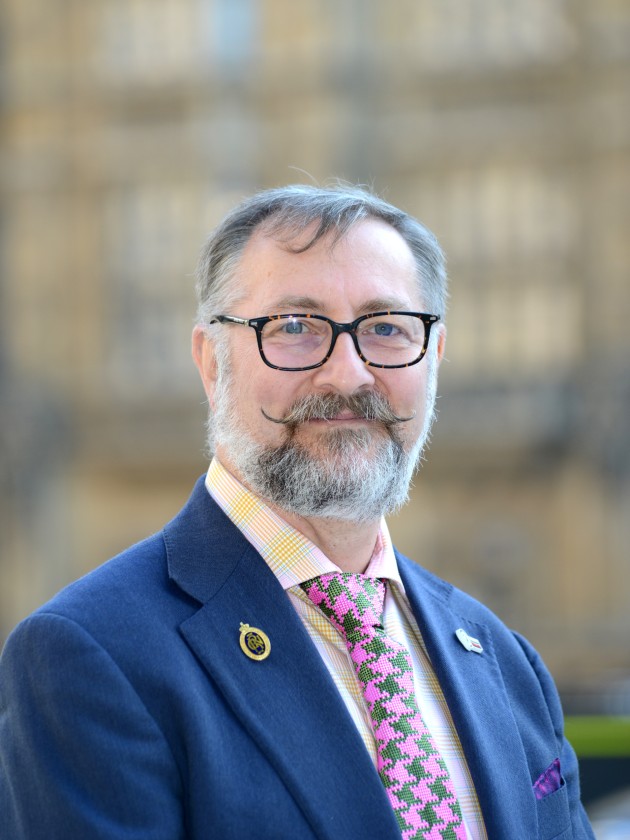 Above: Billy Nichols
Evaline Omondi
Evaline is a member of the Eastern Board and an RCN steward. She was personally affected by the introduction of the Immigration Health Surcharge (IHS) as she had no access to public funds as an overseas health care worker.
At RCN Congress 2018, she introduced the IHS as an agenda item. This drew significant media attention and led to the almost unanimous passing of a resolution about it.
Evaline was at the centre of the subsequent RCN campaign, which in May 2020 led to the UK government's announcement that health care workers would become exempt from paying the IHS.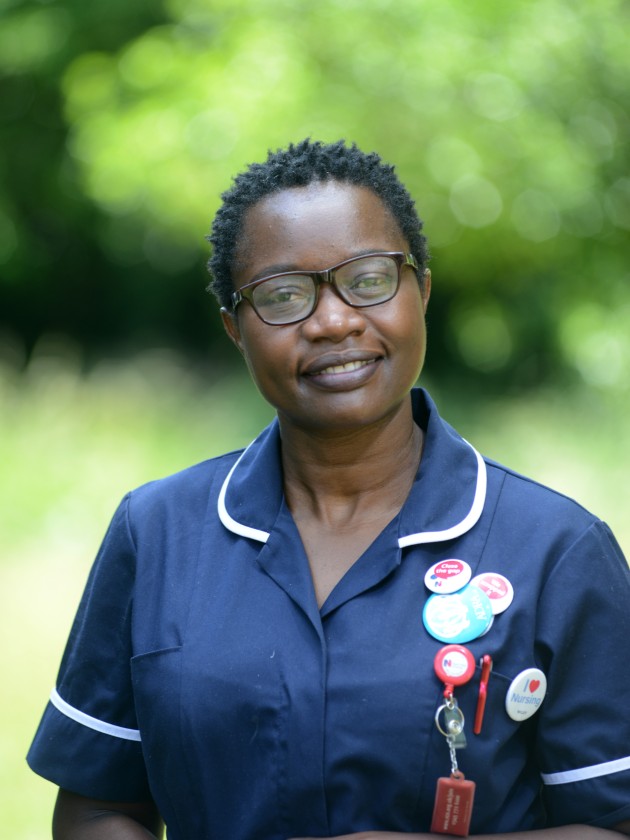 Above: Evaline Omondi
Ged Swinton
Ged is Chair of the RCN South East Board, and previously Vice Chair. He has had a significant impact in promoting member engagement and supporting the development of his fellow elected board members.
Alongside his board role, Ged has served for eight years as Chair of his branch executive committee and has been an active RCN steward for nine years.
He is a keen activist who can frequently be found beneath RCN banners and holding placards while taking part in RCN campaign demonstrations. He is keen to support his colleagues in becoming more active by inviting them to join him in union activities.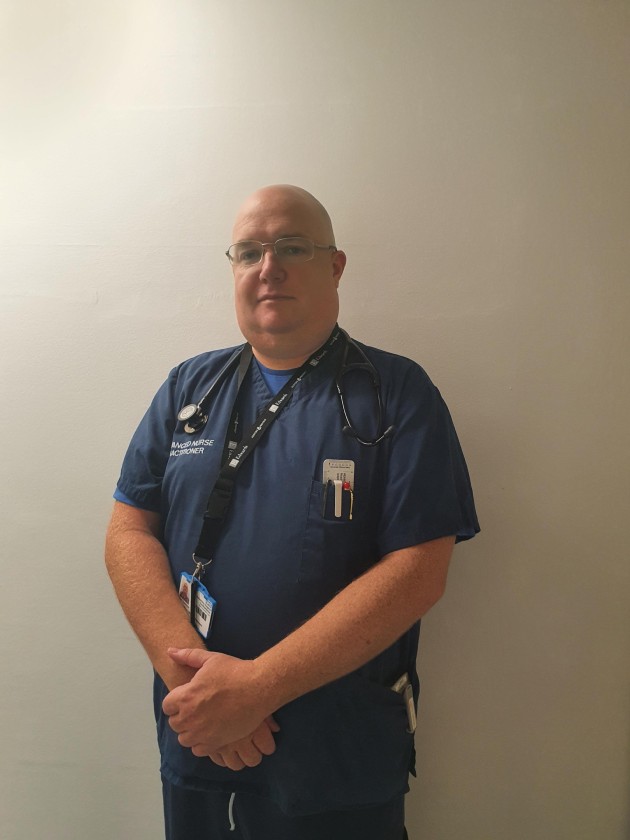 Above: Ged Swinton
Gwen Vardigans
Gwen has been an active member of the RCN for almost 40 years. She has held several branch executive committee roles, including two terms as Chair of the North Yorkshire branch.
Gwen has given a huge amount of her time to mentor and support other members, in particular first-time attendees at RCN Congress. She has supported members to actively engage in Congress, including advising on writing and submitting agenda items and preparing members to present.
Items she has brought forward include subjects on technology, climate change and arguing against the outsourcing of NHS contracts to private health companies.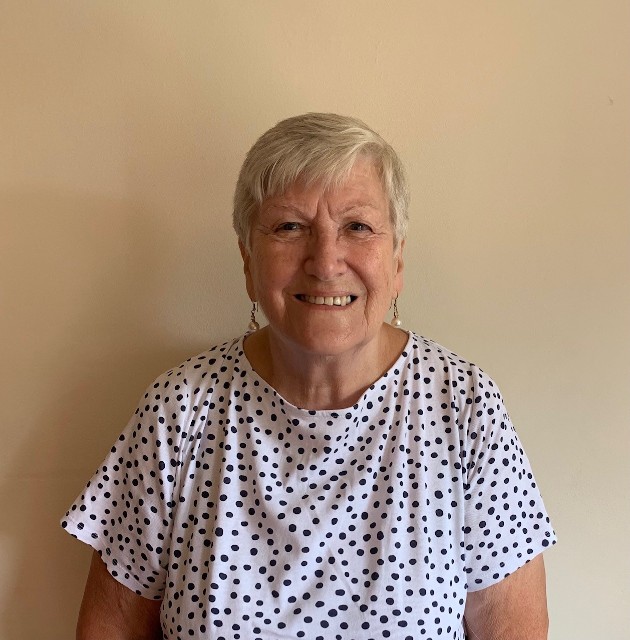 Above: Gwen Vardigans