News
RCN consultative ballot on NHS pay offer opens
The RCN is asking members in Scotland to accept or reject the Scottish government's offer of a single year pay deal 2021-22 for NHS Agenda for Change staff.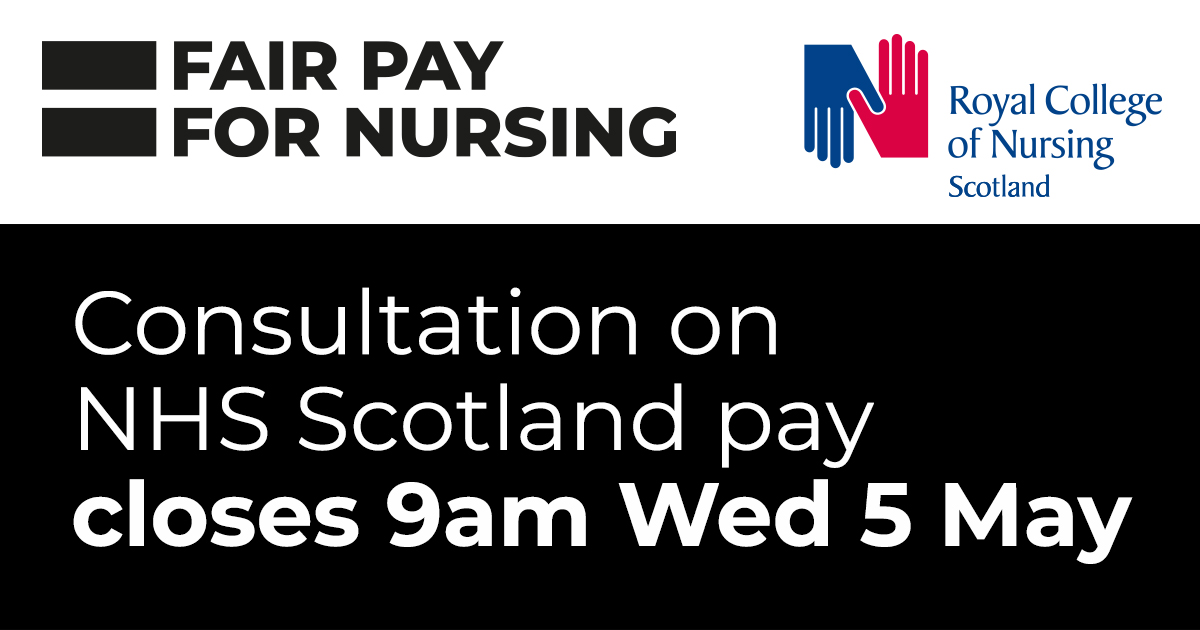 Connect with us:
The RCN in Scotland has opened its consultative ballot with members on Agenda for Change terms and conditions on the Scottish government's offer of a single year pay deal 2021-22.
Eligible members will receive an email providing information on the pay offer and the RCN's recommendation to reject. They will be asked to vote to accept or reject the pay offer.
Members who believe they are eligible to take part in the consultative ballot but do not receive an email should check our frequently asked questions for advice.
Members in Scotland who work in the NHS should check their membership details with the RCN are up to date – particularly employer and preferred contact email.
The consultation is open until 9am on Wednesday 5 May 2021.
Julie Lamberth, Chair, RCN Scotland said: "I cannot emphasise enough how important it is that all eligible members take this opportunity to tell us what they want.
"This has been a year like no other. Members have told us they're working harder than ever but feel less valued and problems that pre-existed the pandemic, like low staffing levels, continue to have a huge impact on patient safety, and staff morale and wellbeing.
"The RCN is campaigning for fair pay that recognises our contribution, supports retention and recruitment to ensure patient safety and compensates for the failure of salaries to keep up with the cost of living over the last 10 years. The Scottish government's pay offer does not go far enough and we are recommending our members vote to reject it in our current consultative ballot."
The RCN's Fair Pay for Nursing campaign has been calling for a 12.5% pay increase in recognition of:
the complexity of skill, responsibility and experience demonstrated every day by Scotland's registered nurses and health care support workers
the need to ensure safe staffing levels and fill vacant posts
the failure for nursing salaries to keep pace with increasing living costs over the past decade.