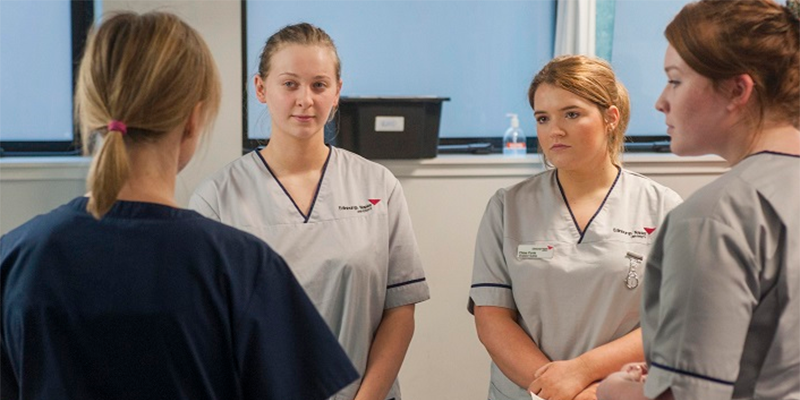 My name is Gemma Mowbray, and I was recently elected to one of the Scotland seats on the RCN UK Students Committee.
I am a mature adult nursing student studying at Edinburgh Napier University, currently in my second year.
I stood for election because I am passionate about advocating on behalf of students. I am already active in the RCN both in my role as a student ambassador and committee member of my local RCN branch. I also want to represent student nurses and advocate for change and improvements in education and the delivery of nursing programmes.
Before studying nursing, I worked in business. The covid 19 pandemic provided the catalyst for me to change direction and I joined the Napier nursing programme in September 2020. But in my previous roles, I developed skills in change management and project management. I also learned how to be a confident communicator – as a public speaker and presenter, as well as a manager developing policies and strategies. I believe I also developed a calm approach to dealing with issues in a fair, transparent and organised way while managing potentially conflicting priorities and agendas.
I am convinced that the role of the Scotland student representative on the RCN UK Students Committee is directly relevant to RCN student members in Scotland in their everyday lives. I can advocate for active and personal workplace support, on issues such as student health and wellbeing. I hope I can also help students to influence for themselves to improve their learning experience. I also want to use my skills as a communicator to help improve communications between student members and the RCN UK Students Committee.
Nursing is facing huge change in the wake of the pandemic. Students should have the opportunity to be aware of and influence the issues we face now in education and will face in the future as newly qualified nurses.
I look forward to representing RCN Student members in Scotland. I hope you will contact me to find out more about my role and the RCN UK Students Committee, so please do contact me with your point of view at Gemma.Mowbray@reps.rcn.org.uk
Finally, there are two Scotland seats on the committee, one of which is still vacant. I hope one nursing student in Scotland reading this would think about putting themselves forward – it would be fantastic to have full representation and support for our fellow RCN nursing student members.
Find out more about the election and submit you nomination here