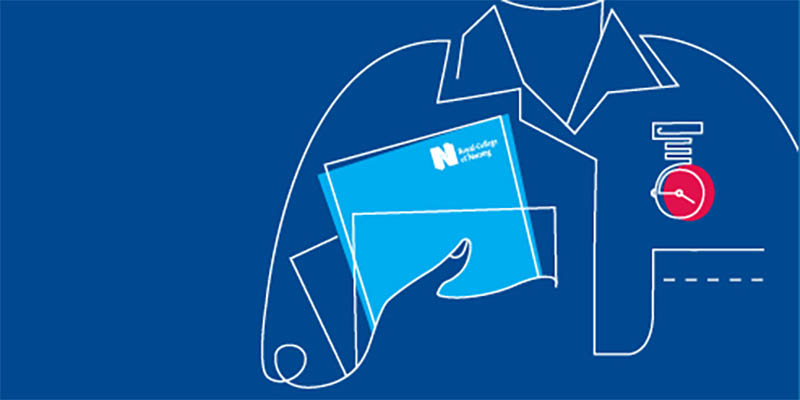 I'm looking forward to the Student Ambassador conference on 16 November when I'm going to be running a session around professionalism. If you'd like to be a student ambassador then look at the website and apply.

Since my last blog I've presented a webinar on taking the theory option through a pandemic (something I had to do myself as I was shielding) and last week I chaired a webinar supporting first-year students. It was informative and took participants through the various resources and RCN support on offer. I leant things too about how to better use the RCN library databases, so I would recommend everyone book an RCN library training session – it's amazing the things you don't know are possible that are with the RCN's help.

Students need an awful lot of resilience. You turn up as first years, with so much yet to learn; your confidence needs time to build, you're unsure of yourself, and then gradually you prove yourself.

In our case we were thrown into a pandemic, so you especially question your abilities, you look yourself in the mirror, and you wonder if you can do this.

If you look at yourself in the mirror on day one of year one you question yourself. By year three if you look yourself in the mirror again you see somebody who is confident, competent, has more skills and is more flexible than you would have ever believed you could be.

Everyone has resilience – it's about believing that you have that resilience and it's about how you develop it.
I think in many ways it just develops as a natural consequence of being a nurse – you don't realise you're developing it but you are.

Nursing courses can be hard so if you find yourself in a pressurised nightmare and really stressed out then my advice is stop. Take stock of what you have to do. If you need support then go and get it from your university lecturers and then of course there is the RCN too.

So for those of you out there who are feeling nervous, stressed or out of your depth please know that these feelings are totally normal and your mental state will change as you progress through your studies. If it doesn't then get support – find help. Don't try to go it alone. Your university student support services, lecturers, module leaders, and peers are your first port of call. It's amazing how much better they can make you feel and how they can help you explore what's causing the issue.

I'm a third year now and I do feel more confident than when I was a first year, even though I've missed a lot of practical experience because I chose the theory option – but there are lots of us in that position so you can't sweat too much about that – it'll all balance out in the end.

I'd like to end with this quote I came across which I think speaks volumes:

"The human capacity for burden is like bamboo - far more flexible than you'd ever believe at first glance." - Jodi Picoult.