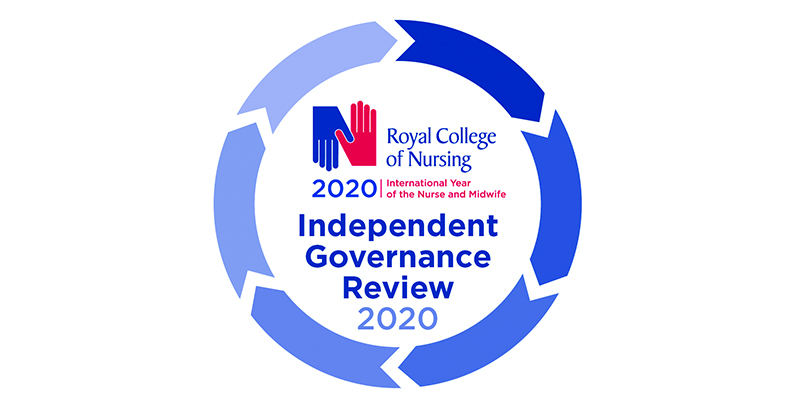 The Centre for Public Scutiny's Independent Governance Review report on the RCN has been published.
This report was voted for via an extraordinary general meeting at Congress last year and was due to be presented at Congress this year. We really need your feedback on it.
The RCN Executive Team and RCN Council have been working hard to hear the voice of members but we would love to hear more voices, new and different voices; we want to hear the voices of those of our members who have been unheard so far.

There are various platforms to communicate this feedback with us, including a dedicated email inbox. This is a big ask given all that you are juggling work and a challenging 'new normal' life, but if you possibly can, please can you spare some time to help us to help you?

Your individual feedback is vital for informing the next steps we take. Please tell us what you think. I believe that the solutions are within and between us all.

I would like to apologise for my radio silence up until now. I am conscious that my direct communications to you have been limited to an email at the beginning of the COVID-19 crisis and a short film on social media to mark Nurses' Day.
Northern Regional Director Glenn Turp, RCN Trade Union Committee representative Michael Appleby and Professional Nursing Committee representative Tim Grace and I all made a joint decision not to bombard you with extra communications during this time. This was informed by the fact that we knew there were regular communications and updates going out to all RCN members from both our Chief Executive and General Secretary Dame Donna Kinnair and RCN President Professor Anne Marie Rafferty, which I trust have been useful and informative.

I am aware that your experiences will have been so wide and varied during this period and may well have left a lasting impression on you. Many of you have left a lasting impression on my family and I. My father has been ill and as a result I have been on the receiving end of unrelenting kindness and incredible professionalism from both colleagues and RCN members at this intensely challenging time.

Thank you all sincerely.