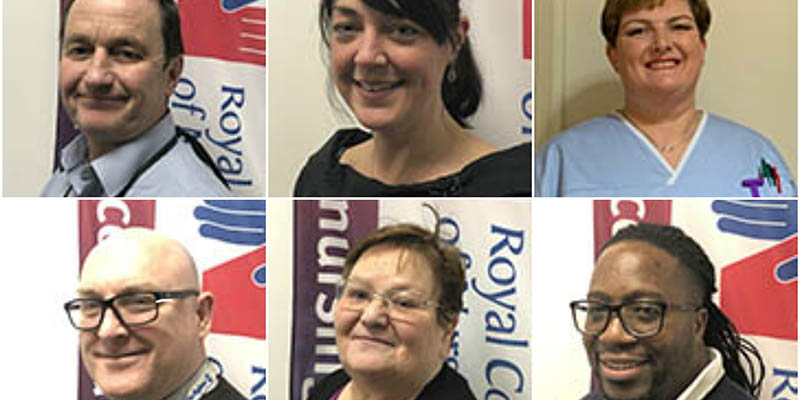 I started off as an unofficial link between a rep friend and my colleagues, putting posters up and passing on advice. After a while she invited me to a branch meeting, and after I'd been to a few she told me I was effectively doing the work of a rep, so why not give it an official go? So I did and I never looked back.

Being involved with the RCN has not only helped my members but it also helped me personally when I became a manager. My skills now include being very organised, investigation, negotiation, the ability to challenge things in the right way, presentation and communication skills. They're all things you can use in your day-to-day life.

I became the chair of my local branch at one point, and the treasurer, and then I went to RCN Congress. That really inspired me. All the other roles that exist in the RCN became clearer to me there.

Congress made me passionate about wanting to contribute more, so when a place on the board came up I thought it might be for me. If you have passion and drive the RCN allows you to develop that. I enjoy the networking, I like to be able to influence policy and RCN decisions and ensure my members' voices are heard and fed back via my board input, because we are a member-led organisation.
Small actions can join together as a collective force to become a big action. If we don't all work together we won't achieve as much.

That opportunity to meet people as an RCN board member has been wonderful. Sometimes you can get very insular and think something is only happening to you and your trust, but talking to other board members from varied backgrounds and trusts makes you realise you're not alone. You can learn how they got around problems and what the pitfalls were.

For example, nursing staff are notorious for not taking their breaks. We put ourselves last and unfortunately, trusts take advantage of that. Dehydration is a serious issue that affects concentration. So hearing what other workplaces have done to encourage and monitor breaks has been really useful providing me with evidence and examples to go back to my workplace with; providing drinks stations and rest rooms would present an ideal opportunity to be a model employer.

All members are part of a branch and attending branch meetings is easier now they are virtual. You get a lot of support from your branch if you ask for it. Branch reps are a brilliant resource.

If you're thinking of standing for the board, go for it. Even if you're not keyed into your branch yet you can still be a voice for nursing, representing your trust, or workforce , however, it is good to be connected to the branch because you need to represent their views and get local intelligence from them so you've got that overview. You need to access every resource you can to ensure members' voices are heard because every member counts.

If anyone wants to talk to me about being on the board I'd be happy to talk to them. Contact me via northern.region@rcn.org.uk and put 'FAO Janet Mortimer' in the subject heading.
To apply to become a Northern Region Board member, go the the RCN Country and Regional Board Elections webpage and nominate yourself by 4 September.

We are welcoming applications from all three member categories: nurses, nursing support workers and students.