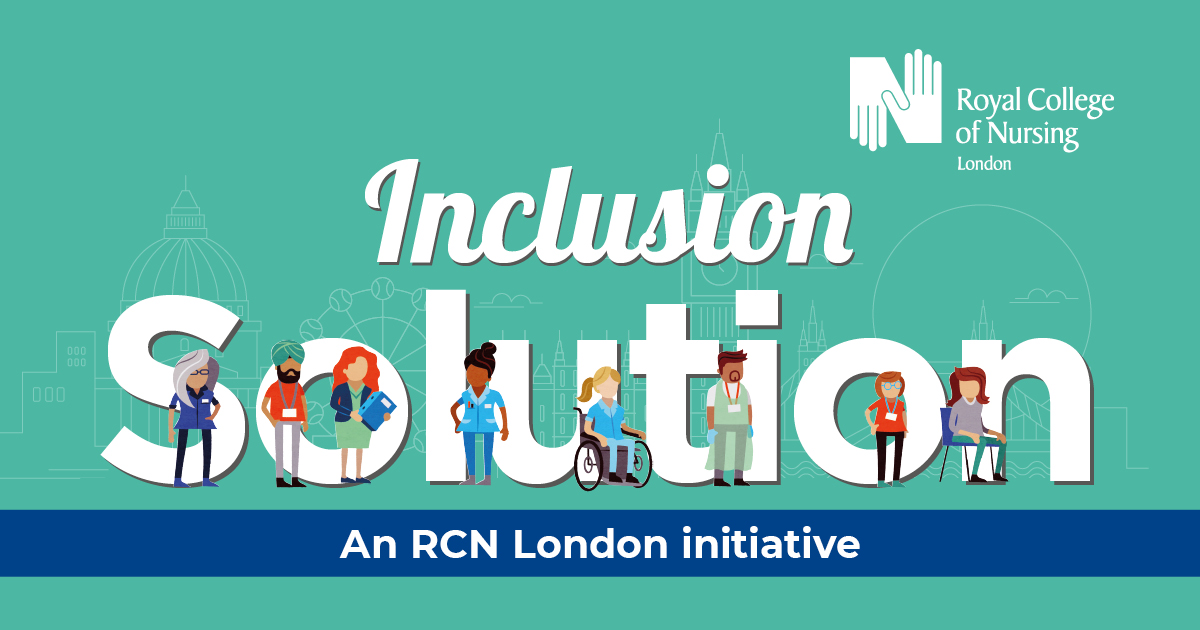 RCN London's Inclusion Solution programme has been running in the region for a number of years and aims to bring health workers, managers, activists, and a range of health stakeholders together to learn more about inclusion in the workplace. We've covered a range of topics including issues around race, and LGBTQ+ matters and we were delighted to be joined by over 120 members for our programme return this month after a brief hiatus due to COVID-19.
Our latest event covered the important topic of Nursing with Autism and kicked off with an excellent talk from RCN member, Lee Bateman who discussed his experience of being diagnosed with Autism, what it had been like disclosing this information with his employer, and some of the barriers he had encountered as a result. He also discussed how for him, although his Autism is an important part of his identity, it is not the entirety of who he is; he is also a nurse, father, husband etc. For Lee, the label describes some of the things he finds difficult, but also some of the strengths that he has too, such as a good head for digesting and remembering large amounts of information.
Our next speaker was Jo Sullivan from the University of Salford who shared her research around ableism in academia and discussed specifically some of the challenges which Autistic nursing students might face, particularly around securing their placements. She also explained that there is a tendency within nursing, for neuro-typical people (that is, people who do not have or exhibit behaviour associated with conditions such as Autism, ADHD or Dyspraxia) to interpret their Autistic colleagues as being 'unprofessional' at times, because they sometimes behave or present differently, so there is a need to broaden our understanding of what 'professionalism' looks like to be more inclusive.
After a short break, we moved on to a Q&A session with our panel of NHS professionals; Mohamed Jogi from NHS Employers, Habib Baluch from Access to Work and Dr Rachael Major from The Guernsey Institute.
This session gave members the opportunity to ask our panel of experts about how they could access support at work and what steps they could take to make their workplaces more inclusive and welcoming to Autistic people. We were lucky to have Chris Caldwell, Director of Nursing, Tavistock and Portman NHSFT and Chief Nurse, North London Partners ICS as our chair for the session.
It was wonderful to see our members so engaged in this session, they had lots of questions to ask, and it was clear from the online comments during the session that the information was well received, and the info shared really resonated with our participants. We were also delighted to hear that 5 members have joined the RCN Peer Support network following our event.
RCN London will be using the intelligence and feedback gained from the session in our work and engagement with employers, health bodies, universities and Chief Nurses across the capital.
You can view the live event recording of our session here.