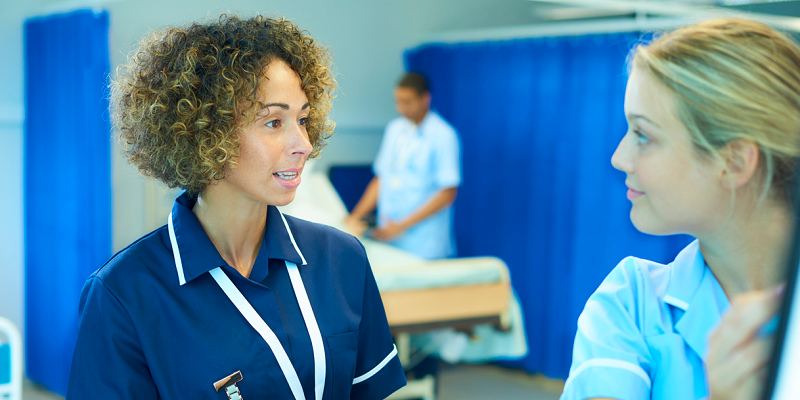 As your RCN Professional Nursing Committee member, I would like to highlight three recently established networks I hope will be helpful to you in providing the support you may need.
Newly Qualified Nurse Network
Starting in post as a newly qualified nurse in the midst of a global pandemic is a challenge wherever you work. This network, launched on 1 June, aims to provide you with information, support in your final six months of being a student, and on through preceptorship. Working closely with the RCN Students Committee, the network will be hosting online webinars and is a great place to ask questions, seek support, and meet up virtually with others.

Sign up here and follow the network on Twitter @RCNNQN.

And in case you had not heard, the Newly Qualified Nurses Handbook is now available online.
Return to Practice Network
This temporary network aims to support nurses working in health and social care who are returning to work during the COVID-19 pandemic. The network will run for as long as the temporary register is open. By joining the network, you'll be able to:
access support from professional nursing and leadership expertise
network with peers in a similar situation
share best practice updates across the UK
take part in hosted discussions on social media.
You don't need to be an RCN member to join, but if you are not a member the network will not provide representation or union support. Sign up here.
Care Home Network
We know that the RCN has not always provided great opportunities for networking and professional development for those nurses working in in care homes, and often in really challenging circumstances. The new Care Home Network provides RCN members with a supportive environment to share best practice, offer solutions and help improve care in nursing homes during the COVID-19 crisis and beyond. It's open to RCN members who provide nursing care in homes for the entire age range, across all clinical needs.
Benefits of joining include:
access to relevant RCN resources
communication with colleagues within your specialty
peer support
an opportunity to share good practice and improve nursing care
a platform to express views and shape the work of the RCN.
Sign up here.

If none of these networks sound quite right for you, remember that you can join any one of the RCN networks and forums which range across specialties, fields of practice and areas of expertise.
Find out more here.