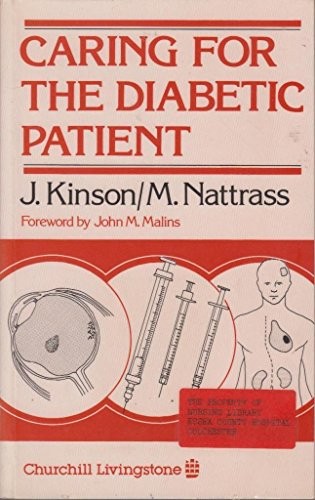 As we look back over the past year amidst the focus on the pandemic and the exceptional developments in medical science and virology, the equally exceptional and extraordinary developments of the past were, perhaps understandably, overlooked.
But 2021 marked a remarkable biomedical achievement, the centenary of the isolation of insulin. The Canadian surgeon Banting, his assistant Best, further aided by Collip and McLeod, developed a product, which formed the basis of a treatment. One hundred years ago this year, insulin was injected into a 14-year-old boy, Leonard Thompson, who was dying of type 1 diabetes. Within a day of treatment, his blood glucose had dropped to near normal levels.
The technologies of care are ever changing. From that early development we have seen injections become a mainstay of treatment, to the development of pumps, the prospects of islet cell transplantation, and monitoring blood glucose in real time via wearable devices. As important as the tools and machineries of modern healthcare is nursing and supportive care, which too is ever changing and of course, just as ground-breaking scientists and inventors of technology should be remembered, it is only right that we recall nurses who were equally trailblazing.
Janet Kinson (1934-2014) was a ward sister, specialising in the care of diabetes, at what was the General Hospital, Birmingham. As a passionate advocate of nurse education and patient care, she developed and devised a programme which became the ENB 928 Diabetes Course, the standard course for many years. She also co-authored a text in 1984, with Dr Malcolm Nattress, 'Caring for the diabetic patient', which became the definitive reference book. although the term 'patient would be seen as old fashioned today, it was invaluable to nurses then. Janet is rightly recollected each year in the eponymous lecture at the Diabetes UK Annual Conference and, even if many modern nurses may not 'know her' they can be sure that they are indebted, in part, to her innovative ideas and inspiration.
As a vital part of the interdisciplinary team for the care and management of diabetes and its complications and co-morbidities, nurses specialising in diabetes have seen their role develop within the field. Nurses are now fundamental to good diabetes person centred care.

The past few years have undoubtedly shown us that we should look back, reflect, and learn from our experiences, but also that time doesn't stand still. It is vital we keep abreast of developments, so that the care of people with diabetes is maintained and promoted within the profession.