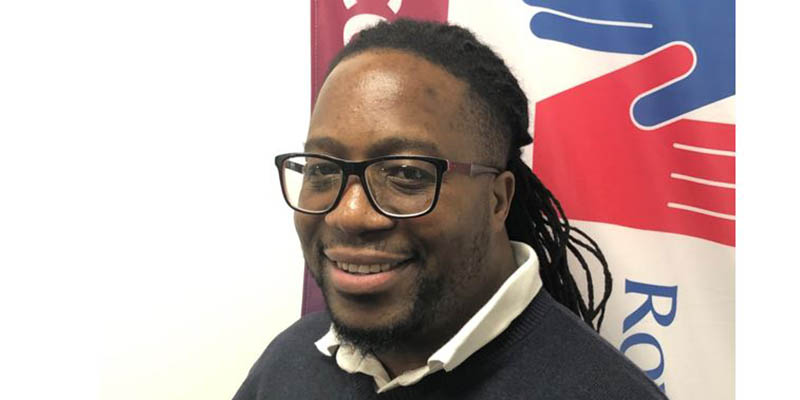 I came to the role through some experiences of my own: I had a tough time from a member of staff who I felt was bullying me. I didn't want to complain formally so I had a casual conversation with my manager, who took it further as they felt it was in fact a serious matter of bullying. That opened my eyes; from that moment on I was able to see what type of behaviour was in fact bullying. Some people's manner to others is just not right. I realised I had to speak up for myself and others. As a steward I have helped quite a few people who were really in a bad place and it's been really rewarding when they've thanked me for helping them.

Once active in the RCN you don't have to stick at just being a rep. I got active in my local branch by going to branch meetings, discussed ideas and shared thoughts with others. From discussing things with others you get ideas of how to handle certain situations, so it's a helpful resource. I attended a couple of meetings before joining the executive committee. I was elected onto the committee at my very first branch AGM.

Gordon Lees, the RCN's longest-serving rep, encouraged me to stand for the board. At first I just thought I couldn't do it and told him I didn't think it was for me, but when I next saw him he continued talking about it and everything he was saying sounded so interesting that I thought I might as well give it a go. So I went for it, thanks to Gordon's encouragement.

You do need the time to read the papers and attend three meetings a year. There is a lot to read before meetings but it's manageable. Hearing what branches are doing and discussing what's happening across the region is interesting. I enjoy getting that overview. And I love planning for Congress. The Board oversees applications for Congress funding from branches.

Board meetings have all been really interesting. I especially enjoyed one where we met in Cumbria. We had some observers from Cumbria who were pleased to have the opportunity to talk with activists and members about local issues. We like to have observers at our board meetings so they can see what we do. Our aim is to attract as many people as possible so that having seen what goes on at a meeting they might just want to be a part of it apply to join the board later on down the line.

It's great to be link between the branch and the board, and it's really good meeting people from other areas. Knowing what's going on everywhere can be very useful; you learn about issues you'd never have known about otherwise.

I'm coming to the end of my term and elections are coming up. So for anyone out there thinking about it, the advantages of joining the board are about learning what's going on at a higher level and networking, getting to know a lot of people, realising just how big the RCN is and hearing about the opportunities available. I have thoroughly enjoyed my time on the board and would recommend it to anyone.
To apply to become a Northern Region Board member, go the the RCN Country and Regional Board Elections webpage and nominate yourself by 4 September.

We are welcoming applications from all three member categories: nurses, nursing support workers and students.