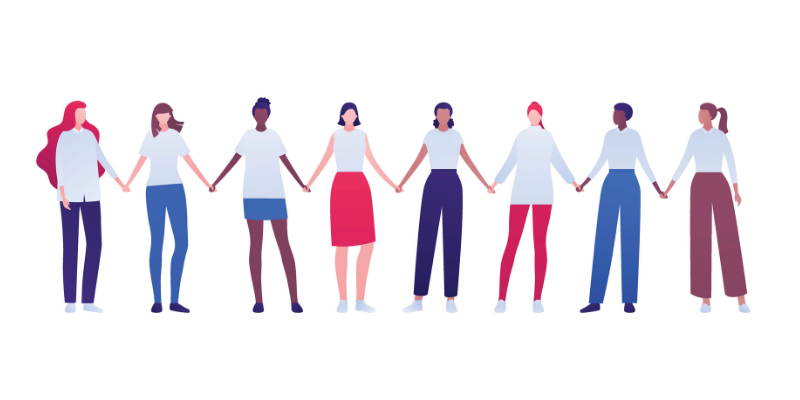 Since 1987, the annual International Day of Action for Women's Health has highlighted the continuing gender-based injustice faced by half the world's population.

This year the campaign is calling for an end to health inequalities experienced by women during the pandemic and wants to ensure that sexual and reproductive health and rights remain essential.

The COVID-19 pandemic has been challenging for everyone in different ways, but there is no doubt that it has exposed and exacerbated long-standing social, health and gender inequalities. These have manifested in many forms in our society.

Earlier this month we reflected on how the pandemic had adversely impacted those in LGBTQi communities and the impact on women has been no different.

It is well documented that many women suffer poorer health outcomes because of their status in society, injustices caused simply by virtue of their gender and the roles they assume in communities.

Making up 70 per cent of the global health workforce, women have led the response to the pandemic. Most of the patient care is delivered by nursing staff and in the UK nearly 90 per cent of them are women. Alongside this, women remain the main carers in families with responsibilities for both children and elderly parents.

Despite this, women are among the marginalised groups who have experienced a disproportionate impact on their physical and mental well-being.

Women's health care has been forced to take a back seat with them having limited access to contraception services, menopause care and life-saving cervical screening. Fertility services were closed for a period last year, having a devastating effect on some women and their partners.

But it's the secondary impacts of the pandemic that are also significantly impacting women's health. The worrying increase in gender-based violence, school closures and job losses have worsened existing gender inequalities.

Women's health is a cornerstone of the RCN's professional work. Our website provides a wealth of information on clinical areas within women's health and hosts a number of resources designed to support women who may be victims of modern slavery or domestic abuse, and safeguarding victims, whether they be women or men.

International Day of Action for Women's Health reminds us all that gender-based inequalities remain. It gives us the opportunity to reflect on how we can support best practice, encourage women to access the health care they need and deserve, demand change from those in power, and influence decisions that will have a global impact on women.