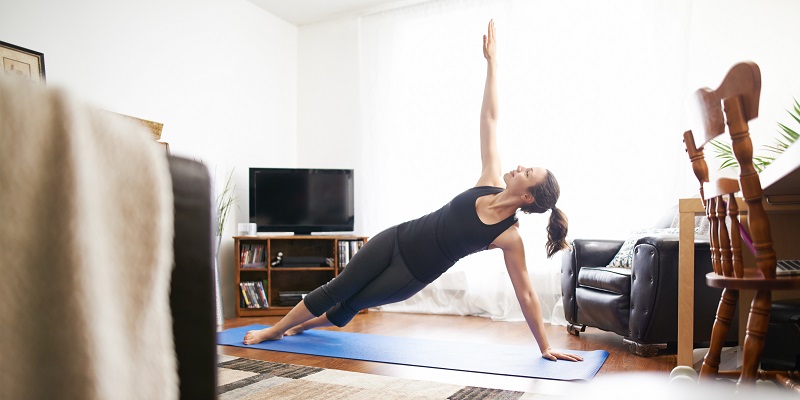 Tip 1: Resist and replace quick fix mood boosters
Do you have any habits that you turn to for an instant boost or escape? Consider how much you spent on these recently? Adding it up can be a reality check in itself.
Is there another priority which would give you a better feeling in the long run? Imagine how you would feel if you could put the money towards that priority. To stay motivated, remind yourself of your goal by choosing a picture to represent it and make it your screen saver, or put it somewhere you look regularly.
Also, look for ways you could swap your spending habits for cheaper joys. Libraries, a meal at home with friends, swapping clothes with friends and bargain hunting in charity shops are cheap ways to replace expensive habits.
Tip 2: Cook something tasty
Self-care is all about being kind to yourself, so if you're trying to get your food budget down, try to cut yourself some slack if your efforts don't go to plan, and feel proud when you make positive changes.
Money Aware's blog sums up some ways you can cut down on food shopping, like cooking from scratch.
If ill health or disability makes cooking from scratch difficult, or you're short on time and energy, experiment with pre-chopped vegetables and other ingredients which haven't been totally prepared but are cheap and easy to cook quickly.
Tip 3: Develop your boundaries
If you're a generous, giving person this is not a problem in itself, but it becomes a problem if your own needs are suffering because you're putting someone else's needs first.
If you've been supporting someone a lot, either financially, emotionally, or both, setting limits on the support you provide sets a good example of boundary setting to that person, and encourages them to develop new connections and support systems.
Developing your boundaries is not only a type of self-care that's completely free - it can help you to spend less money as you'll be more able to say 'no' to spending that you can't afford.
Tip 4: Experiment with different ways of keeping fit
Community fitness and yoga classes can be a cheap way of keeping healthy. Check online, or with local community centres, or speak to your GP or council to see if you're eligible for any discounts.
YouTube is another alternative which has work-out videos you can do in the comfort of your living room.
Walking or working out outside will give you a double dose of health and wellbeing, as you'll be benefiting from the mood-boosting effects of nature as well as exercising.
Tip 5: Take a few minutes to yourself
A free, simple thing you can do anywhere is to give yourself some time to check in with yourself.
Several people who are very busy have told me they stay sane by taking a few minutes out each day. One way to do this is to set a timer on your phone for a few minutes and spend that time doing something relaxing or just noticing your breath and your body.
If you want an extra nudge or guidance, there are useful apps like Headspace and Stop, Breathe & Think.