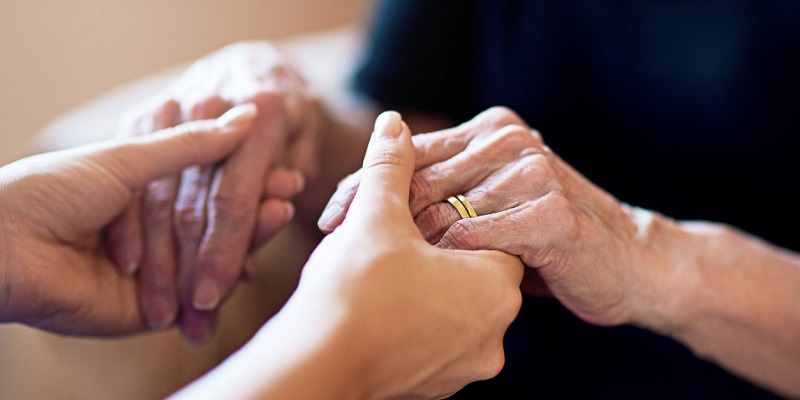 In the second year of my degree I was flattered to be approached to get involved in developing Northumbria University's fantastic care home internship project, which aims to improve care in nursing homes and raise the profile of care home nursing as an attractive option among students too.
Care home nursing has a stigma around it; it's viewed as a bit of a Cinderella service and a dead-end job. But nursing students shouldn't see it as a last resort – it offers huge potential for skills acquisition; you've got to be an end-of-life specialist, a complex co-morbidity specialist, you have to know your meds and your wound care … you come away with so much in your toolbox and you learn how to get creative with making resources go further.
The university had completed a pilot with three students and wanted to grow the project, so I spent my third year management placement expanding it into Durham and a new care home provider.
I had a great mentor who I really clicked with; we both have a straightforward approach to things and we managed to get loads achieved. I didn't realise I'd done anything out of the ordinary but apparently I have! The project has only been going two years and it's been so successful that I've been shortlisted for the 2019 RCNi Nurse Awards Andrew Parker Student Award. All the university's first years now do a two-week placement in a care home, we've seen care improve hugely across the region and it's really raising the profile of care home and older people's nursing.
The gentleman whose story the nomination was based around was a very complex case. He had a complicated background with lots of mental and physical health issues so he was in the care home with 24-hour extra supervision, experiencing all the issues around becoming institutionalised that we try to avoid, but he wanted to live independently. My mentor let me lead on his case and as a result he's where he wants to be. He's been living independently in his own home with support for around a year now and apparently he's gone from strength to strength.
Getting him there was a long process. What he wanted to happen and what was achievable were different, so we had to have an open and honest discussion about our concerns, his family's concerns, and then write up a business case with three options: best case, worst case and a middle ground that we'd probably end up with.
The local authority has to justify its expenditure. Applying for funding is like getting blood out of a stone as there's just so little money. For example, sometimes people who are at severe risk of falls would benefit from one-to-one care but you can't get the funding until they seriously hurt themselves.
Everyone's budget is tight so when you write a business case with costings you underpin your argument with evidence as to why you want what you do because cost is where we struggle – there's never enough funding. You have to fight to get your patient the best care package you can in a big multidisciplinary meeting. Due to their budgets being cut, local authorities often can't get what you want or need for someone - even when they want to give it to you.
A good nurse in a care home makes a vast amount of difference, so we desperately need them. They can make the money go 20 times further, make sure the care is there, enable people not just to live longer, but live safely and with good quality of life.
We can forget as a society and as a profession that older people are still people with hopes and dreams and fears. Care homes are places for you to be safe, cared for and live well with people to support you. Care homes shouldn't be islands in the community, they should be a part of the community.
I've been all over the place trying to get older people's nursing more centrally on the curriculum and seen as a priority in health and social care. Older people's nursing is so rewarding, it's a fantastic area - a very challenging and dynamic role. Yes it's tough, but it's absolutely worth it. I love it!
Older people's nursing is a huge part of nursing's present and future, and care homes are at the heart of that.