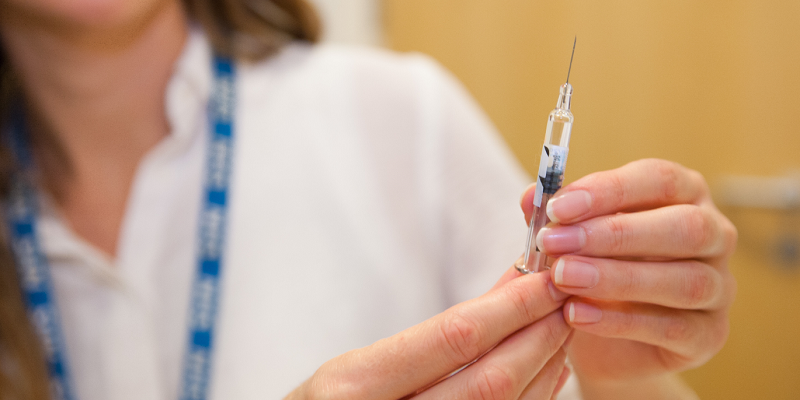 Every year
Whittington Health
runs an internal campaign to encourage staff to have the annual flu vaccine. The campaign is driven by staff safety and importantly, patient safety.
Last winter we had an 80% staff uptake of the flu vaccine and we're keen to build on that success this year. To date, for this season, we have achieved nearly 78% uptake, a small but significant increase from the same time last year, so we are hopeful we can exceed last year's level.
The campaign is a collaborative effort with the occupational health team, human resources team and nursing teams working together to promote the vaccine to staff.
This year they've been particularly innovative in their approach.
We're offering a £1 donation to provide meals for homeless people in Haringey and Islington for every staff vaccine we give.
A key part to the success of our campaign is our flu champions. They walk the wards and community health centres, often with occupational health nurses, offering the vaccine to staff. We do this during the day, at night and over the weekend, too.
This approach is very successful and popular with staff.
Last winter, the Trust made the decision to investigate the care of any patients who died of influenza whilst an inpatient in the hospital.
This led to a small number of serious incidents investigations which were reported on the Strategic Executive Information System (StEIS).
Lessons learned from the investigations include the importance of patient vaccine, staff vaccine and promoting good hand hygiene for all family and friends visiting patients.
Our communications department is a key partner in our campaign and have been very effective in getting the message out – helping to myth bust too. They've developed a league table for divisions to see how well they are doing in promoting the vaccine for staff. This helps us to target our communications and maintain focus.