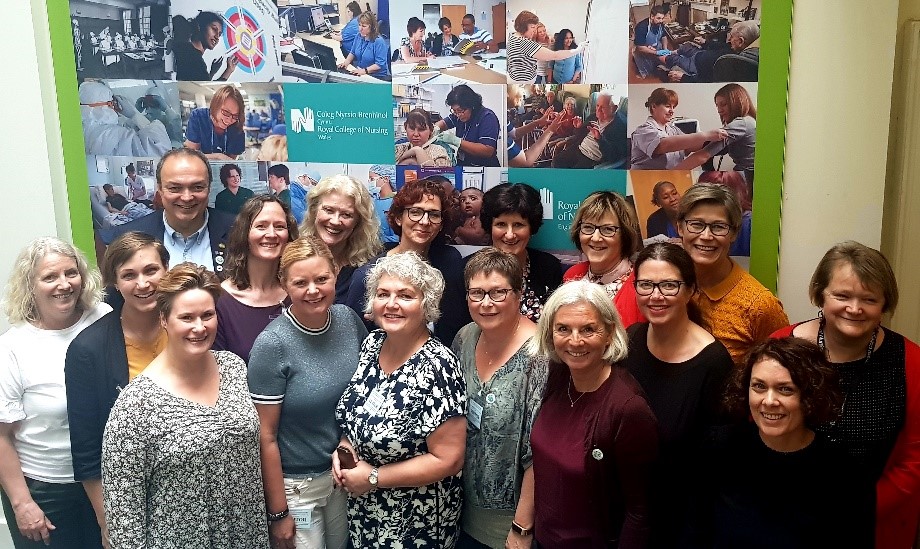 Norwegian colleagues were passing through as part of a series of engagement that we have had with NSF, including contribution to our London Regional Team Meeting last October from an NSF representative and columnist in the Norwegian newspaper "Klassekampen" (which translates to 'Nursing'). This series of engagement is so that we can learn from each other's experiences of common challenges and share potential solutions to them.
This was one of around 25 international exchanges that the RCN hosts each year. These visits are fantastic opportunities to showcase our member's work and to influence nursing globally. These visits are an important opportunity to learn from one others' experience, to explore possible collaborations and to generate ideas to improve conditions for nursing staff in each others' countries, and internationally.
At this visit, we focussed on staffing for safe and effective care, and pay and working conditions for nursing staff. These area were identified as where our two organisations had specific mutual interest.
We gave our Norwegian colleagues a presentation on our campaign for Staffing for Safe and Effective Care. Safe staffing means having enough nursing staff with the right skills and knowledge, in the right place, at the right time. Without safe staffing levels in place, nursing staff are struggling to provide patients with the safe and effective care they would like to, and which patients deserve. We're calling for safe and effective care to be enshrined in law in each UK country.
We exchanged information about the context of nursing shortages in all parts of the UK and the impact this is having on patient safety, outcomes and experience, including the direct experiences of RCN members. Norwegian colleagues described their experiences of their growing shortages of nursing staff, in the context of this being a global issue, with an estimated 9 million shortfall.
In Norway, there are around 5,000 nursing posts left vacant each year. They are running campaigns targeted at improving nursing shortages, such as this powerful ad. This ad reports their predicted shortfall of nurses will increase to 30,000 in the next 20 years.
We also shared information on pay and some of our recent influencing work to improve employment conditions of nurses, such as the legislative reform to increase sentences for ABH and GBH against healthcare staff. Norway also has similar criminal laws which increase the severity of criminal sanction for assaults on public sector staff in uniforms, including nurses.
Our visitors enjoyed a tour of the RCN's Grade II buildings in London, and spent quite some time in the award-winning library, with a guide covering RCN's history (they enjoyed hearing our ghost story of Lady Grey!)
If you are a member and would like to sign up to potentially get involved in future international engagement please don't hesitate to get in touch, by emailing our new International Policy Manager, Charlotte Rogers at charlotte.rogers@rcn.org.uk.