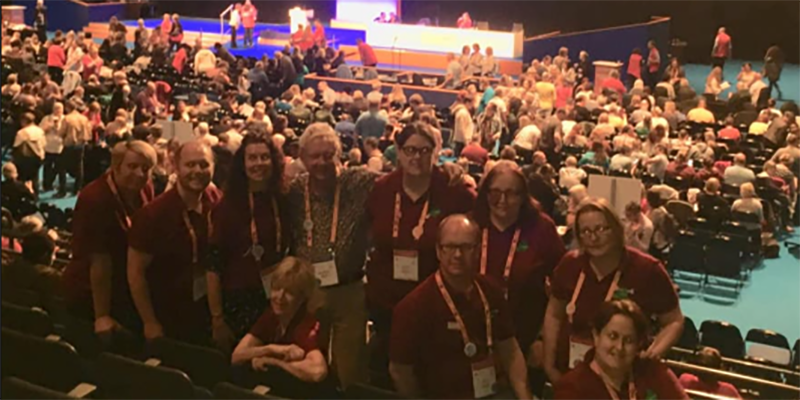 There followed a great discussion on ethical employment. Do we know who supplies us? What are their working conditions? We need to know and care and this came across in a great debate.

We then moved to a hard hitting debate on sexual harassment. Powerful speakers! We have to have zero tolerance for harassment and the media must stop sexualising heath care workers.

Further debates on learning disability and personal care this afternoon and we race towards the end of what has been a truly magnificent Congress.

This has been my first Congress as Council member for the region and it has been a fantastic whirlwind of activity. I have been so proud of delegates from the region who have brought their experience and passion to the floor as they have spoken out for our profession, their services and our patients.

This week I have been told by nursing colleagues that they are coming away from RCN Congress reinvigorated and energised by the Congress experience, despite the exhausting pace of the conference. I go home tired but totally exhilarated by the energy of our members.
Thank you all.