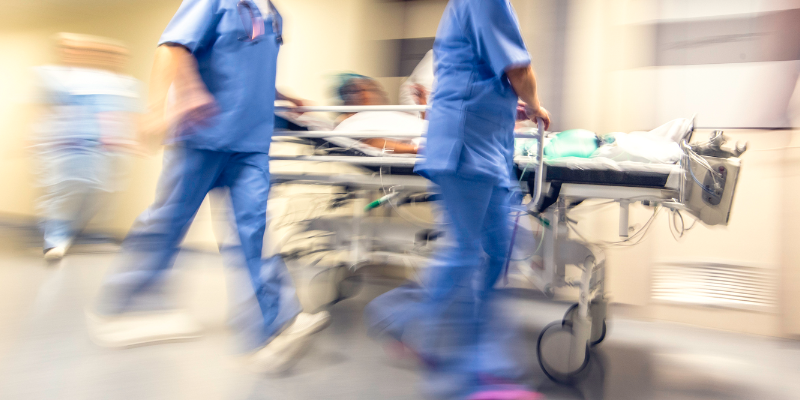 When you hear from RCN members who've been reduced to tears at the end of their shift because they haven't been able to give patients the high quality care they've been trained to give, you know things aren't right.

Nurses are used to taking things in their stride. But hearing from so many of you about the impossible pressures in health and social care underlines just how intense the pressures have become.

You are working at breaking point to keep services running 24/7. I know you're working long past the end of your shifts – not able to take a break or have time to go to the toilet.

The most frustrating thing about this crisis is that it was entirely predictable.

For years, too few nurses have been trained, and vacancy levels have been getting higher and higher. There are now 40,000 nurse vacancies in England alone. For years, there has been underinvestment in health and social care. And that failure of planning lies behind this winter's crisis.

While nursing staff around the country battle on to deliver the best care they can to their patients, negotiators from the RCN and other health service trade unions are getting back around the table with the Government and NHS employer representatives to resume discussions on NHS pay, terms and conditions.

At first glance, this year's crisis and nursing pay may not appear connected, but there's a direct line linking the two.

The ongoing squeeze of your wage packets leaves you feeling demoralised and undervalued. And for many of you, it's the final straw that pushes you to take early retirement or quit the profession for an easier job. When nurses quit, beds have to be closed if there's no one else to staff them.

We will be pushing the Government and NHS employer representatives to recognise that you deserve an above inflation pay award if they want you to stay in your job.

We must also make sure nurse staffing is recognised as everyone's priority. That's why we'll be campaigning this year to put safe and effective staffing into law across the UK.

Winter pressures are already beginning to be felt 365 days a year, and until the Government recognises that poor pay is causing a recruitment and retention crisis, we're likely to have many more difficult winters ahead.


Find out more