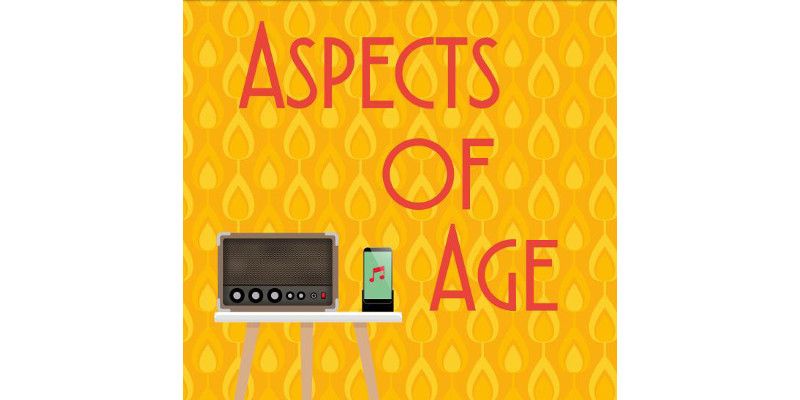 These are all questions raised in our new exhibition Aspects of Age, which launched this month at the RCN Library and Heritage Centre. Historian Pat Thane, Professional Lead Dawne Garrett and Nola Ishmael OBE were our speakers for the evening, each exploring the care of older people from a different perspective.
Pat Thane
took us through a century of care provisions for the elderly, from the Poor Law system of the 1800s, to more recent history held in the memories of older people today. Dawne Garrett had our audience questioning what they think being old actually means, and what care of older people looks like now. And finally Nola Ishmael reflected on her nursing career here in the UK ("The day I came to the UK was the day Ronnie Biggs and his friends robbed a train") and what growing older means for her.
We were also joined by colleagues from the RCN's Ophthalmic Nursing Forum, Royal College of Pathologists and Bowel Cancer UK, who ran activities at the launch. They had attendees doing eye tests, playing Operation with sight-impairment-goggles, AND finding out how pathologists look for early signs of disease by testing our poo (fake poo mind, for the purposes of the activity).
The exhibition is open to the public in London until 30 September.
It was coordinated by the RCN Older People's Forum and the RCN History of Nursing Society, with expert advice from Dawne Garrett and Jane Brooks. We've tried to showcase a real variety of items to reflect the diversity of older people's experience throughout history. From the RCN Archive, we have a Certificate of Character following a nurses' resignation from Edmonton workhouse in 1912, pamphlets from the mid-twentieth century and guidance to help older people enjoy their food.
As usual, we have some objects kindly loaned by our colleagues at other museums and collections. On loan from the Royal Pharmaceutical Society are some surprising 'cures' for the effects of ageing, including a jar of eighteenth century sea skink which reportedly 'restored warmth in old age [and] decays of nature' and increased 'the Semen Virile'; an early aphrodisiac. Jumping forward a few centuries, we have a box of Viagra from around the time when it was first approved for use in the UK, in 1998.
Some of my favourite items on display are from the British Red Cross Museum and Archive; an enamel bed pan from the First World War, a plastic slipper bed pan from the 1960s and a 1914 feeding cup. Styles of these receptacles vary hugely throughout the centuries, widely used to aid older people with toileting and eating. Whilst this support is necessary for many people with complex needs, it is also tied up with ideas of 'best rest' and being 'bed bound.' In the nineteenth century, there was next to no focus on supporting older people to be independent. Similarly, in the 1960s best rest was still considered an important part of recovery, instead of encouraging movement and supporting the use of standard toilets. In contrast to these items, we've put a shewee on display. Interestingly today, to own a female urinal for easy peeing has no shame! Young women are purchasing them for quick and clean relief at busy festival portaloos. Lesser known, is that shewees are also recommended for older women who find it difficult to squat over a public toilet or bend to sit on their toilet at home. Similarly, feeding cups and beakers are not always necessary despite being widely used. Nurses who support 'Ban the Beaker' argue that beakers can cause a risk of aspiration, are unfamiliar and even undignified. If an older person can be supported to drink from a standard cup, this should be encouraged.
It is objects like these that we hope will prompt people to think about how society has responded to the needs of older people. No doubt, some of our visitors will have had their own difficult experiences in looking after or making decisions on behalf of their older relatives or friends. The history of caring for our older generations is not always an easy one. It is a story shaped by how we view older people in society, and how we value the role of those that care for them. Aspects of Age is a space to reflect and think about how we ensure that society can look forward to the rewards of ageing.
Aspects of Age is on display at the RCN Library and Heritage Centre until 30 September 2019. It will then travel to RCN Scotland, Edinburgh on display for a further 6 months.
We have an
online exhibition page
for those that are not able to visit the space, and an associated
series of UK wide events
.