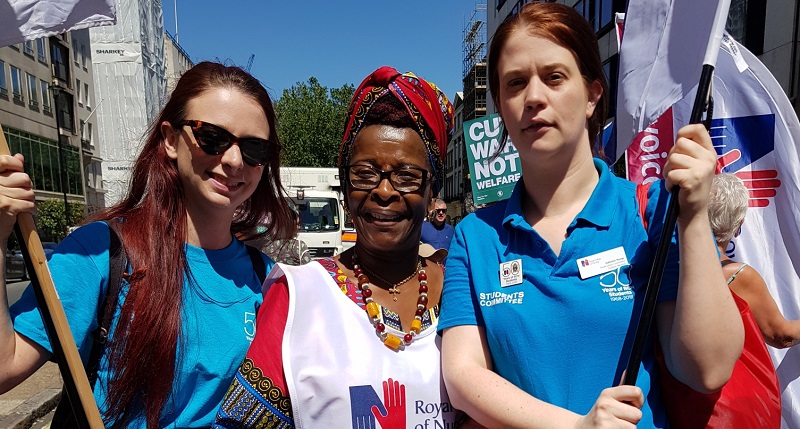 Working in the NHS means being part of a service that delivers amazing, patient-centred care to millions of people – no matter what their history, their role in society, or their ability to pay.
Thanks to the advances in the care that we receive, we can all expect to live longer, presenting a significant challenge for the NHS to deliver the same level of care that our patients expect and deserve.
I'm confident that RCN members – including nurses, midwives and support workers – will rise to the challenge. I hope that governments and policy makers across the UK will do the same.
If we are to continue to enjoy a world class health service, we must do all we can to value the people at the heart of the NHS – that's our staff – all 202 nationalities.
However, all this would mean nothing without the staff on hand to support patients every step of the way.
Let's not lose these talented people. Let's value their contribution and do all we can to keep them in the NHS, while continuing to promote nursing as the rewarding and life-enriching profession that it truly is.