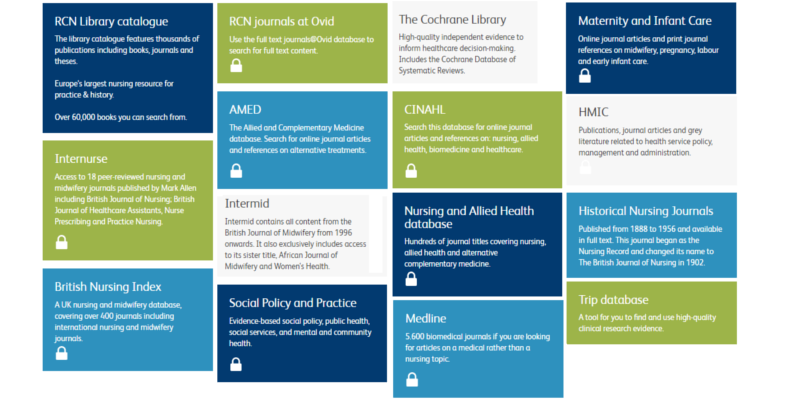 The 'I'm looking for' box on our library pages is a perfect way to carry out a quick search on a topic, but for a more thorough search you might need to use one of our databases.
It's likely that you've previously used CINAHL, British Nursing Index or MEDLINE to find journal references. While these databases are fine for clinical material, it's worth exploring some of the other databases on offer if your search is on a non-clinical topic or if you're interested in health care professions other than nursing.
On the
Search Books and Journals page
, you can find a number of additional databases to help you including Maternity and Infant Care which covers midwifery, pregnancy and infant care and AMED which covers allied health professions such as physiotherapy, occupational therapy, palliative care and complementary medicine. HMIC includes topics such as leadership, health service management, and cost-effectiveness of services and Social Policy and Practice covers health and social care literature relating to children's health, older people, community health and social work.

We offer
regular training sessions
on how to search the various databases, and we also have a range of
Youtube video tutorials
to help you.


Don't worry if you're not sure which is the best database for your topic as we are happy to advise.
Contact us
here
.