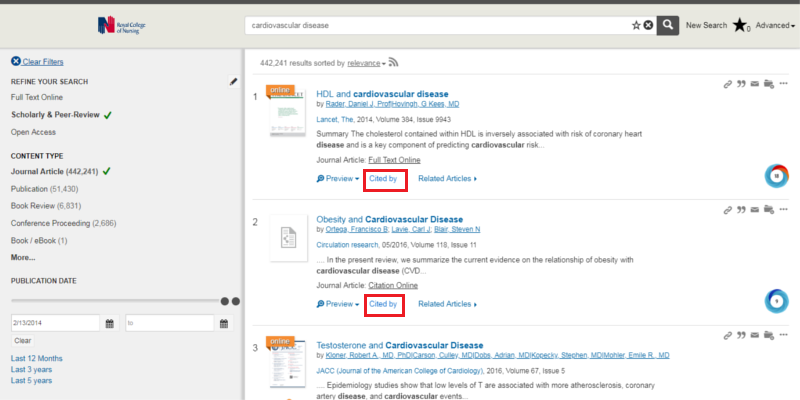 Recently we added a new feature to the RCN Library search pages that will make it easier to find articles that relate to each other. By clicking on the "cited by" button underneath a record, you'll be able to follow a chain of articles that cite each other.
We're excited about the launch of this tool as it enhances discovery and allows you to see the academic context of your sources. This gives you easy access to articles that may expand and enrich your own work.
Citation trails work in two directions: 'Cites' – Articles that this article cites, or 'Cited by' – Articles that cite this article.
You can try out a citation trail by clicking on
this link
.
Please note that in order to provide a comprehensive list of citations, some of these references are likely to be outside the RCN library's collection. You can request any articles we don't have in our own collection by following the link on
this page
.