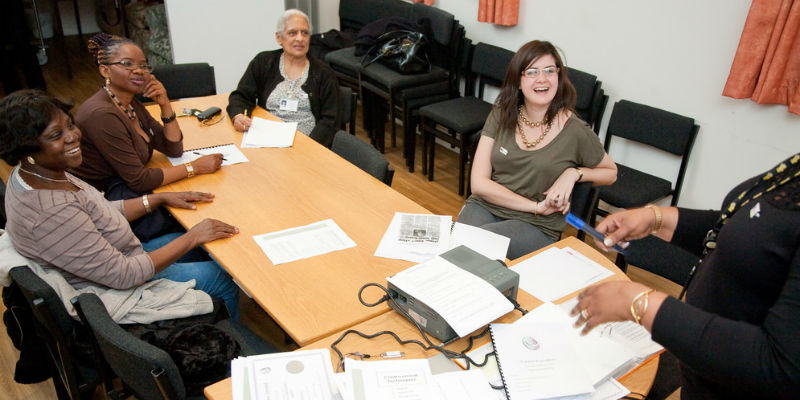 The CSAA is a collaboration of organisations who came together to set out and develop a strategy and framework for clinical services accreditation schemes, which were growing in number, but developing in an ad-hoc way.
I've represented the RCN on the CSAA Project Board since December 2015 and Janet Davies has been the RCN's strategic lead in the Sponsoring Group.
When I first got involved, I was a bit sceptical. I questioned how clinical service accreditation could add to existing assurance and reporting mechanisms, which in my view, already felt burdensome.
I wanted to understand what schemes could offer, so I attended a couple of accreditation visits as an observer. What I observed at one scheme in particular, felt truly collaborative and focussed on improving quality.
The visiting team asked challenging and probing questions, but balanced this with support, suggestions and reflections. There was a tremendous amount of two-way information exchange between peer assessors and the service. There was learning on both sides. One of the strengths of this approach is that it is professionally led, both with standard setting and peer review. For me, this is what differentiates it from other assurance schemes which may be more 'top-down' in their approach.
Increasingly I realised that the improvement process is the valuable part of clinical service accreditation. Participating in a scheme provides access to a set of standards meaningful to your area of practice and provides a community with whom to benchmark, share innovation and be supported to improve your service. It is the journey that's important.Teams self-assess against the standards and manage their own progress. Once teams are confident they can meet the standards, then accreditation can be undertaken.
The CSAA work has been developed in line with UK national accreditation processes and as such, it involved working with new organisations and for me, introduced a new world of technical language. The Project Board and partner organisations worked together to produce meaningful work that I believe will be valuable to clinical teams, managers and service users.
CSAA has had very strong patient and public representation from the outset. The work truly feels multi-professional and representative with all professions and stakeholders recognised and valued and I am pleased nursing will continue to have a strong voice in this work going forward, led by the Healthcare Quality Improvement Partnership (HQIP).
To find out more visit the CSAA website.