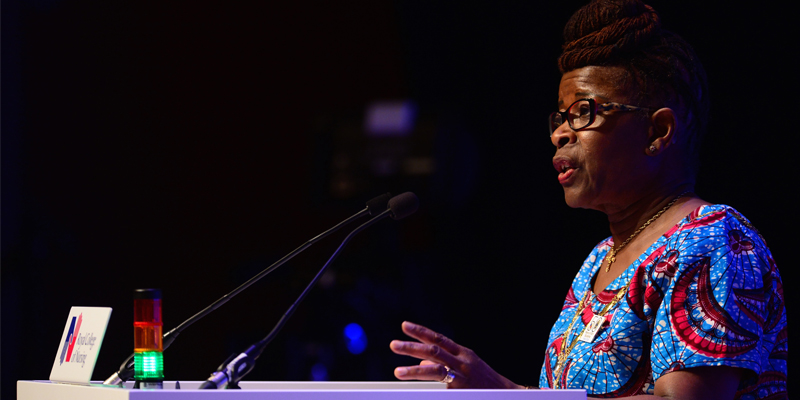 It's always fascinating to see which conversations live on after Congress – the subjects that have sparked people's imagination and challenged them to do things differently.
Since returning from Belfast, there has been a particular conversation that has continued for me. It was sparked by an emergency resolution asking Council to call for urgent action to be taken to preserve the field of learning disability nursing. You can watch that debate here.
I spoke as part of the debate about how learning disability nurses have really made a difference to the life of my family.
As you may know, my daughter is a young woman with a learning disability, and I've seen the vast difference in care between those nurses with and those without experience of working with those with complex needs.
As I said at Congress, we've had report after report about the importance of learning disability nurses, and how we need to train and recruit more. I also spoke about the need for all nursing staff to be disability aware to ensure we are giving the best possible to care to patients with a learning disability.
It's time for action.
I spoke last month at the start of Care Talk's Changing Care, Healthier Futures campaign, which is based on giving nurses simple steps to take to assess health problems that might be ignored because of an existing learning disability.
And I know that the RCN's Learning Disability Nursing Forum are taking on an ambitious agenda for the year ahead. You can find out more about their work here.
It's great that Congress gives us time to reflect on vital issues that can get lost in the activity of our day-to-day lives.
Now let's take that energy back into our workplaces; let's lobby to protect this vital branch of nursing; and let's work together to transform care for some of our most vulnerable patients.