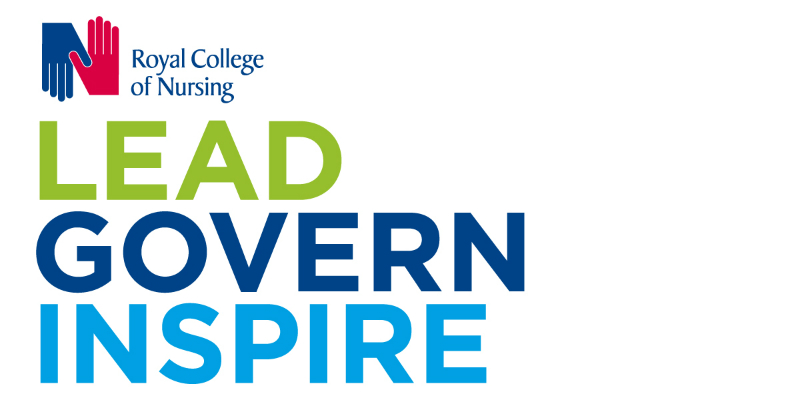 With nominations for RCN Council closing in three weeks' time we wanted to shine a light on the process of getting elected and becoming a Council member. In the first of a series of blog posts we're answering your questions. Before standing for election you might find it helpful to watch a stream of a past meeting.
Q: Where does Council sit in the organisation?
A: There is no doubt that being a Council Member is one of the most powerful ways in which you can contribute to the work of the RCN. Council is our key decision-making body. It sets the strategy and agrees the priorities for the organisation. You will play an integral part in the good governance of the organisation. Council Members are elected by the membership and this ensures the RCN is truly member-led.
Q: What skills do I need to stand for Council?
A: You don't necessarily need to have previous board experience to be an effective Council member but you'll need to demonstrate that you can act with objectivity, integrity, and discretion and use good judgement. You'll need to add value to decision making by giving honest opinions and offering a different perspective. And you'll need to be willing to be held accountable for the decisions that Council makes. We ask all candidates to declare that they will abide by the Nolan Principles of Public Life.
Q: How will being a Council Member benefit my career?
A: Strategic experience can be hard to come by in the work place. Being a member of RCN Council is a fantastic way of getting a head start on this, giving you the opportunity to develop your critical thinking, problem solving and analytical skills as well as developing your team working skills. The strategic experience gained from being a Council Member can have an immediate and powerful impact on your career, opening doors to new responsibilities and more senior job prospects. You will open up your professional network in all kinds of advantageous ways.

Being a Council Member also allows you to adapt and apply everything you have learned in your day job to a new context as well as learn new skills. Understanding how to adapt your professional knowledge is a good reminder of your own versatility, giving you confidence in your existing abilities and at the same time challenging you to push the boundaries of your expertise. It is also a fantastic opportunity to develop sound judgement and interpersonal skills including negotiating skills, constructive challenge, empathy, listening and clearly communicating ideas and concerns that will improve your prospects whatever career path you follow.
Q: Is being a Council member a paid role?
A: Our dedicated Council members give their time voluntarily. However the RCN book and meet the cost of your travel, accommodation and subsistence in line with our expenses policy.
Q: What is the time commitment?
A: There are up to six face-to-face Council meetings a year. These are a mix of one and two day meetings. You will also be a member of a governance committee (Audit, Finance & Investment, Governance and Remuneration Committees) and an ex-officio member of your country/regional board which involves another seven days.

You'll also be expected to attend Congress for five days and will need to allow up to five days for representing the RCN at other events and taking part in task and finish groups. As well as attending these meetings and events you need to make sure you've got time to read papers and other materials to make sure you are fully prepared. It's a big commitment, so you'll need to have the support of your employer to carry out the role.
Q: How long would I be a Council member?
A: The terms of office are for four years (2020-2023).
Q: Is there a role descriptor?
A: Yes! You can find it here.
Q: How do I get nominated?
A: You fill in the nomination form yourself, but you need to get two other RCN members to say they'll support your nomination. Your nominators should be two other nurses in your country/region if you're a nurse member standing for a country/regional seat, or two nursing support workers from anywhere in the UK if you're standing for the nursing support worker seat. You'll need to find out their contact details and RCN membership numbers to put on the form; we'll contact them to confirm they are willing to be your nominators.
If you'd like to become a member of RCN Council, make sure you submit your nomination by 4.30pm on Friday 19 July. Find out more here.