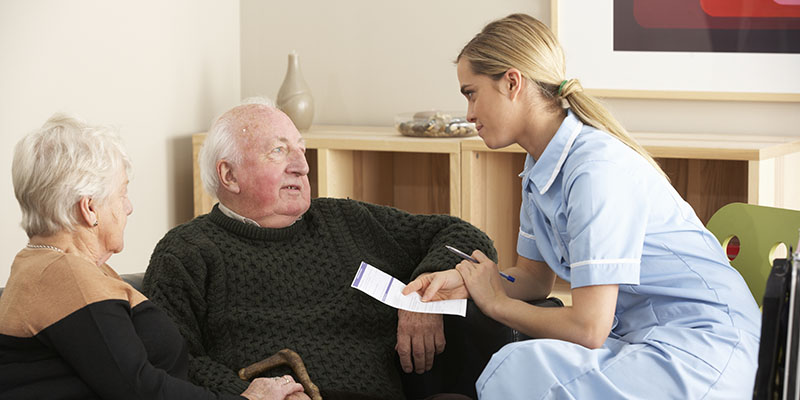 Although the government has reported staffing increases, these are mainly within hospitals. The challenge this continued hospital focus poses is the commensurate lack of support for health and social care policies. These aim to provide care closer to home and often involve district nurses managing patients with complex needs, such as long-term conditions or end of life care. Their work, underpinned by anticipatory and health promoting approaches, is crucial in avoiding unnecessary hospital admissions.
The level of expertise required to undertake complex care in the home is high. This is partly because it includes aspects often unseen by the patient and their families. For example, managing the caseload, ensuring safe staffing and developing the district nursing workforce are key in providing care closer to home.
Despite recent national policy identifying the need for district nurse caseload holders to have a professional as well as academic qualification, there has been a continued reduction of district nurses holding a Specialist Practitioner Qualification (SPQ). This professional qualification develops clinical expertise, as well as leadership and management skills, with an emphasis on caseload management and practice development.
The 2015 District Nursing and General Practice Nursing Service Education and Career Framework identifies the need for caseload holders to have an SPQ. However, changes in funding from Health Education England for the post-registration workforce may paradoxically continue this trend. The implications observed in practice are a lack of leadership and effective caseload, impacting upon the care of people with complex needs outside the hospital.
Investment in district nursing services is essential to sustain and develop the district nursing workforce and further develop mechanisms to monitor the use of resources, activity and workforce.