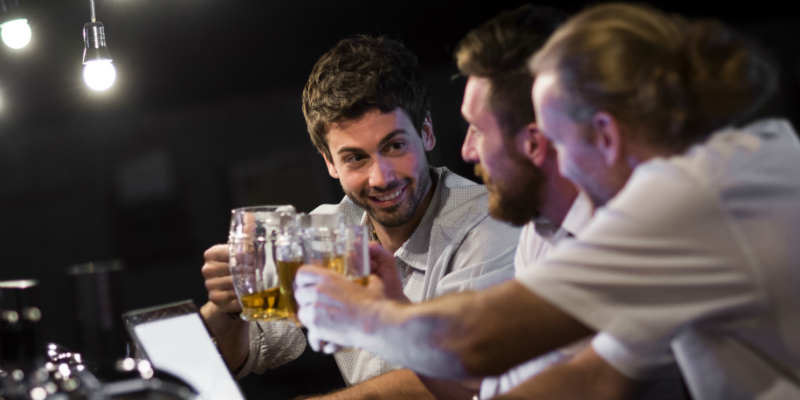 In the world of public health nursing there are always challenges when new guidelines on diet, alcohol and exercise are published. Specifically, translating any guidelines into reality and considering their impact on peoples' lives requires a professional and considered approach.
There is no doubt that a reduction in alcohol consumption has clear physical and mental health benefits. Alcohol misuse is identified as the third largest preventable cause of ill health and premature death. This fact alone demonstrates why we have to take action and encourage people to drink less.
Crucially, the government's new recommendations clarify the number of units that should be consumed each week. The new guidelines state that both men and women should drink no more than 14 units of alcohol per week. The previous guidelines stated an upper limit of 21 units per week for men and 14 units per week for women. The equalising of the number of units for both men and women is a big step forward in relation to giving a consistent message.
However, will members of the public take note of the guidelines? Considering the large number of public health messages that we are currently promoting, it is difficult to predict whether the new recommendations will be followed. Other messages can also conflict. Should we talk about obesity in the context of alcohol reduction? Or perhaps we should focus all our energy on smoking cessation?
From a public health perspective, we cannot argue against the fact that reducing alcohol intake is a good idea. However, anyone considering a lifestyle change must be given support through access to information and services.
Clearly we have to promote alcohol awareness and reduction, and we must find the right time to discuss this with a patient. Yet the conversation must be two-way. We must also consider where the individual is in their lives. Are they ready to make a change and are they in a place to listen to the guidance and help provided?
Most importantly, the services and skilled staff must be available to support people who wish to reduce their alcohol intake.